How to buy Toshiba shares (2023) – invest in Toshiba
Toshiba is a major electronics company that produces laptops. Additionally, the company is the largest semiconductor manufacturer in Japan. However, investing in Toshiba stocks is not without risk, as the accounting scandal and nuclear disasters have put pressure on the stock price. Are you still interested in investing in Toshiba shares? On this page, you can directly learn how to buy Toshiba shares and check the latest stock price.
Do you want to buy Toshiba shares? Before doing so, it is important to first analyse the company's future vision. Do you believe that the current strategy of the company will lead to further growth in the future? If so, it is wise to buy Toshiba shares. Below, you can see which brokers offer Toshiba shares:
| Brokers | Benefits | Register |
| --- | --- | --- |
| | Buy Toshiba without commissions. Your capital is at risk. Other fees may apply. | |
| | Speculate with CFD's on increasing & decreasing prices of Toshiba! 82% of retail CFD accounts lose money. | |
| | Benefit from low fees, an innovative platform & high security! | |
| | Speculate on price increases and decreases of Toshiba with a free demo! | |
What is the current price of Toshiba?
Are you curious about the latest price developments of Toshiba stock? In the graph below, you can follow how Toshiba's stock is performing. If you want to trade the stock directly, you can use the buy and sell buttons.
Company information of Toshiba
Below, you can see the key company information of Toshiba.
Stock prices of Toshiba over the last 5 days
In the table below, you can see the stock prices of Toshiba over the last 5 days:
What can make an investment in Toshiba stocks interesting?
Strong position in multiple industries: Toshiba is a conglomerate that operates in various sectors, including electronics, energy, and infrastructure. This diversification reduces the risk of investing in Toshiba shares.
Technological expertise: Toshiba has a long history of technological innovation and possesses various patents. For example, Toshiba is at the forefront of developing techniques for semiconductors, including NAND flash memory.
Focus on sustainable energy: Toshiba has a strong commitment to sustainable energy and invests heavily in wind and solar energy.
Strong market position: Toshiba has built a strong position in Japan but is also active globally.
Financial challenges: Toshiba faced financial challenges, including accounting scandals and losses in its nuclear divisions. Such issues can put pressure on the stock price.
Strong competition within the electronics industry: Toshiba faces strong competition in the semiconductor, consumer electronics, and home appliances sectors.
Economic situation: When consumers spend less, Toshiba sells fewer electronic devices.
Technological developments: Toshiba must constantly adapt to new technologies. If Toshiba fails to keep up, it can quickly be overtaken by the competition.
Sign up with a broker: You can buy Toshiba shares directly from a stockbroker. Click here to compare different options.
Activate your account: You can activate your investment account by uploading a copy of your passport and proof of address.
Deposit funds: Determine the amount you want to invest in Toshiba shares and deposit it directly via bank transfer or credit card.
Buy Toshiba shares: Select the Toshiba stock and choose between a market order or a limit order. With a market order, you buy the shares immediately, while with a limit order, you set a price you are willing to pay.
Evaluate your position: Regularly take the time to evaluate your investment position in Toshiba. This allows you to determine if the shares still align with your strategy.
What are the competitors of Toshiba?
About the company Toshiba
Toshiba is a major innovator in the field of technology. The company produces various electronic products, including digital consumer products, energy systems, communication systems, and household appliances.
The history of Toshiba dates back to 1875 when Hisashighe Tanaka founded an electrical engineering firm called Shibaura Seisaku Sho. This company merged with Tôkyo Denki in 1939. The official name of the new company was Tokyo Shibauru Denki. The new company soon became known as Toshiba, which became the official name of the company in 1968. The name of the company consists of the kanji characters tô and shiba. Tô means 'east' and Shiba means 'magical plant'.
The inventor Toshiba
Toshiba's development departments have made many important inventions. In 1959, Toshiba developed the first transistor television. Indispensable inventions included the first laptop computer in 1985 and the first notebook computer in 1989. In 1995, Toshiba developed the first DVD player. Therefore, Toshiba is known for its innovative power.
Do you think Toshiba will also succeed in bringing electronic innovations to the market in the future? Then you should definitely consider investing in the company Toshiba!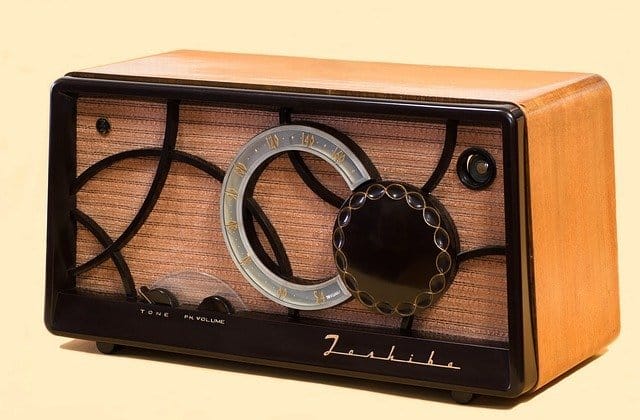 Expansion of the company
Toshiba became a large company through innovation and various acquisitions. In the 1940s and 1950s, several industrial companies were acquired. Later, numerous subsidiaries were also established, such as Toshiba EMI (1960), Toshiba Chemical (1974), and Toshiba Carrier Corporation (1999).
Record loss due to an accounting scandal
In 2015, Toshiba experienced a record loss of €4.2 billion due to an accounting scandal. In July 2015, it was revealed that the company had overstated its profits by over $1.2 billion over a period of 7 years. The profit figures were corrected in December 2015.
Accounting scandals are very detrimental to a company's reputation, as shareholders lose trust in the company. This is not positive for the stock price. As an investor, you can react to this by opening a short position. You can also look for the right moment to buy the stocks at a low price.
Should you buy Toshiba stocks?
Toshiba can be an interesting investment since the company applies a solid diversification across different regions and industries. The company is also known for its innovation and actively develops sustainable technologies. However, it is important to compare Toshiba with its competitors and analyse the economic situation. When the economy performs poorly, you often see that the results are disappointing as consumers spend less.
Consider if Toshiba fits within your current investment portfolio. By doing so, you can decide directly whether it is wise to buy Toshiba stocks now.
Author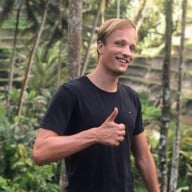 About
When I was 16, I secretly bought my first stock. Since that 'proud moment' I have been managing trading.info for over 10 years. It is my goal to educate people about financial freedom. After my studies business administration and psychology, I decided to put all my time in developing this website. Since I love to travel, I work from all over the world. Click <a href="/about-us/">here</a> to read more about trading.info! Don't hesitate to leave a comment under this article.