How to buy Panasonic shares (2023)? – invest in Panasonic
Do you want to invest in Panasonic shares? Read on this page how to buy Panasonic stocks and check the latest stock price! You will also find a detailed analysis of the Panasonic stock.
Do you want to invest in this Japanese company with a long history? You can do this by buying Panasonic stocks directly with a reliable broker:
| Brokers | Benefits | Register |
| --- | --- | --- |
| | Buy Panasonic without commissions. Your capital is at risk. Other fees may apply. | |
| | Speculate on price increases and decreases of Panasonic with a free demo! | |
| | Benefit from low fees, an innovative platform & high security! | |
Current stock price of Panasonic
The stock price of a share can fluctuate regularly. Do you want to know how the price of Panasonic has developed? The graph below shows the current price of the Panasonic stock. You can also open a position directly by using the buttons.
Company information of Panasonic
Below you can find the most important company information of Panasonic.
Stock prices of the last 5 days
In the table below, you can see the stock prices of Panasonic of the last 5 days:
Why can it be beneficial to buy Panasonic stocks?
Diverse range of products: Panasonic produces electronic devices in various segments.
Strong brand: Panasonic has built a strong reputation and is known for its innovation.
Collaborations: Panasonic has several strategic collaborations with, for example, Tesla and Toyota.
What are the biggest risks of investing in Panasonic stocks?
Competition: Panasonic faces strong competition. If Panasonic loses market share, the stock price may come under pressure.
Geopolitical risks: Conflicts between countries can put pressure on Panasonic's financial results.
Production risks: When the delivery of products is disrupted, it is difficult for Panasonic to achieve its financial goals.
Who are Panasonic's biggest competitors?
Step 1: Sign up with a reliable stockbroker. This is the first step to start investing in Panasonic.
Step 2: Next, activate your investment account & deposit sufficient funds for your investment in Panasonic.
Step 3: You can easily find the stock by searching for Panasonic within the platform.
Step 4: Within the order screen, enter the amount you want to invest and press buy to submit the order directly.
Step 5: Regularly evaluate your investment in Panasonic. You can sell your Panasonic shares at any time and withdraw the money to your bank account.
About Panasonic Corporation
Panasonic is a Japanese multinational active in the electronics market. The company was founded in 1918 and has become a major electronics producer.
The company is listed on the Tokyo Stock Exchange and is included in the Nikkei 225 and Topix indices.

The name Panasonic
The company was named Matsushita Electric Industrial from 1935 until 2008. In 2008, the name was changed to Panasonic Corporation. The shareholders' meeting approved the name change in consultation with the Matsushita family.
Business Units
The company is active in various markets. Panasonic provides products and services for homes, offices, and stores. For example, Panasonic provides household products and products aimed at improving the health of consumers to end-users.
Because Panasonic is active in multiple markets, it can be extra attractive to buy Panasonic shares. When one segment performs less well, revenues from another segment can compensate.
Comfortable living: Life Solutions
This branch of the company is active in construction, home materials, and builds offices. This division thinks about smart cities and the technology that comes with it.
Connecting business segments
One division of Panasonic is active in connecting Logistics, Entertainment, Public, Distribution, Avionics, and Production. These are the company's B2B customers.
Automobile sector
This division mainly concerns all electronics in cars, from car radios to mirrors and batteries. The company offers innovative solutions and considers the environmental consequences.
Industrial solutions
Of course, there are many possibilities within the industry. Panasonic works on various solutions that involve electronic components or requires electric materials and batteries.
The smartest city in America
Panasonic is always actively searching for opportunities to showcase their innovations. Together with the city of Denver, they started an ambitious project in 2016 to make Denver the smartest city in America.
They do this by thinking about smart housing and realizing small offices. Panasonic also investigates better techniques to enable green energy and looks at how transport within the city can be organized more efficiently.
Finally, they also try to make buildings smart by using new techniques. These kinds of large projects can be beneficial for Panasonic's financial results. When Panasonic wins new projects, it can be attractive to buy Panasonic shares.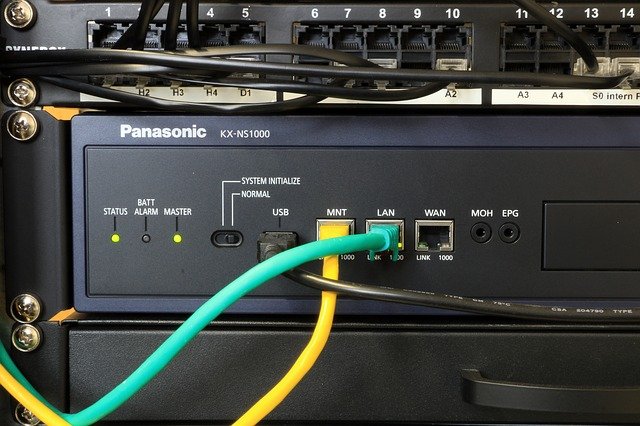 Competition from China
Panasonic faces increased competition from China. Companies in China manage to develop devices and technologies at a lower cost than Panasonic. Countries where production can be executed cheaper remain a threat to the company.
Do you think Panasonic can maintain its position? Do you think its innovations are sufficient to maintain a strong competitive position? If so, investing in this Japanese company may be interesting.
Acquisitions by Panasonic
Panasonic has a healthy cash position and is always active in acquiring companies that are active in their six core areas. This enables them to ensure healthy growth. It is attractive to see how the company can achieve its growth objectives through these acquisitions.
Investing in Artificial Intelligence
In 2016, Panasonic announced that it would invest more in the development of artificial intelligence (AI). It is important for the company to stay ahead of its competition. Do you think this will contribute to a favourable stock price development? If so, investing in Panasonic shares may be worth considering!
When you are wondering whether it is wise to buy Panasonic shares, it is advisable to compare the company's strengths and weaknesses. Furthermore, look at the company's financial position; this will help you determine how Panasonic is performing.
Ultimately, whether it is wise to buy Panasonic stocks cannot be objectively answered. Whether a stock fits your profile depends on your risk profile. Therefore, ask yourself whether Panasonic shares fit within your overall investment strategy.
Author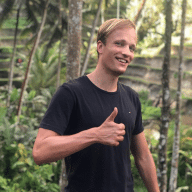 About
When I was 16, I secretly bought my first stock. Since that 'proud moment' I have been managing trading.info for over 10 years. It is my goal to educate people about financial freedom. After my studies business administration and psychology, I decided to put all my time in developing this website. Since I love to travel, I work from all over the world. Click here to read more about trading.info! Don't hesitate to leave a comment under this article.