How to buy Panasonic shares?
Panasonic is a large Japanese electronics company. The company was founded in 1918 and has meanwhile been active in various markets: they produce televisions but also modern applications for cars. Would you like to invest in Panasonic? Read this page to find out how you can buy Panasonic shares and consult the latest stock price!
Where can you buy Panasonic stocks?
Do you want to buy Panasonic shares? You can directly trade in Panasonic stocks with one of these reliable brokers:

| Brokers | Benefits | Register |
| --- | --- | --- |
Active trading in Panasonic
Would you like to actively speculate on price movements of Panasonic stocks? This is possible nowadays! Thanks to the introduction of so-called derivatives, you can easily place orders on rising and falling share prices. This allows you to anticipate both positive and negative news regarding Panasonic's stock price.
A good party to actively trade Panasonic is Plus500. At Plus500, you can take positions on the company by means of CFDs. A CFD is an instrument with which you can speculate on price fluctuations. Do you expect that the price will make a sudden movement? Then you can immediately place an order! Click below to open a free demo account with Plus500:
Current stock price Panasonic
The price of a stock can fluctuate regularly. Are you curious how Panasonic's stock price developed? The graph below shows the current price of the CFD share Panasonic. You can also open a position directly by using the buttons.
About the company Panasonic
Panasonic is a Japanese multinational operating in the electronics market. The company was founded in 1918 and has grown into a major electronics manufacturer. They also offer non-electronic products and services. In 2012, it was the fourth largest television manufacturer in the world. The company is listed on the Tokyo Stock Exchange and is included in the Nikkei 225 and the Topix. It is possible to buy stocks in Panasonic.

The name Panasonic
The company was called Matsushita Electric Industrial from 1935 to 2008. In 2008, the name was changed to Panasonic Corporation and at the end of the year it simply became Panasonic. The shareholders' meeting approved the name change in consultation with the Matsushita family.
The business units
The company is active in various markets. Panasonic provides products and services for homes, offices and shops. Panasonic supplies consumers with household products and products aimed at improving the health and beauty of consumers. Panasonic supplies companies with cooling and heating equipment.
Because Panasonic is active in several markets, it can be extra attractive to buy Panasonic stocks. When one segment performs less well, income from another segment can compensate.
Comfortable living: Life Solutions
This branch of the company is active in the field of construction, materials for at home and also in building offices. They are active in every aspect from housing to offices. They also think about smart cities and the technology that goes with them.
Connecting the business segments
A division of Panasonic is active in connecting Logistics, Entertainment, Public, Distribution, Avionics and Manufacturing. These are B2B customers of the company.
Automobile sector
This mainly concerns all the electronics in cars from the car radio to the mirrors and batteries. The company offers innovative solutions and also thinks about the impact on the environment.
The industrial solutions
Of course, there are many possibilities within the industry. They work on different solutions that use electronic components or require electrical materials and batteries.
The smartest city in America
Panasonic is always actively looking for opportunities to showcase their innovations. In cooperation with the city of Denver, they started an ambitious project in 2016. They want to make Denver the smartest city in America.
They do this by thinking of smart housing and realizing small offices. Furthermore, they are also researching better techniques to enable green energy, and they are looking at how transport within the city can be organized more efficiently. Finally, they are also trying to make buildings smart by using new techniques. Large projects like these can be beneficial to Panasonic's operating results. When Panasonic wins new projects, it can therefore be attractive to buy Panasonic shares.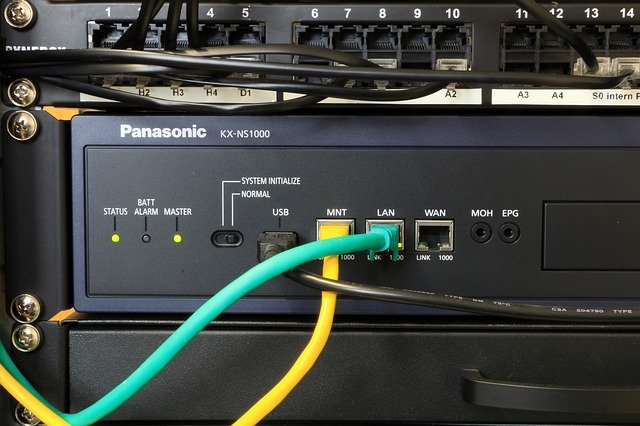 Competition from China
Panasonic has suffered a lot from increased competition from China in recent years. They can often develop devices and techniques cheaper than the Japanese Panasonic, which means they have snatched a share of the market. However, the Japanese drive to always look for improvements keeps them well in the saddle. It also offers opportunities for the future. Of course, countries where production can be cheaper, remain a threat to the company: besides China, this also includes other countries in Southeast Asia.
Do you think Panasonic will be able to maintain its position? Do you think their innovations are enough to maintain a strong competitive position? In that case, you should definitely consider investing in this Japanese company.
Acquisitions
Panasonic has a healthy cash position and is always active in acquiring companies that operate within its six subsectors. This enables them to ensure healthy and good growth. It's attractive to see how the company manages to maintain its growth targets as a result.
Investing in the future
Panasonic announced in 2016 to invest more in the development of artificial intelligence (AI). It is important for the company to stay ahead of its competition. Do you think this will contribute to a favourable stock price development? If so, you should definitely consider investing in Panasonic!
Author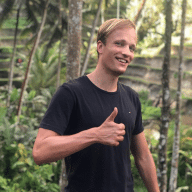 About
When I was 16, I secretly bought my first stock. Since that 'proud moment' I have been managing trading.info for over 10 years. It is my goal to educate people about financial freedom. After my studies business administration and psychology, I decided to put all my time in developing this website. Since I love to travel, I work from all over the world. Click here to read more about trading.info! Don't hesitate to leave a comment under this article.