How to buy Bacardi stocks (2023)? – invest in Bacardi
Bacardi Limited is a large American private family-owned company. Are you considering buying Bacardi shares by investing in this company? On this page, you will discover the possibilities right away!
It is currently not possible to invest in Bacardi shares as the Bacardi stock is not listed on the stock exchange. The company is currently a private enterprise. If you still want to invest in a beverage-related company, you can choose to invest in Heineken shares, for example. If you would like to know how to buy stocks, our guide on buying shares will show you exactly how to do it:
You can also choose to invest in an alternative, similar company:
Diageo: This British multinational owns well-known beverage brands like Johnie Walker, Smirnoff, Guinness, and Captain Morgan.
Pernod Ricard SA: This French brand is known for its premium beverages and wines.
Brown-Forman Corporation: This American company produces, among others, the famous Jack Daniel's.
Rémy Cointreau SA: This French company is known for its premium spirits.
Constellation Brands: This American producer of beer, wine, and beverages owns brands like Corona.
Always research whether the stock you want to invest in fits perfectly within your risk profile! Click here to compare the best brokers directly and start investing in alternative Bacardi shares right away.
Why can it be interesting to invest in Bacardi stocks?
Growing market: The global demand for alcohol is still increasing significantly and is expected to be worth $2.6 trillion by 2026. If Bacardi manages to establish a strong position in this market, it can be a good investment.
Constant demand: Even during economically challenging times, people consume alcohol. Alcohol is used for entertainment but also for escapism.
Growth: Bacardi can further expand by, for example, selling its products online or by entering new markets.
Health concerns: An increasing number of people understand the health risks of alcohol and therefore drink less or abstain entirely.
Competition: Bacardi has to compete with hundreds of other brands and types of beverages to meet consumer preferences.
Regulation: Taxes on alcohol can put pressure on demand.
Since Bacardi is a private company, it is not possible to buy Bacardi shares directly. When it becomes possible to buy Bacardi shares in the future, you can read how to on this page.
However, you can choose to invest in a competing company of Bacardi. Some examples include:
Anheuser-Busch InBev
Constellation Brands
Diageo
Pernod Ricard
SABMiller
These companies offer a wide range of alcoholic beverages worldwide. Analyse how their stocks perform before making an investment!
About Bacardi
Bacardi is mainly known for its rum. In addition to rum, the company also produces gin, vodka, and mixed drinks. The company also has its tequila brand called Cazadores. Currently, the company possesses over 200 brands and labels. The company's more than 200 million bottles sold annually are produced in 29 facilities and sold in over 150 countries. Bacardi Limited's headquarters are located in Hamilton, Bermuda.
The founding and early years of Bacardi
Bacardi was founded in Cuba by Don Facondo Bacardi Masso. In 1862, he succeeded in producing clear rum. Don Facondo's sons all played important roles in the family business.
In 1900, Bacardi opened a branch in Barcelona, Spain, which made it the first Cuban multinational company. Shortly after, the company also opened its first branch in New York.
Bacardi and Fidel Castro
The 1960s were dark times in the company's history. The dictatorial regime of Fidel Castro seized all enterprises, including factories and other important assets. Fortunately, the regime failed to seize the Bacardi brand name.
In Cuba, the rum no longer carries the name Bacardi. A Bacardi rum is known there as Havana Club. The family managed to escape by boat and settled in Bermuda. The company opened a new office there and only conducted business with companies outside of Cuba. This allowed the family to limit Fidel Castro's influence on its daily operations.
Acquisitions by Bacardi
The company expanded its growth through product line expansion and acquisitions of other companies. In 1993, Bacardi Limited merged with Martini & Rossi S.p.A, an Italian company that produces Martini Vermouth. Through the acquisition of Martini, Bacardi established a strong network in Europe. Bacardi also acquired other beverage brands such as Bombay Sapphire Gin and Eristoff Vodka.
Bacardi is a private company, which means it is not possible to invest in Bacardi shares. There may be a possibility of an initial public offering (IPO) in the future. A planned IPO in 2003 was cancelled due to disagreements among the owners. If the company goes public, we will keep you informed!
The alcohol market is vast and will continue to stay strong, which can make it interesting to invest in Bacardi shares. Unfortunately, it is currently not possible to buy Bacardi shares, but you can choose to invest in a competing company. Remember to analyse the alcohol market and the company you are considering for investment beforehand.
Author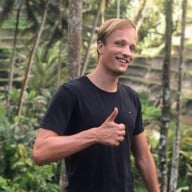 About
When I was 16, I secretly bought my first stock. Since that 'proud moment' I have been managing trading.info for over 10 years. It is my goal to educate people about financial freedom. After my studies business administration and psychology, I decided to put all my time in developing this website. Since I love to travel, I work from all over the world. Click <a href="/about-us/">here</a> to read more about trading.info! Don't hesitate to leave a comment under this article.