How to buy Heineken shares (2023)? – invest in Heineken stocks
Do you want to buy Heineken stocks? Then you've come to the right place! On this page, you can invest in Heineken shares and study the current stock price.
Heineken is an incredibly solid company. It is the number two brewery worldwide, and its market is still growing. Through a series of smart acquisitions, the company has grown even further. Do you also want to buy Heineken shares? Then open an account with one of the following reliable brokers:
| Brokers | Benefits | Register |
| --- | --- | --- |
| | Buy Heineken without commissions. Your capital is at risk. Other fees may apply. | |
| | Speculate with CFD's on increasing & decreasing prices of Heineken! 82% of retail CFD accounts lose money. | |
| | Benefit from low fees, an innovative platform & high security! | |
| | Speculate on price increases and decreases of Heineken with a free demo! | |
What is the current stock price of Heineken?
Company information of Heineken
Below you can find the most important company information of Heineken.
Stock prices of Heineken in the last 5 days
In the table below, you can see the stock prices of Heineken from the last 5 days:
Strong market position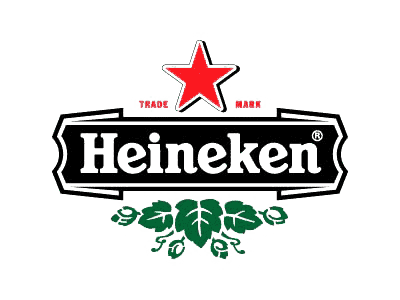 Heineken has been around since 1864 and has since grown into a huge global player in the beer industry. With a market share of over ten percent, Heineken ranks second globally.
Heineken is active on all continents and in almost all countries.
Exploring new markets
Emerging markets are appealing for Heineken. For example, in Asia, the total consumption of beer grows rapidly. This is partly the case because consumers there have increasingly more money to spend. If Heineken can also succeed in gaining a large market share there, it may be attractive to buy their shares.
Powerful brand
In many other countries, Heineken is seen as a luxury product. Costumers in these countries are willing to pay a premium for a Heineken beer.
More than just beer
Most people consider Heineken mainly to be a beer brand. This is not surprising, since the beer is also called Heineken. However, many people forget that Heineken also manages many other brands.
Because the company is not only dependent on beer, the risks of an investment are lower. This can be a good reason to invest in Heineken shares.
Alcohol-free products
Heineken is also jumping on the alcohol-free market with beer variants without alcohol. Nowadays, it is becoming increasingly popular to not drink alcohol. Beer brands are better at producing tasty beer without alcohol.
Less beer
In Europe, people are more conscious of their health, which lowers the consumption of beer. Heineken responds to this trend with alcohol-free variants. Do you think that Heineken can counteract this downward trend? Then you can certainly consider an investment in Heineken shares!
Luxury beers
People increasingly see drinking a beer as a luxury rather than a habit. This makes craft beers more popular, which affects Heineken's sales. When people choose to drink a fancy craft beer instead of a regular Heineken, the company's revenue naturally decreases.
The competition
The biggest threat to Heineken is the competition. Many people are loyal to their beer brand. For example, they always buy Heineken or always buy Amstel. Heineken needs to maintain its loyal customers through large-scale marketing campaigns. If this fails, it could impact the company's market share and profitability.
What are Heineken's biggest competitors?
Sign up with a broker: First, open an account with a stockbroker where you can buy and sell Heineken shares.
Activate: Take the time to activate your investment account.
Deposit funds: Then, deposit enough funds into your investment account, so you can invest directly in Heineken stocks.
Open a position: Fill in the amount of Heineken shares you want to invest in and press "buy" to send the order to the stock market.
Evaluate: Don't forget to evaluate your investment regularly.
You can buy or sell Heineken shares through the internet. The goal of investing in stocks is always apparent: to achieve a positive return. The yield on Heineken shares is determined by:
Price increase: when the stock increases in value, you make a profit
Dividend: a company can pay out part of its profits to the stock owners
The price increase is entirely dependent on the price development of the share. In the case of Heineken, you have to analyse how the company performs:
Do you think the company will be able to keep making profits?
Does the company have a solid plan for the future?
Do you think demand for the stock will increase in the future?
Since shares do not have a maturity, you can buy and sell large shares of Heineken at any time. It is sometimes also attractive to exit your investment. This is especially the case when a period of uncertainty follows.
About Heineken
Heineken is one of the largest breweries in the world, with a total beer volume of more than 164 million hectolitres. Only the Belgian Anheurser-Busch InBev and the South African SABMiller are bigger.
In the field of cider, Heineken is the largest producer in the world. Heineken also operates through export activities and licensing partners. More than half of the sales take place in Europe.
Heineken owns and manages several beer brands, of which the Heineken and Amstel brands are the most important international brands. Of these brands, Heineken is the best-selling beer brand in Europe and Amstel is the number 3. Heineken has a global market share of 11.2%. Only S Anheuser-Busch InBev has a larger market share at 31.4%.
In addition to Heineken and Amstel, Heineken owns and manages more than 250 brands, including Sol, Desperados, 33 Export, Cruzcampo, Birra Moretti, Murphy's, Star and the Strongbow and Jillz cider brands. Heineken also owns Vrumona in Bunnik, which produces soft drinks such as Pepsi, Sisi and Sourcy.
History of Heineken
Heineken originated in 1864 when Gerard Adriaan Heineken bought the brewery 'De Hooiberg' in Amsterdam. In 1873, the name of the brewery was changed to Heinekens Bierbrouwerij Maatschappij NV. In 1874, a second brewery was opened in Rotterdam.
After World War I, Heineken increasingly focused on export, especially due to Prohibition in the United States. Since then, Heineken has been the most successful imported beer brand. In 1968, Heineken merged with its biggest competitor, Amstelbier, which was also based in Amsterdam at the time.
Investing in Heineken can certainly be interesting. Even in tough economic times, people still drink alcohol. This can make an investment in Heineken attractive even during economically challenging times.
However, the global economy can strongly influence the results of a company like Heineken. This happened, for example, during the COVID-19 pandemic. Due to many lockdowns, people went out less often, which caused sales in pubs to decline.
In addition, Heineken has built a strong brand that many people associate with sociability. With various strategic acquisitions, Heineken managed to expand its market share. By building positions in new regions such as Brazil, the company's revenue can further increase.
However, it is important to research the risks of investing in Heineken stocks. An increasing number of people avoid alcohol due to health risks. Heineken also faces strong competition, which makes it more challenging to increase prices. Regulations surrounding alcoholic beverages can also strongly influence the company's results.
Before opening an investment in Heineken shares, it is wise to compare the advantages and disadvantages of the company. Are you sure you want to buy Heineken stocks? Then first create a plan & determine how the company fits within your overall strategy.
Author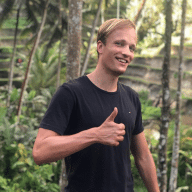 About
When I was 16, I secretly bought my first stock. Since that 'proud moment' I have been managing trading.info for over 10 years. It is my goal to educate people about financial freedom. After my studies business administration and psychology, I decided to put all my time in developing this website. Since I love to travel, I work from all over the world. Click here to read more about trading.info! Don't hesitate to leave a comment under this article.