How to buy Ab InBev shares?
If you want to invest in a beer producer, you can't get around InBev. In this article we look at how to buy InBev shares. But before you do this, it is wise to investigate whether it is still wise to invest in Ab InBev. In this extensive analysis we discuss the share. You can also view the latest Ab InBev stock price here.
Do you want to buy Ab InBev shares? You can directly trade in Ab InBev stocks with one of these reliable brokers:

| Brokers | Benefits | Register |
| --- | --- | --- |
How can you actively invest in Ab InBev?
The past has shown that Ab InBev's share price can fluctuate a lot. In 2017, for example, the share was worth more than 100 euro. After that the price halved within a few years. As a result of the corona crisis, people went out less, so the company sold less beer. As an active trader, you can benefit from these kinds of fluctuations.
You can do this by going short on the share by using CFDs. With a short position you achieve a positive result when the share price falls. Of course, you can also choose to buy the CFD share. A good party where you can speculate on the Ab InBev share is Plus500. With Plus500 you can try the possibilities completely free of risk with a demo. Use the button below to open a demo immediately:
What is Ab InBev's stock price?
Do you want to know how the AbInev company's stock price is developing? In the graph below you can see how the CFD share Ab Inbev has developed over the past period. You can use the buttons to directly open a trading position.
Is it smart to invest in Ab InBev?
As the owner of many of the world's best known and most popular beer brands, investing in Ab InBev seems a fairly obvious and safe choice. Because they operate in different regions and own different brands, the risks are well spread out. However, there are also potential risks associated with Ab InBev shares.
Compared to Ab InBev's peak years, it appears that the company is able to sell less beer. For example, in the year 2017 (an absolute peak year for Ab InBev) there was an annual volume of 613 million hl. In 2018 that volume decreased significantly to 567 million hl. If this downward trend continues, the stock price could come under further pressure.
The downward trend seems to be caused by more people switching from beer to spirits. At the same time, you see that more and more people are ignoring alcohol altogether. The dangers to health are becoming more and more obvious, and people are increasingly opting for a conscious lifestyle.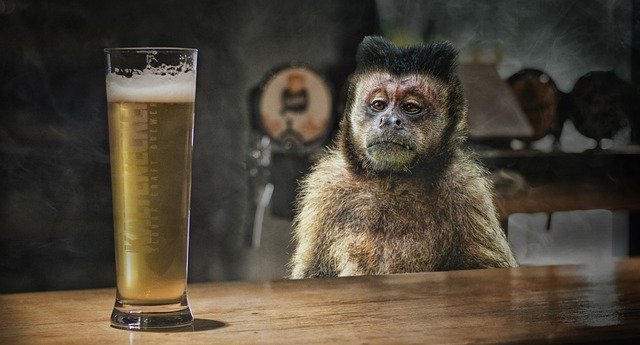 More and more people are also switching to special beers. These beers are often produced by small, local producers. Ab InBev is trying to strengthen its position by buying the specialty beers produced by breweries. However, it remains to be seen whether this will sufficiently restore sales.
Fortunately, the company is not being completely passive. For example, they recently set up a 'beer train' with which beer can be transported to the port by train instead of truck. This reduces the company's CO2 emissions by no less than 75%. This can be a good reason for the green investor to buy stock in Ab InBev.
The company also tries to open up new markets. Do you think the company will be able to conquer new markets with these kinds of new products? Then it might be wise to invest in Ab Inbev.
About InBev
Ab InBev, created by a merging Interbrew and AmBev, can at the time of writing call itself the world's largest brewery chain. The multinational company is headquartered in Belgium in the city of Leuven.
Several of the world's best-known and most renowned beers such as Stella Artois, Leffe, Hoegaarden and Budweiser belong to the company. Ab InBev's shares are listed on the Euronext and the New York Stock Exchange. The ticker on Euronext is ABI and the ticker on the New York Stock Exchange is BUD.
Ab InBev's key brands
There are many different brands that belong to the Ab InBev company around the world. As far as global brands are concerned, a distinction should be made between three main names. These are Stella Artois, Budweiser and Corona. Belgian beer Stella Artois is sold at the time of writing in 80 different countries worldwide.
The American Budweiser is proud to call itself the most popular beer brand in the United States. It is not only drunk in the US, but also in Canada. Moreover, it is no public secret that Ab InBev has serious plans to launch this brand in many other countries around the world in the future. Exactly which countries would be involved is not yet known at the time of writing. The beer brand Corona is particularly important to the company because it is the dominant player in the Mexican market.
In addition to these brands, there are also so-called 'Multi Island brands' that form an important link within Ab InBev's network. Although these brands can count on a not inconsiderable success worldwide, they only appeal to a (more) limited target group. This is, for example, because many of these beers are dark beers. They may also contain an ingredient that makes them taste significantly different from the "classic beers".
Some well-known examples of such multi-country brands that are part of Ab InBev's portfolio include Leffe, Hoegaarden, Goose Island, Beck's and others.
The history of Ab InBev
Ab InBev was founded in 2004. The company was created by the merger of the Interbrew and AmBev companies. After the merger, several changes were made by Ab InBev. These changes resulted in the company achieving a higher profit margin. These changes were considered critical to the company's ability to secure its future. In addition, they have helped to significantly boost the company's competitive position.
A major acquisition was made by the company Ab InBev in the year 2012. On the 29th of June it was announced that they had acquired Mexican Grupo Modelo. Until the acquisition, Ab InBev owned 50 percent of the company.
On July the 1st 2012, shortly after the announcement of the strategic acquisition, Ab InBev reached a market capitalization on the Euronext of over 100 billion euro.
Author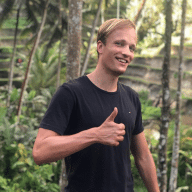 About
When I was 16, I secretly bought my first stock. Since that 'proud moment' I have been managing trading.info for over 10 years. It is my goal to educate people about financial freedom. After my studies business administration and psychology, I decided to put all my time in developing this website. Since I love to travel, I work from all over the world. Click here to read more about trading.info! Don't hesitate to leave a comment under this article.