How to buy AB InBev shares (2023) – invest in AB InBev
When you want to invest in a beer producer, you cannot ignore InBev. In this article, we will look at how to buy InBev shares. But before you do that, it is wise to investigate whether it is still smart to invest in AB InBev stocks. In this comprehensive analysis, we discuss the stock, and you can also view the latest stock price of AB InBev.
If you want to invest in AB InBev shares despite the decreasing beer consumption, it is best to do so with a reliable broker:
| Brokers | Benefits | Register |
| --- | --- | --- |
| | Buy Ab InBev without commissions. Your capital is at risk. Other fees may apply. | |
| | Speculate with CFD's on increasing & decreasing prices of Ab InBev! 82% of retail CFD accounts lose money. | |
| | Benefit from low fees, an innovative platform & high security! | |
| | Speculate on price increases and decreases of Ab InBev with a free demo! | |
What is the stock price of AB InBev?
Do you want to know how the stock price of the company AB InBev is performing? In the graph below, you can see how the AB InBev stock has performed in the recent period. You can open an investment position directly using the buttons.
Company data of AB InBev
Below you can see the key company data of AB InBev.
Stock prices of AB InBev over the last 5 days
In the table below, you can see the stock prices of AB InBev for the last 5 days:
What is the stock performance of AB InBev in 2023?
Are you curious about what analysts think AB InBev will do in 2023 and the following years? We have combined the forecasts of analysts using data from Alpha Vantage. Keep in mind that this figure is only a prediction about the stock performance of AB InBev and this prediction may not come true.
Global presence: AB InBev is the largest brewery and owns various strong brands such as Budweiser, Corona, and Stella Artois.
Loyal customer base: The well-known brands of AB InBev attract a loyal customer base worldwide. For example, Budweiser is one of the most famous global beer brands.
Economies of scale: AB InBev has implemented various cost-saving initiatives, which improve its profit margin.
Strategic acquisitions: AB InBev is constantly looking for smart acquisitions; recently, the company entered the craft beer market.
What are the risks of investing in AB InBev stocks?
Intense competition: AB InBev has to compete with international beer brands. When customers switch to other brands or types of beverages, the stock price can come under pressure.
Regulation: Alcohol is increasingly under scrutiny due to its negative impact on health. Governments regularly increase taxes on alcoholic beverages and also restrict advertising opportunities.
Fluctuations in exchange rates: As AB InBev operates internationally, exchange rate fluctuations can affect profitability.
Raw materials: AB InBev depends on raw materials such as barley, hops, and aluminium. When the costs of these raw materials increase, the profit margin can be impacted.
What are the main competitors of AB InBev?
Step 2: Take the time to fully activate your account by verifying your identity.
Step 3: Upload a copy of your passport and a proof of your address.
Step 4: Select the AB InBev stock within the trading platform.
Step 5: Enter the amount you want to invest and click on buy.
Step 6: Regularly evaluate your investment in AB InBev shares.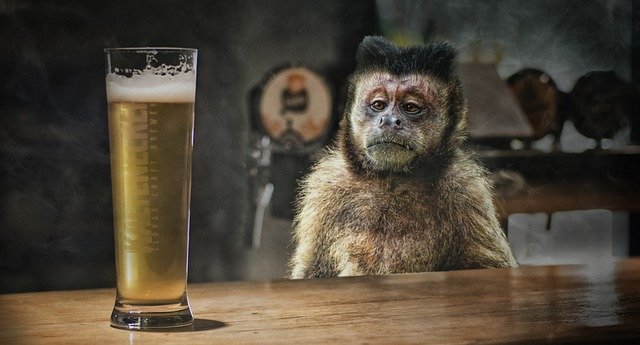 About the company InBev
Ab InBev, formed through a merger between Interbrew and AmBev, can currently be called the world's largest brewery chain. The headquarters of InBev are located in Leuven, Belgium.
Several of the world's most famous and prestigious beers, such as Stella Artois, Leffe, Hoegaarden, and Budweiser are part of the company. The AB InBev shares are listed on Euronext and the New York Stock Exchange. The ticker symbol on Euronext is ABI, and the ticker symbol on the New York Stock Exchange is BUD.
The key brands of AB InBev
There are many brands worldwide that belong to the company AB InBev. The three most well-known brands are Stella Artois, Budweiser, and Corona.
The Belgian beer Stella Artois is currently sold in 80 different countries worldwide.
The American Budweiser proudly holds the title of the most popular beer brand in the United States. It is also no secret that AB InBev has serious plans to launch this brand in other countries around the world in the future.
The beer brand Corona is particularly important for the company because it is the dominant player in the Mexican market.
Brands targeted at different countries
In addition to these brands, there are also so-called "multinational brands" that play an critical role within the AB InBev network. Although these brands enjoy success worldwide, they have a more limited target audience. This is, for example, because many of these beers are very dark in colour. They may also contain an ingredient that makes them significantly different in taste compared to "classic beers."
Some well-known examples of such multinational brands that are part of the AB InBev portfolio include Leffe, Hoegaarden, Goose Island, and Beck's.
The history of AB InBev
The company AB InBev was founded in 2004 through the merger of Interbrew and AmBev. After the merger, AB InBev implemented various changes that resulted in a higher profit margin. These changes were considered necessary by the company to secure its future and to boost its competitive position.
Is it wise to invest in AB InBev stocks?
As the owner of numerous of the world's most famous and popular beer brands, investing in AB InBev shares seems like an obvious and safe choice. Due to their presence in various regions and ownership of different brands, the risks are well diversified. However, there are also potential risks associated with AB InBev shares.
The sales of beer are declining in some regions. This downward trend seems to be caused by people shifting from beer to spirits. At the same time, an increasing number of people are abstaining from alcohol altogether due to health concerns.
Moreover, more and more people are turning to craft beers, which are often produced by small local breweries. AB InBev is trying to strengthen its position by acquiring breweries that produce these craft beers. However, it remains uncertain whether this will be enough to restore sales.
Fortunately, the company is not standing still. For example, they have recently set up a "beer train" to transport beer to the port by train instead of trucks, which reduces the company's emissions by as much as 75%. This could be a compelling reason for environmentally conscious investors to buy AB InBev shares.
The company is also trying to tap into new markets. For instance, they have launched a cannabis-infused beverage in partnership with Tilray Inc. If you believe that the company can conquer new markets with such innovative products, it may be wise to invest in AB InBev stocks. Always take the time to research AB InBev's future plans and compare the beer brand with its competitors.
Author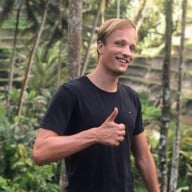 About
When I was 16, I secretly bought my first stock. Since that 'proud moment' I have been managing trading.info for over 10 years. It is my goal to educate people about financial freedom. After my studies business administration and psychology, I decided to put all my time in developing this website. Since I love to travel, I work from all over the world. Click <a href="/about-us/">here</a> to read more about trading.info! Don't hesitate to leave a comment under this article.