How to buy Instacart stocks (2023) – invest in Instacart
Instacart is a popular shopping service that allows you to order groceries from the comfort of your home in America. Do you trust Instacart? Discover how to buy Instacart shares & start investing in Instacart stocks today!
How to buy buy Instacart stocks?
If you have confidence in Instacart's plans for the future, it can be attractive to buy Instacart stocks for the long term. You can invest in Instacart at the following brokers:

| Brokers | Benefits | Register |
| --- | --- | --- |
| | Buy Instacart without commissions. Your capital is at risk. Other fees may apply. | |
| | Speculate with CFD's on increasing & decreasing prices of Instacart! 82% of retail CFD accounts lose money. | |
| | Benefit from low fees, an innovative platform & high security! | |
| | Speculate on price increases and decreases of Instacart with a free demo! | |
You can only invest in Instacart stocks after the company has gone public. Until then, you can invest in Instacart by buying shares in T. Rowe Price Group (NASDAQ: TROW). This American investment fund manages $1 trillion and has invested in Instacart. Keep in mind that in this case, you also invest in all other investments of the fund.
Growing market: the demand for online grocery delivery services continues to rise.
Loyal customer base: Instacart has built a loyal customer base in America.
Partnerships: Instacart collaborates with a large group of supermarkets.
Revenue: the company earns money by charging delivery fees and selling memberships.
Innovation: Instacart reacts well to market developments. Seniors, for example, can order their groceries over the phone.
Membership: Instacart benefits from a stable, steady income stream by selling a membership.
Expansion: Instacart is growing by entering new markets. For example, the company recently started operating in Canada.
What are the risks of investing in Instacart stocks?
Intense competition: Instacart faces intense competition from companies such as Amazon Fresh and Walmart Grocery.
Dependency: Instacart is heavily dependent on a few large retailers for its success.
Labour costs: delivery costs are rising, which can put pressure on the company's profitability.
Regulations: regulations around delivery services are becoming stricter. This can limit Instacart's future growth.
Who are the biggest competitors of Instacart?
Amazon Fresh: this delivery service offers a wide range of services for Amazon Prime members.
Walmart Grocery: Walmart also recently launched its delivery service.
Shipt: users can subscribe to a membership and have products from Target and Costco delivered on the same day.
Peapod: this delivery service is offered by the multinational Ahold Delhaize.
FreshDirect: this online delivery service operates in New York.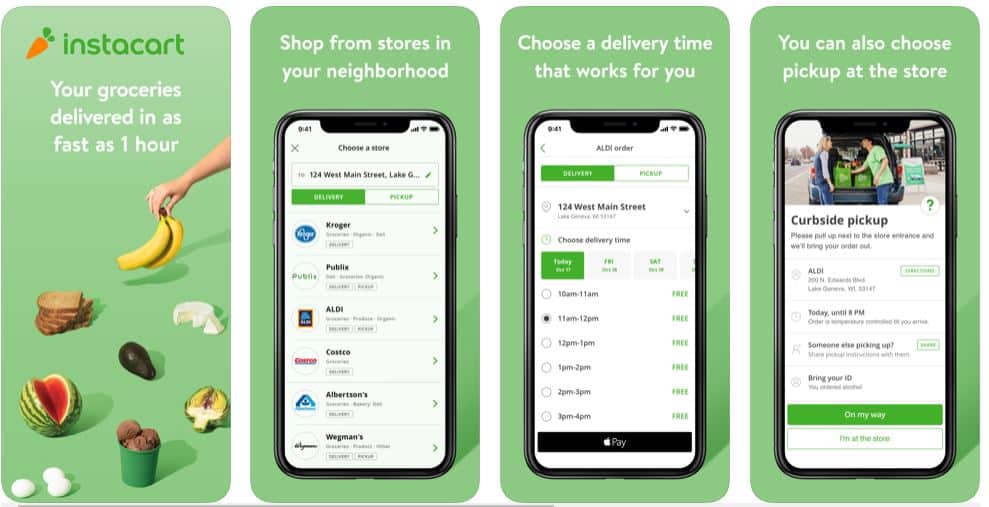 About Instacart
Instacart is a service for delivering and picking up groceries. Instacart has agreements with various participating retailers. Customers can shop by submitting their requests via the website or app, and then a personal shopper will work on your behalf to shop for the desired items and send them to you.
As people become busier, the ability to use a personal shopper can benefit the company's profitability. This can make it interesting to invest in Instacart stocks.
Instacart IPO
Instacart shares will soon be tradable on the NASDAQ. Instacart is valued at $30 billion.
Shopping for groceries online is becoming increasingly popular. Delivery services such as Instacart are becoming increasingly popular among different target groups in society, and as a result, Instacart can continue to grow. By purchasing Instacart stocks, you can capitalize on this trend.
First, open an account with a reliable stockbroker
Find and select the Instacart stock
Enter the amount you want to invest
Place the order by clicking "buy"
Don't forget to evaluate your investment regularly
History of Instacart
Instacart was founded in 2012 by Apoorva Mehta, an entrepreneur from India who moved to Canada in 2000. Mehta is a seasoned entrepreneur who has founded many companies. He had prior experience in package delivery through his work with multinationals such as Blackberry and Amazon.
Instacart was originally founded in the city of San Francisco in California, United States. Today, Instacart operates in 5,500 cities throughout the North American continent. The service is particularly active in American cities such as Boston, Chicago, Miami, and the capital, Washington DC.
Participating retailers include various large retailers such as Walmart, M&M Food Market, Staples Canada, Costco, and even the American and Canadian branches of Aldi.
Since Instacart is spread across many locations, risks are diversified. Moreover, Instacart can leverage economies of scale. This can be a good reason to invest in Instacart by buying shares.
The Instacart stock price
The price of Instacart's shares is still unknown, since the IPO has not taken place yet. However, the outlook is favourable, as home delivery of groceries is becoming increasingly popular.
Instacart has performed well during the COVID-19 pandemic, which is not surprising when you consider that people are more likely to order groceries while staying at home.
Instacart earns good money from this: in the United States, you pay between $6 and $8 per order, and you can also pay $149 for a membership. With this membership, your groceries are delivered within 2 hours. The beauty of this concept is that it builds a nice, steady stream of income for the company.
Innovation
Instacart also listens well to its customers: seniors, for example, can order by phone. This is smart, as many elderly people find it difficult to order groceries online. At the same time, they are not very mobile and often have a lot of money to spend. This can improve Instacart's profitability, which can be a good reason to buy Instacart shares.
Expansion
Instacart works with a large group of retailers and is still expanding into new regions. For example, Instacart has recently become active in Canada, which can further increase profitability. Do you believe that Instacart will continue to perform well in the future? Then it may be attractive to invest in Instacart.
Monitor growth potential
Be sure to pay close attention to whether growth can continue. Due to COVID-19, the company has received a significant boost. It is questionable whether people will continue to order groceries online in the "normal world."
In addition, the company's employees can demand higher benefits; in the current situation, they do not receive the benefits that real employees receive, which saves the company a lot of money. Therefore, keep an eye on the latest developments when considering an investment in Instacart.
Author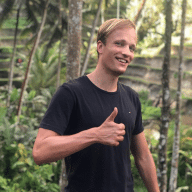 About
When I was 16, I secretly bought my first stock. Since that 'proud moment' I have been managing trading.info for over 10 years. It is my goal to educate people about financial freedom. After my studies business administration and psychology, I decided to put all my time in developing this website. Since I love to travel, I work from all over the world. Click here to read more about trading.info! Don't hesitate to leave a comment under this article.