How to buy Rite Aid shares?
Rite Aid is a large American drugstore chain. In terms of size, the company ranks third in the US. In the East Coast, it is even the largest drugstore chain. Because of its revenues, the company is ranked 94th on the Fortune 500 list of largest U.S. companies. The company's main office is located in Camp Hill, Pennsylvania. Would you like to invest in Rite Aid? In this article you can read where and how to buy Rite Aid shares. You can also find the current stock price here.
Where can you buy Rite Aid stock?
Do you want to buy Rite Aid shares? You can directly trade in Rite Aid stocks with one of these reliable brokers:

| Brokers | Benefits | Register |
| --- | --- | --- |
| | Buy Rite Aid without commissions. Your capital is at risk. Other fees may apply. | |
| | Speculate with CFD's on increasing & decreasing prices of Rite Aid! 82% of retail CFD accounts lose money. | |
| | Benefit from low fees, an innovative platform & high security! | |
| | Speculate on price increases and decreases of Rite Aid with a free demo! | |
It can be very interesting to actively invest in Rite Aid shares. The share was worth less than a dollar at the low point. Later in 2016, the value rose above 150 dollars. You could have had 150X as much money in a few years for every euro you invested in the company. By actively trading you can take advantage of these kinds of fluctuations.
In the meantime, the exchange rate has collapsed again. By opening a short position, you can also benefit from falling exchange rates, which can be very interesting. But what is the best place for active stock trading? Plus500 is a good broker to actively trade in CFDs. Use the button below to try out the possibilities for free through a demo:
What is the current stock price of Rite Aid?
Are you curious about the current share price of Rite Aid? Below you can see the price development of the CFD Rite Aid shares. You can also use the buttons to open a new position directly.
Is it smart to invest in Rite Aid?
Before buying Rite Aid shares, it is important to investigate whether an investment is currently wise. A major threat to Rite Aid is the strong competition. The internet giant Amazon has started selling medicines online. As people increasingly buy & sell products online, this can be a major threat to the future of Rite Aid.
Other, more traditional companies also compete with Rite Aid for market share: CSV Health, for example, is doing very well in America. However, to build a strong position, Rite Aid works with the U.S. government during the corona pandemic: the company has opened 25 self-test sites in eight different states. This can of course make a positive contribution to the company's reputation.
An attractive point to invest in Rite Aid, are the dividend payments. Shareholders receive a solid annual dividend so that with an investment in Rite Aid you can also build up an income.
Still, you have to be careful when investing in Rite Aid: retail companies are not the future and the glory days seem to be over. The reverse stock split in which 20 shares were converted to 1 share is a recent example of this. The share is worth a lot less than it used to be: not long ago, a share was worth over 200 dollars or even 1000 dollars in the heyday. Rite Aid may therefore be a better share for the active trader.
The history of Rite Aid
The company's history begins in 1962. Then the Thrift Three Discount Centre, the first store, opened in Scranton, Pennsylvenia. The name of the growing company was changed to Rite Aid a few years later. In 1968, the company became a public limited company. Under the symbol RAD, the company's shares have been tradeable on the New York Stock Exchange since 2017.
The growth of the company
Rite Aid had 420 locations in 10 states ten years after opening its first store. After acquiring the A-420 store, more than 2,000 locations were added. Other acquisitions, such as the acquisition of Gray Drug in 1987 and Peoples Drug's 114 Unit Lane Drug in Ohio in 1989, further increased the number of locations. Other companies were acquired after 1989. For example, 1858 Eckerd Pharmacy and Brooks Pharmacy Stores were acquired in 2017. These stores were paid 3.4 billion dollars and after were given the name Rite Aid.
The company also entered into a number of partnerships with companies. In 1999, for example, a partnership was concluded with the General Nutricion Corporation. The GNG ministers became part of the Rite Aid pharmacies.
Problems for Rite Aid
The company got into trouble. Problems arose, for example, in 2004 when it was claimed that the company had filed false prescription claims with U.S. health insurance companies. Rite Aid decided to pay a settlement of 7 million guilders.
The company also got into trouble after the purchase of 1850 Brook and Ekkert Stores in August 2007. The company's losses rose to record levels that year. When Rite Aid started the integration process, net income fell sharply. The share lost 75% of its value. At its low point, on September 11, 2008, a share was worth 0.98 U.S. dollars.
No full acquisition of Rite Aid by Wall Green
In 2017, Wall Green renounces a full acquisition of its loss-making industry partner Rite Aid. Why Rite Aid? Because that acquisition is unlikely to have the approval of the regulators. However, 2186 stores will be acquired for $5.2 billion. Due to the failure of the original merger deal, Wall Green will pay Rite Aid $325 million in damages.
No acquisition of Rite Aid by Albertson
In 2018, industry partner Albertson Rite Aid, including the stores not taken over by Wall Green, wanted to take over the entire company. However, this merger did not take place either. The shareholders opposed the plan. Therefore, the planned takeover was cancelled. Do you think there will be a takeover in the future? Then investing in Rite Aid might just be interesting.
Author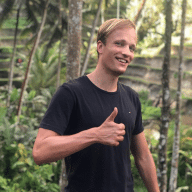 About
When I was 16, I secretly bought my first stock. Since that 'proud moment' I have been managing trading.info for over 10 years. It is my goal to educate people about financial freedom. After my studies business administration and psychology, I decided to put all my time in developing this website. Since I love to travel, I work from all over the world. Click here to read more about trading.info! Don't hesitate to leave a comment under this article.