How to buy Hertz shares?
Hertz is a well-known car rental company with a rich history. Nevertheless, the company did not survive the corona crisis and the company is practically bankrupt. Normally, the value of a share of a bankrupt company drops directly to 0. However, speculators are still buying shares, which means that, as an investor, you can still invest in Hertz. Is this wise?
Do you want to buy Hertz shares? You can directly trade in Hertz stocks with one of these reliable brokers:

| Brokers | Benefits | Register |
| --- | --- | --- |
At the time of writing (October 2020), the company Hertz is actually bankrupt. Some speculators are still buying the shares and hope that the company will get out. This only works when people suddenly travel a lot again and the corona crisis does not increase the chances of this happening. Buying Hertz shares is therefore extremely risky.
Nevertheless, you can still achieve good results with investments in Hertz if you speculate in the short term. This is risky: you can lose your entire investment. You can look for attractive moments to buy the share and sell it again later. Another option is to open a short position with which you can achieve a positive result when the price falls.
Would you like to try active trading in Hertz shares using CFDs? Then open an account directly with Plus500 & try the possibilities with a free demo:
What does the company Hertz do?
The American company Hertz is mainly active in car rental. Hertz is active in over 150 countries and in over 12.000 locations. These locations are partly owned and partly franchised.
Hertz is currently the largest vehicle rental company in the world. Approximately 60% of the cars are rented by business people. The Hertz Corporation not only owns the Hertz brand, but also Dollar Rent A Car and Thrifty Car Rental.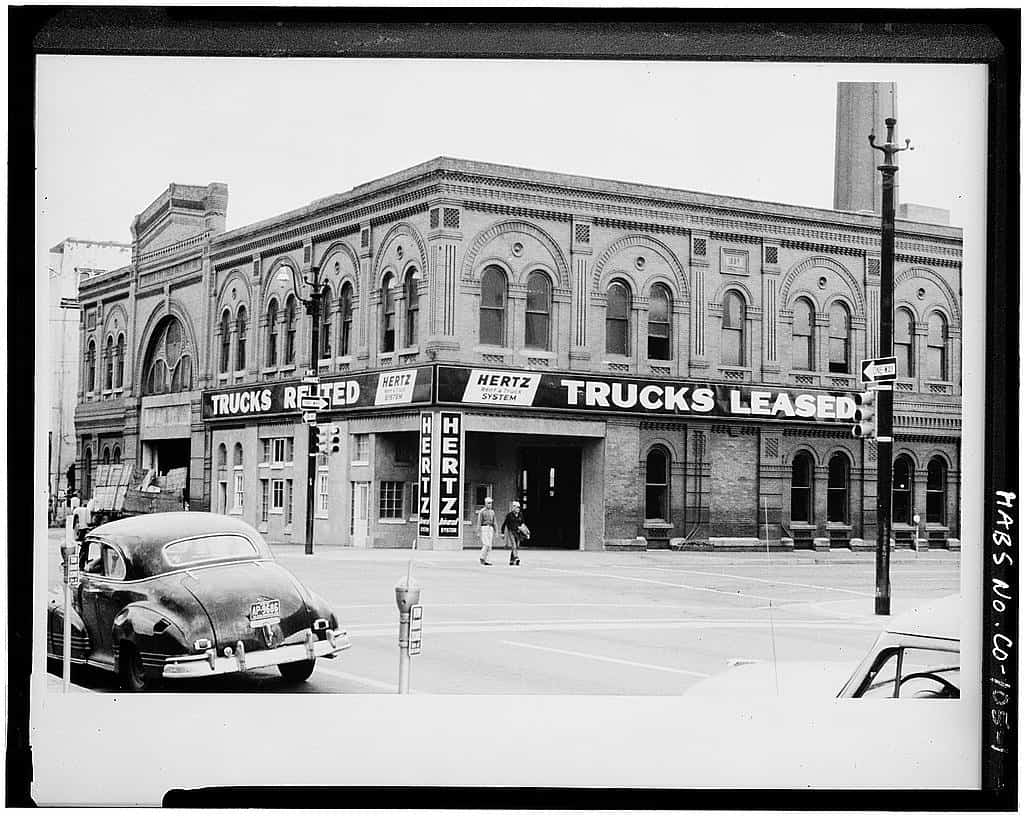 The history of Hertz
The founder of the company is Walter R. Jacobs. He started his car rental business in Chicago in 1918. He started with a dozen self-repaired and repainted T-Fords. His company became a great success, with an annual turnover of $1 million in 1923. Jacobs sold his company in 1923 to John T. Hertz, the then president of Yellow Cab and Yellow Club and Coach Manufacturing Company.
John Hertz's rental company, named Hertz Drive-Ur-Self, was in turn taken over by General Motors in 1926. John Hertz started the company Hertz-Rent-A-Car. In 1932, this company opened its first rental branch at an airport on Chicago's Midway Airport.
The vehicles rented by Hertz
Hertz rents out many vehicles. For example, in 2019 the company had a total of 790,000 vehicles on hire. Of this total, 204,000 vehicles were rented outside the United States. In the United States, a vehicle stays with the company for an average of 12 months and in the rest of the world it takes an average of 18 months.
Hertz has made agreements with many car manufacturers. Cars rented out by Hertz are sold back to the manufacturer at a predetermined price formula. Half of all cars rented by Hertz are supplied by the US car manufacturers Ford, Fiat Chrysler and GM. The company also does business with South Korean car manufacturer Kia.
Stock market notation Hertz
Until 2001, Hertz was listed as HRZ on the New York Stock Exchange (NYSE). The company disappeared from the stock exchange when Ford acquired the company in 2001. The company was sold in 2015 to a group of private investors for an amount of 15 billion dollars, including debts.
These private investors put the company back on the stock market. The opening price of the share, abbreviated HTZ, was $15. It reached its highest level of $100 in August 2014. After that date, the share price dropped most of the time.
Hertz almost bankrupt
Things are bad for the company at the moment. In May 2020, the company filed for bankruptcy in North America. In June 2020, Hertz decided to abandon a planned share issue of $500 million. They decided to do so because there was a risk that the share would no longer have any value after the bankruptcy.
In October 2020, with a mega-debt of USD 19 billion, the car rental company found 1,65 billion in financing. It is debtor-in-possession financing. This is special financing for a company that has filed for bankruptcy. On the day this news was announced, the share price rose from USD 1,03 to USD 2,38. However, the question is whether there will still be a dollar left for the shareholders after a restructuring or bankruptcy.
Buying Hertz shares for the long term is therefore very risky. Be careful when investing in Hertz!
Author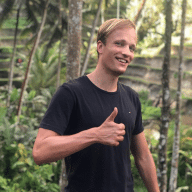 About
When I was 16, I secretly bought my first stock. Since that 'proud moment' I have been managing trading.info for over 10 years. It is my goal to educate people about financial freedom. After my studies business administration and psychology, I decided to put all my time in developing this website. Since I love to travel, I work from all over the world. Click here to read more about trading.info! Don't hesitate to leave a comment under this article.