How to buy Roku shares?
Roku is a company that develops digital media players that allow you to play streaming videos. Would you like to invest in this interesting and innovative company? On this page, you can read how to buy Roku shares. You can also consult the current price of Roku shares here.
Where can you buy Roku stocks?
Do you want to buy Roku shares? You can directly trade in Roku stocks with one of these reliable brokers:

| Brokers | Benefits | Register |
| --- | --- | --- |
How can you actively invest in Roku?
Would you like to actively trade in Roku shares? By actively trading in a stock, you can always respond to the latest developments. A good party to actively trade is Plus500. Plus500 allows you to trade CFDs on Roku shares. By using the button below you can instantly create a free and risk-free demo account:
What is Roku's current stock price?
What is the current stock price of Roku? The chart below shows the current stock price of the Roku CFD share. With the buttons, you can directly open a position on the stock.
It can certainly be interesting to invest in Roku shares. More and more people are using streaming services: in America, this percentage is around 85%. Roku's platform earns money by showing ads. They also make money by offering paid member services. All in all, it's advantageous for Roku if the platform is used by more people: profits can then continue to rise.
Another trend that Roku benefits from is the transition from offline to online advertising. More and more companies understand the power of digital advertising and this allows a company like Roku to further improve its profitability. Also, the company collaborates with well-known streaming services such as Apple TV+, Amazon Prime Video, and Disney+. Because the offering is extensive, the Roku software has good functionality.
In short about Roku
The company Roku Inc. Produces all kinds of digital media players. With these media players, the customers of this company get access to streaming video on the Internet. The Japanese word Roku means six. The company is named 'six' because for Roku's founder and CEO, it's the sixth company he's started. The headquarters of this American company is located in Los Gatos, California.
History of Roku
In October 2002 Anthony Wood founded the company Roku. He was appointed vice-president of Netflix in 2007. Netflix decided not to create its own digital media player. Therefore, Roku founded a new company in 2008. This company was based in Palo Alto, California. A new media player had to be built by this company. Netflix invested 6 million dollars in the company. Later in 2008, the company moved its headquarters to Saratoga, California. In 2015, the company moved to Los Gatos, California. Roku rents buildings from Netflix there.
In 2017 Roku took over the small startup Dynastrom. This company is developing a technology that makes it possible to play music in the house on different speakers and different rooms. Roku also wants to do something with this so-called 'multi-room audio'.

Roku media streaming devices
The company Roku creates media streaming devices. These devices all use Roku-OS which is Roku software. The Roku DVP was Roku's first product. The device was introduced in 2008. Since then, new versions of its hardware and software have appeared on the market regularly.
What's special about a Roku media player is that it provides easy access to streaming video and audio on a television. With a Roku device, you can easily watch Netflix, YouTube, and Amazon Prime Video. Users of the Roku device have trouble-free access to hundreds of services.
Roku hardware can be connected to the TV
Roku produces and sells its hardware. Roku's media players can be connected directly to the TV via an HDMI connection. Roku players are useful for people who don't yet have a Smart TV. The Roku remote control supplied with each media player makes it easy to control streaming media playback. Roku also licenses its Roku OS (Roku software) to TV manufacturers such as RCA, TCL, and Toshiba. These TVs with Roku software offer as many features as a Roku player.
More and more people are interested in using streaming services. It is expected that the demand for these kinds of services will continue to grow. However, Roku may be less interesting for people who are switching to a smart television that already offers all the functionalities on its own. So far, however, the stock seems to be doing very well, and buying Roku shares can be a good idea.
Using Roku devices
Anyone who wants to use a Roku device needs an internet connection. To use the device, it must be set up. A free Wi-Fi account must also be created. With the included remote control the user can easily navigate to his desired channel. There are channels for which a subscription is required. For those channels, you first need to log in or create a new account.
2019: Roku brings its software to smart TVs in Europe
The United Kingdom is the first European country to use Roku software. The software is built into Hinsense's TVs. Later, the software is also brought to other countries in Europe. The Hinsense TVs are already for sale in the Netherlands and Belgium. If Roku succeeds in being integrated on more, new TV's, this can be a good reason to buy the shares.
Author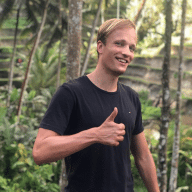 About
When I was 16, I secretly bought my first stock. Since that 'proud moment' I have been managing trading.info for over 10 years. It is my goal to educate people about financial freedom. After my studies business administration and psychology, I decided to put all my time in developing this website. Since I love to travel, I work from all over the world. Click here to read more about trading.info! Don't hesitate to leave a comment under this article.