How to buy Roku stocks (2023)? – invest in Roku shares
Roku is a company that develops digital media players that can be used to stream videos. Are you interested in investing in this intriguing and innovative company? On this page, you will learn how to buy Roku shares and can also check the company's stock price.
Where can you buy Roku stocks?
Roku is an innovative company that caters well to the demands of today's consumers. The Roku software is used on smart TVs in Europe, which represents a massive market. Therefore, it can be interesting to buy Roku stocks with one of these reliable stock brokers:
| Brokers | Benefits | Register |
| --- | --- | --- |
| | Buy Roku without commissions. Your capital is at risk. Other fees may apply. | |
| | Speculate with CFD's on increasing & decreasing prices of Roku! 82% of retail CFD accounts lose money. | |
| | Benefit from low fees, an innovative platform & high security! | |
| | Speculate on price increases and decreases of Roku with a free demo! | |
What is the current price of Roku?
What is the current price of Roku? In the graph below, you can see the current stock price of Roku. You can use the buttons to directly open a position on the stock.
Company details of Roku
Below, you can find the key company details of Roku.
Analysis of Roku stocks
Before deciding whether to buy or sell Roku shares, it is important to analyse the stock thoroughly. The overview below shows how Roku has performed over the past period.
Stock prices of Roku over the last 5 days
In the table below, you can see the stock prices of Roku for the last 5 days:
What does the Roku stock forecast for 2023?
Are you curious about what analysts predict for Roku in 2023 and the following years? We have combined the forecasts of analysts using data from Alpha Vantage. Keep in mind that this figure is only a prediction of Roku's stock performance and may not be accurate.
What makes it interesting to buy Roku stocks?
User growth: The number of Roku users still grows rapidly, and the company has over 50 million active streaming users.
Advertisements: Roku generates a significant portion of its revenue from advertisements. As more companies shift their advertisement budgets from traditional television to digital platforms, Roku can benefit from this trend.
Expansion into new markets: Roku has expanded its presence in international markets and has recently launched streaming players in Brazil. By delivering its products outside the United States, Roku reduces its dependency on the American market.
Content partnerships: Roku collaborates with various media companies and streaming services. For example, Roku works with key players such as Disney, HBO Max, and Netflix, which contributes to Roku's position in the market.
Intense competition: The streaming industry faces high competition with giants such as Amazon, Apple, and Google. Due to their deeper pockets, it is challenging for Roku to compete effectively.
Dependency on content providers: Roku relies on its content providers for its content. Any issues with these collaborative partners can result in Roku losing a significant portion of its content.
Hardware dependency: Roku generates part of its revenue from selling streaming devices and smart TVs. If the demand for such products decreases, the company's financial performance may decline.
Legal issues: The streaming market is prone to legal conflicts, which can exert pressure on Roku's results.
Who are Roku's biggest competitors?
How to buy Roku stocks?
You can invest in Roku shares with an online broker; on this page, you can compare the different options. Compare the various stockbrokers in terms of costs, available features, and user-friendliness before you make a decision.
Before you can invest in Roku shares, you need to activate your investment account. You activate your account by uploading a copy of your passport and address. With some brokers, it may take a few business days before you can get started.
Then, select the Roku stock within the investment platform and fill in the following details:
Amount: Determine the amount you want to invest in Roku shares.
Order: Do you want to buy Roku shares immediately, or do you want to do it later at a fixed price with a limit order?
Stop loss/take profit: You can automatically close your investment at a certain price if desired.
Press the "buy" button to directly purchase your Roku shares. Congratulations, you have now executed your first investment in Roku shares!
Summary of Roku
The company Roku Inc. produces digital media players that provide customers with access to streaming video on the internet. The Japanese word roku means six. The company was named this because it was the sixth company where the CEO of Roku worked. The headquarters of this American company is located in Los Gatos, California.
History of Roku
In October 2002, Anthony Wood founded Roku. He was appointed Vice President of Netflix in 2007. After Netflix decided to not create its own digital media player, Roku established a new corporation in Palo Alto, California in 2008.
Netflix invested six million dollars in the company. Later in 2008, the company's headquarters moved to Saratoga, California. In 2015, the company relocated to Los Gatos, California, where it rents offices from Netflix.
In 2017, Roku acquired the small startup Dynastrom. This company develops technology that allows music to be played on various speakers in different rooms.

Roku's Media Streaming Devices
Roku produces media streaming devices that utilize Roku OS, which is Roku software. The Roku DVP was Roku's first product, launched in 2008. Since then, new versions of its hardware and software have been regularly released.
The unique aspect of a Roku media player is that it provides easy access to streaming video and audio on a television. With a Roku device, you can seamlessly watch Netflix, YouTube, and Amazon Prime Videos.
Roku Hardware Can Connect to TVs
Roku manufactures and sells its hardware. Roku's stick-like players can directly be connected to the TV via an HDMI connection. Roku players are convenient for people who don't have a smart TV yet. The Roku remote control provided with each media player allows easy control of streaming media playback. Roku also licences its Roku OS (Roku software) to TV manufacturers such as RCA, TCL, and Toshiba.
More and more people want to use streaming services, and the demand will only increase. However, Roku may be less appealing to people who switch to a smart TV that offers all the functionalities by itself.
2019: Roku brings its software to smart TVs in Europe
The United Kingdom is the first European country where the software of Roku software is used. The software is integrated into the TVs of Hinsense. If Roku succeeds in being integrated into more new TVs, it can be a good reason to buy the shares.
It can definitely be interesting to invest in Roku stocks. An increasing number of people use streaming services, with the percentage being around 85% in America. Roku's platform earns money by displaying advertisements. Additionally, they generate revenue by offering paid membership services. Overall, it is advantageous for Roku when the platform is used by more people, as it can further increase its profitability.
Another trend that Roku benefits from is the shift from offline to online advertising. More companies understand the power of digital advertising, which allows companies like Roku to improve their profitability. Furthermore, the company collaborates with well-known streaming services such as Apple TV+, Amazon Prime Video, and Disney+.
Another smart expansion is the Roku Channel, where users can watch high-quality content for free. The company earns money from this channel by displaying advertisements. This increases the usage of the application and allows the company to sell more advertisements. Roku is thus well positioned to capitalize on developments in the streaming sector, which makes investing in Roku shares potentially attractive.
However, the sales of Roku's hardware, which can be connected to a television, are declining as modern televisions already offer streaming functionalities by default. Therefore, Roku can only maintain its position by forming partnerships with television manufacturers. Keep a close eye on these developments when you consider an investment in Roku shares!
Author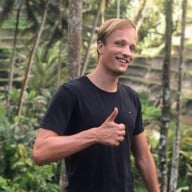 About
When I was 16, I secretly bought my first stock. Since that 'proud moment' I have been managing trading.info for over 10 years. It is my goal to educate people about financial freedom. After my studies business administration and psychology, I decided to put all my time in developing this website. Since I love to travel, I work from all over the world. Click <a href="/about-us/">here</a> to read more about trading.info! Don't hesitate to leave a comment under this article.