How to buy Walt Disney shares?
Almost everyone grew up with the products of Walt Disney. The company's films are world-famous and almost every girl on earth has dreamed of living like a Disney princess. This is of course reflected in a huge success story for the company. Do you also want to benefit by investing in Walt Disney? Then take a look at where you can buy Walt Disney stocks and consult the current price.
Where can you buy Walt Disney stocks?
Do you want to buy Walt Disney shares? You can directly trade in Walt Disney stocks with one of these reliable brokers:

| Brokers | Benefits | Register |
| --- | --- | --- |
How can you actively invest in Walt Disney?
Some people prefer to actively invest in popular stocks. By actively trading you can respond to all kinds of events. For example, does Walt Disney release bad financial results? You can respond to this by opening a short position with which you can benefit from a falling price. By actively trading you can take the rides down as well as the rides up.
A good party to actively trade CFD shares Walt Disney is Plus500. Plus500 allows you to buy and sell CFDs in this stock with no commission at all. You can also use orders to automate your entire trading style as much as possible. Would you like to try the possibilities for free and without risk? That is possible with a demo! Use the button below to open a free demo account with Plus500:
What is the current stock price of Walt Disney?
Are you curious about the current stock price of the Walt Disney share? Below you can see a graph with the CFD price of the Walt Disney share. With the buttons, you can trade a CFD stock of Walt Disney.
Is it wise to invest in Walt Disney?
A strong point of the Walt Disney share is the risk diversification that is already built into the stock. With a Walt Disney share, you invest directly in the film industry, but also in amusement parks. Moreover, the company's new streaming service, Disney +, will also contribute to the company's results. Disney + tries to compete with Netflix by offering its classics exclusively on the platform.
Disney+
Disney seems to be able to lure users with new releases on the platform. When Disney spent 75 million on the acquisition of the Hamilton film, the Disney+ application was downloaded no less than 752,000 times. Now that they have also bought the rights of several well-known franchises, they can create interesting content such as the Star Wars series 'The Mandalorian'.
The company also seems to skip the cinema more and more: the films Mulan and Soul were only released for a fee at Disney+. This action also brought many new users to the platform. If you believe in the potential of Disney+, then it can be very attractive to buy Walt Disney shares: after all, Netflix stocks also perform very well.
Economic situation
At the same time, when investing in Walt Disney, you must of course pay attention to the global economic situation. For example, the corona pandemic caused the company's amusement parks to close: this is obviously not good for the company's profitability. When people have less to spend, they are more likely to cut back on an expensive trip to Walt Disney.
Therefore, before investing in Walt Disney, it is important to weigh up the pros and cons of investing in the stock.
About the company Walt Disney
Walt Disney, in full The Walt Disney Company, is a big company. The company is one of the largest media companies in the world. The company is the largest global operator of theme parks. It is also a major producer and distributor of animated films. Walt Disney and his brother Roy Oliver Disney founded the company in 1923. The company was then called The Disney Brother Studio. The name was later changed to Walt Disney Productions. The company got its current company name in 1986. The headquarters of this company is located in Glendale, California.
The four business units of Walt Disney
From 2018 Walt Disney is divided into four parts:
Walt Disney Studio Entertainment mainly produces music and films.
Walt Disney Parks, Experiences, and Consumer Products manage the theme parks.
Within Media networks, radio and television are developed.
Direct-To-Consumer and International are consumer products, internet, games, etc.
A clear overview of how the Walt Disney brand has developed
The theme parks
Walt Disney has several theme parks. The first theme park was Disneyland Resort in California (1955). Over the years Walt Disney has also opened Walt Disney World Resort in Florida (1971), Tokyo Disney Resort (1983), Walt Disney Paris (1992), Hong Kong Disneyland Resort (2005), and Shanghai Disney Resort (2015).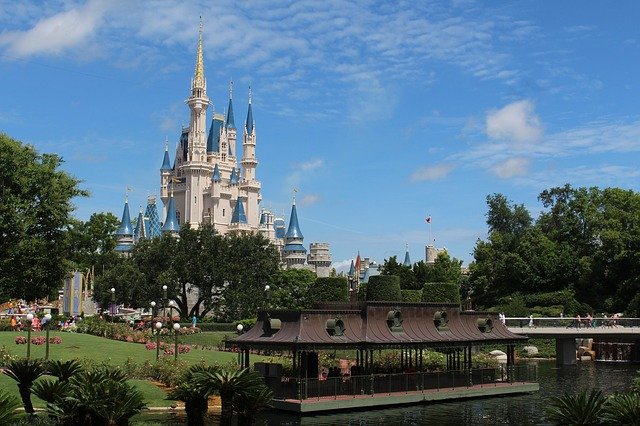 Acquisition of companies by Walt Disney
Walt Disney has taken over several companies. For example, in 2008 Lucasfilm Ltd was acquired from George Lucas for 4 billion dollars. Disney received the rights to Star Wars and Indiana Jones. Disney decided to release Star Wars film under its management. Star Wars films that have already been released in-house are The Force (2015) and The Last Jedi (2017).
In 2017 Walt Disney took over part of the activities of 21st Century Fox. A small part of the latter company continues as Fox Corporation. Walt Disney took over most of the company. With the takeover, Walt Disney took over production houses and more than 400 film studios. Do you think these acquisitions will have a positive impact on the company's share price? Then it may be attractive to buy Walt Disney stock. It is smart to investigate the impact of these acquisitions on your investment.
Threatened takeover by Comcast
Comcast, the largest cable company in the United States, wanted to acquire Walt Disney in 2004 with a bid of 66 billion dollars. However, this bid was rejected. Also, Comcast's shareholders demanded clarity from the board. Comcast decided to withdraw its bid.
Author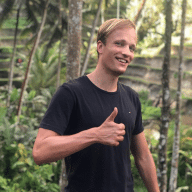 About
When I was 16, I secretly bought my first stock. Since that 'proud moment' I have been managing trading.info for over 10 years. It is my goal to educate people about financial freedom. After my studies business administration and psychology, I decided to put all my time in developing this website. Since I love to travel, I work from all over the world. Click here to read more about trading.info! Don't hesitate to leave a comment under this article.