How to buy Airbnb shares?
Airbnb is a modern company that fits well within today's modern economy. The company rents more and more flats and receives a commission on each rental. An investment in Airbnb shares can therefore be interesting. At the time of writing (October 2020), Airbnb is preparing for an IPO. In this article, we'll discuss the best method to invest in Airbnb shares in the future.
Do you want to buy Airbnb shares? You can directly trade in Airbnb stocks with one of these reliable brokers:

| Brokers | Benefits | Register |
| --- | --- | --- |
At the time of writing, you cannot directly invest in Airbnb stocks, as the company is not yet traded on the stock exchange. It is expected to go public in the fourth quarter of 2021.
Some brokers allow you to trade Airbnb shares in the grey market. In the gray market, investors speculate whether the value of a stock will be higher or lower than its current value during the IPO. The spread or transaction fees in this market are usually a lot higher.
However, you can already choose to trade actively in the price development of comparable competitors. For example, with CFDs you can speculate on increasing and decreasing share prices of Booking.com and Expedia. With the button below you can immediately open a free demo at Plus500 to try out the possibilities:
What is Airbnb's stock price?
The Airbnb share is not yet listed on the stock exchange. When the stock is tradable, you can view the latest stock price here:
What does Airbnb do?
Airbnb is a community built on sharing. On an online marketplace people can offer private accommodation. On the website, millions of private accommodations can be found in more than 190 countries. On Airbnb, travellers and hosts can create accounts for free.
Airbnb makes money by charging a commission on all rentals. Because they act as an intermediary, the costs they incur on each transaction are minimal.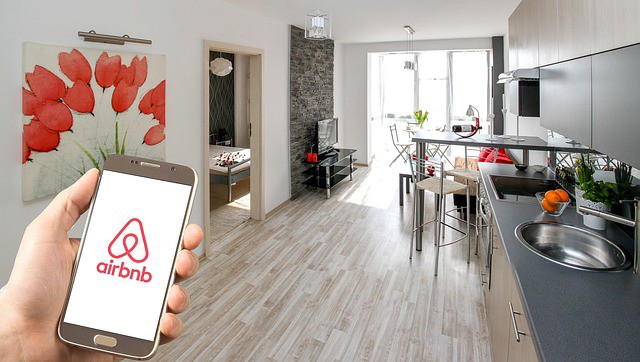 A reliable service
Sharing private accommodation with guests is made easy, safe and enjoyable by Airbnb. Personal profiles and advertisements are verified by the company. Both private accommodation providers and their guests can communicate securely through a smart communication system. Payments can be transferred and received via the company-managed, reliable platform.
The history of Airbnb
In 2008 Brian Chesky and Joe Gebbia had an empty space left. These two designers offered a place to sleep for visitors to the Industrial Designer Conference to earn an extra penny. In the end, three guests slept on an air mattress, and they could enjoy breakfast in the morning the next day. With this, Brian and Joe created the concept for Airbnb (Airbed & Breakfast) in San Francisco.
Guests often slept on an air mattress at the beginning of the company. The original Airbnb website offered guests a short stay and breakfast. For business travellers who didn't book a hotel, it was a great way to network. The company grew rapidly, and in 2011 it was already worth $1 billion.
Determining the current value of Airbnb is not an easy task, as the company's financial data is hardly provided by the company. According to Morningstar, in 2018 Airbnb was worth between 53 and 65 billion dollars.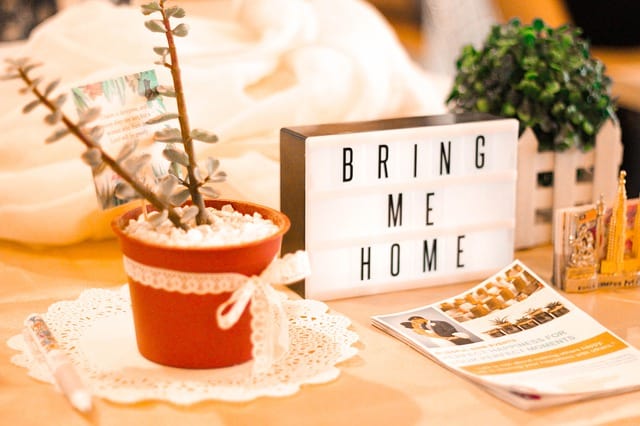 Issues with Airbnb
Airbnb is a start-up that is different from the status quo: Airbnb is controversial. Many people choose Airbnb  because it is easy to book accommodation. Moreover, many people like to live like a local. Yet not everyone is equally happy with this innovative company.
The company has caused unrest in many large cities. The regular renting out of a location causes inconvenience to local residents. What's more, the municipality and the police are unable to monitor the situation properly. Some investors are even buying houses to rent out through Airbnb. Tourists often pay more for a property than regular tenants, making it more expensive.
New legislation
Airbnb's website also undermines the position of hotels. The inconvenience caused by Airbnb has led to additional laws and regulations governing the rental of a room or flat. In the Netherlands, for example, all rentals must be reported to the municipality. In addition, an occupied room or flat may be rented for a maximum of 30 days per year.
Also, from a legal point of view, Airbnb is always treated differently in different countries. In Amsterdam, for example, it was ruled that tenants are not allowed to pay double mediation fees, even if these are charged by a third party. As a result, the company suddenly has to repay service costs to the tenants. Problems of this kind can, of course, put pressure on the company's profitability.
This trend can be seen in many countries and is a major threat to the survival of Airbnb. Airbnb earns money by charging a commission on rentals. When cities banish the company, this puts pressure on the company's bottom line.
Severe blows during the pandemic
Airbnb is a company that mainly takes advantage of tourists. When people travel less, this has an immediate negative effect on the company's operating results. This is evident, for example, during the corona crisis: the company had to lay off 1,900 of its 7,500 employees and took out a new loan of two billion dollars. The interest rate on this loan is 10%. The value of the company has also fallen from an estimated USD 30 billion to around USD 20 billion.
This immediately shows a risk of a future investment in the company: when people travel less, the company is immediately left with less income. After all, Airbnb only earns money from the commissions on rented properties. To make a profit, homes therefore have to be rented out.
Nevertheless, the company seems very resilient: in June 2020, after the first wave, the number of bookings already increased. If you compare this with the bookings in 2019, the figure for this month was even higher. When the coronary pandemic is largely over, Airbnb will be able to achieve good results again.
By actively investing in Airbnb shares, you can respond to these developments.
Why does Airbnb want to go public?
It can be interesting for a company like Airbnb to go public. In any case, it is cheaper to raise capital by issuing shares. For example, the company pays over 10% interest on the loan it took out in 2020.
An IPO also makes it possible to build up more capital in the future. Listed companies are also often taken more seriously, making it more likely that other companies will join the platform. In the future, you may also be able to book a day at an amusement park or a nice dinner through Airbnb.
Airbnb goes public
When can we buy Airbnb shares? The company is busy preparing for an IPO. The company is likely to go public in 2020, but this will depend on the investment climate at that time.
Author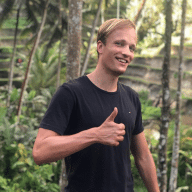 About
When I was 16, I secretly bought my first stock. Since that 'proud moment' I have been managing trading.info for over 10 years. It is my goal to educate people about financial freedom. After my studies business administration and psychology, I decided to put all my time in developing this website. Since I love to travel, I work from all over the world. Click here to read more about trading.info! Don't hesitate to leave a comment under this article.