How to buy Airbnb stocks (2023) – invest in Airbnb
Airbnb is a modern company that fits well within the current sharing economy. The company rents out an increasing number of flats and earns a commission on each rental. An investment in Airbnb shares can be interesting. In this article, we will discuss how to buy Airbnb shares, and you can also directly examine the latest stock price.
Do you want to buy Airbnb shares? You can! You can buy Airbnb shares affordably at the providers listed below:
| Brokers | Benefits | Register |
| --- | --- | --- |
| | Buy Airbnb without commissions. Your capital is at risk. Other fees may apply. | |
| | Speculate with CFD's on increasing & decreasing prices of Airbnb! 82% of retail CFD accounts lose money. | |
| | Benefit from low fees, an innovative platform & high security! | |
| | Speculate on price increases and decreases of Airbnb with a free demo! | |
What is the current stock price of Airbnb?
Are you curious about the current price of Airbnb shares? In the chart below, you can see how Airbnb shares perform. Moreover, with the buy and sell buttons, you can start trading Airbnb stocks directly.
Company information of Airbnb
Below you can find the key company information of Airbnb.
Before deciding whether you want to buy or sell Airbnb stocks, it is important to analyse the stock thoroughly. In the overview below, you can see how Airbnb has performed over the past period.
Stock prices of Airbnb over the last 5 days
In the table below, you can see the stock prices of Airbnb for the last 5 days:
What will be the performance of Airbnb in 2023?
Are you curious about what analysts think Airbnb will do in 2023 and the following years? We have combined the predictions of analysts using data from Alpha Vantage. Keep in mind that this figure is just a prediction about the stock's performance, and it may not turn out to be accurate.
Dominant position: Airbnb is the most well-known platform for temporary flat rentals. This dominant position makes it easier for Airbnb to continue growing in the future.
Global presence: Airbnb operates in 220 countries and regions, which means it is not dependent on the economic and political situation in a specific region.
Network effects: Airbnb benefits from the network effect, where the website becomes stronger as new hosts and guests join. This makes it increasingly difficult for competitors to overthrow Airbnb.
Diversification: Airbnb now also earns money by offering experiences, allowing the company to generate additional revenue through personalized tours.
What are the risks of investing in Airbnb stocks?
Dependency: the success of Airbnb heavily depends on the travel industry. Economic recessions or a new pandemic can put pressure on the company's future revenues.
Regulation: more and more countries restrict the rental of homes through Airbnb. In some cities, short-term stays are even completely illegal. This kind of regulation can significantly hinder Airbnb's growth.
Competition: despite being the strongest player in the short-term rentals market, Airbnb still faces strong competition from websites like Booking.com and Expedia. Airbnb's offerings must remain attractive to tourists.
Reputation: scary stories about bad experiences with Airbnb can put pressure on the stock price. Airbnb must therefore protect its safety.
How to buy Airbnb stocks?
Airbnb can be an interesting investment! Before you can invest in Airbnb stocks, you first need an account with a reliable stockbroker. Pay close attention to the fees charged by the broker for investing in US stocks. This ensures that you don't pay too much for your investment in Airbnb.
Once you have opened an account, you can often practice investing with a free demo. However, if you want to invest real money in Airbnb, you need to activate your investment account first. You can activate your account by uploading a copy of your passport and address. After these details are approved, you can start investing in Airbnb immediately.
To accomplish this, navigate to Airbnb within the trading platform and open the order screen. Within the order screen, enter the amount you want to invest. You can choose between two types of orders:
Market order: with a market order, you directly buy Airbnb stocks at the current price.
Limit order: enter an amount that you are willing to pay for Airbnb stocks.
By pressing buy, you send the order directly to the stock exchange. It may take a while for the broker to buy Airbnb shares for you.
What does Airbnb do?
Airbnb provides an online marketplace where people can rent out their private accommodations. The website features millions of private accommodations in over 220 countries and regions. Airbnb makes money by charging a commission on all rentals. As they act as an intermediary, the costs they incur on each transaction are minimal.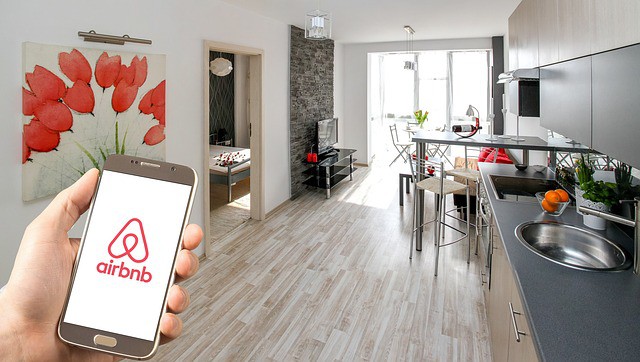 A Reliable Service
Sharing private accommodation with guests is made easy, safe, and enjoyable by Airbnb. Personal profiles and listings are verified by the company. Both private accommodation providers and their guests can safely communicate through a smart communication system. Payments can be transferred and received through the company's reliable platform.
The History of Airbnb
In 2008, Brian Chesky and Joe Gebbia had extra space. These two designers offered a place to sleep for visitors of the Industrial Designer Conference to earn some extra money. Ultimately, three guests slept on an air mattress, and they even enjoyed breakfast the next morning. This is how Brian and Joe created the concept for Airbnb (Airbed & Breakfast) in San Francisco.
In the early days of the company, guests often slept on an air mattress. The original Airbnb website offered guests a short stay and breakfast. For business travellers who hadn't booked a hotel, it was a great way to network. The company grew rapidly, and by 2011, its value reached $1 billion.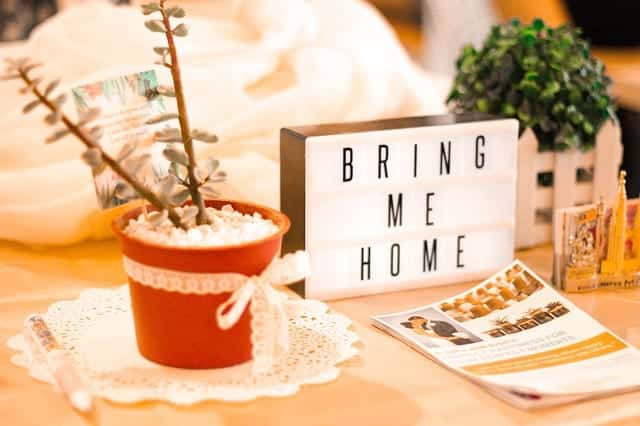 Issues with Airbnb
Airbnb is a start-up that differs from the status quo: Airbnb is controversial. Many people enjoy living like a local. However, not everyone is happy with this innovative company.
In many major cities, the company has caused unrest. Regularly renting out a location causes inconvenience for neighbours. Additionally, municipalities and police cannot effectively monitor the situation. There are even investors who buy houses to rent them out through Airbnb. Tourists regularly pay more for a property than regular tenants, driving up housing prices.
New Regulations
Airbnb's website also undermines the position of hotels. The disruptions caused by Airbnb have led to additional regulations regarding room or flat rentals. For example, in the Netherlands, every rental must be reported to the municipality. Furthermore, an occupied room or apartment can only be rented for a maximum of 30 days per year.
Airbnb is also treated differently from a legal perspective in various countries. For instance, in Amsterdam, it was ruled that tenants are not allowed to pay double agency fees, even if a third party charges them. As a result, the company suddenly has to refund service fees to tenants. Such issues can put pressure on the company's profitability.
This trend can be seen in many countries and poses a significant threat to the survival of Airbnb. Airbnb earns money by charging a commission on rentals. When cities ban the company, it can negatively impact its financial performance.
Significant Setbacks during the Pandemic
Airbnb is a company that primarily benefits from travellers. When people travel less, it directly affects the company's financial results. This was evident during the COVID-19 pandemic: the company had to lay off 1,900 out of 7,500 employees and took on a new loan of $2 billion at an interest rate of 10%.
This immediately highlights a risk for future investment in the company: when people travel less, the company has a lower income. Airbnb ultimately only earns money through commissions on rented homes.
However, the company appears to be very resilient: in June 2020, after the first COVID-19 wave, the number of bookings started to increase again. When compared to the bookings in 2019, the figure for that month was even higher. Now that the COVID-19 pandemic is over, the company is once again profitable.
By actively investing in Airbnb stocks, you can capitalize on these types of developments.
Why Did Airbnb Want to Go Public?
For a company like Airbnb, it can be interesting to go public. It is cheaper to attract capital by issuing shares. Airbnb pays a high-interest rate of 10% over the loan it took in 2020.
Going public also enables the company to build more capital in the future. Publicly traded companies are often taken more seriously, which makes it more likely that other businesses join the platform. In the future, you may be able to book a day at an amusement park or a nice dinner through Airbnb.
Should you buy Airbnb Stocks?
Investing in Airbnb stocks can be appealing but certainly not without risks. On one hand, people are increasingly going on holiday, and renting an flat or house is typically a popular choice. The company can also increase its profits by selling new products and services through the platform, such as Airbnb experiences.
However, there are significant risks involved. Governments worldwide make it increasingly difficult for Airbnb by, for example, restricting rentals. As a result, Airbnb may face lawsuits and high fines in the future. Therefore, it is important to closely monitor the latest legal developments before buying Airbnb stocks.
Author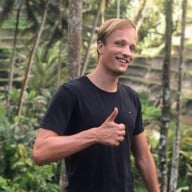 About
When I was 16, I secretly bought my first stock. Since that 'proud moment' I have been managing trading.info for over 10 years. It is my goal to educate people about financial freedom. After my studies business administration and psychology, I decided to put all my time in developing this website. Since I love to travel, I work from all over the world. Click <a href="/about-us/">here</a> to read more about trading.info! Don't hesitate to leave a comment under this article.