How to buy Endo International shares?
Endo International is a large pharmaceutical company. Among other things, the company has been linked to the opioid epidemic in America. This has not had a good effect on the company's stock price development. Are you considering an investment in Endo International? Then take a look here for the best place to buy Endo International shares.
Where can you buy Endo International stocks?
Do you want to buy Endo International shares? You can directly trade in stocks with one of these reliable brokers:

| Brokers | Benefits | Register |
| --- | --- | --- |
| | Buy Endo International without commissions. Your capital is at risk. Other fees may apply. | |
| | Speculate with CFD's on increasing & decreasing prices of Endo International! 82% of retail CFD accounts lose money. | |
| | Benefit from low fees, an innovative platform & high security! | |
| | Speculate on price increases and decreases of Endo International with a free demo! | |
How can you actively invest in Endo International?
More and more investors are opting for active investing. By actively investing in Endo International you can respond to both positive and negative news. Especially in very volatile times, this can work out well. The price of Endo International shares is very volatile: at the peak, the price was over 90 dollars while the price dropped to a few dollars. As an active investor, you can benefit from this kind of market movements.
A good party to actively invest in CFDs on Endo International is Plus500. With Plus500 you can try out the possibilities of investing completely free of charge and without risk with a demo. Use the button below to open a free account:
What is the current stock price of Endo?
Are you curious about the current price of the company Endo? Below you can see how the price of the CFD share has developed.
What does the company Endo International do?
Endo International plc is a pharmaceutical company. The company is based in Ireland. The customers, the management, and the activities of the company almost all take place in the US. Therefore, the company has an operational headquarters in Malvern, Pennsylvania. The legal headquarters is located in Dublin, Ireland. Why is this the case? Because they want to make use of the Irish corporation tax system. In this way, US corporation tax on their US drug sales can be avoided.
The establishment of the company
The company Endo was founded in 1997 through a management buy-out of DuPont Merck under the leadership of Carol Ammon.
The acquisitions by the company
Endo has taken over several companies. Those companies are not taken over without reason. For example, after the acquisition of Endo Indevus Pharmaceuticals in 2009, the company entered the market with Fortesa 2% gel in 2010.
To gain access to the Canadian market, Paladin Labs Inc. was purchased for approximately 1.6 billion dollars in 2013. The acquisition of Paladin Labs was also used to enable an inversion to corporate income tax in Ireland. Thanks to this inversion, Endo pays less tax.
In 2015, the company Par Pharmaceuticals was acquired for 8.05 billion dollars. This company produces generic drugs and sterile injections. Do you think that these acquisitions will make a positive contribution to Endo International's operating result? Then it may be attractive to invest in Endo by buying Endo stocks.
Endo and the opioid epidemic
The states of Ohio, Missouri, and Mississippi in lawsuits hold companies responsible for the opioid epidemic. In America, addictive opioid drugs are overused, with serious social and economic consequences.
One of the companies held responsible for this epidemic was Endo. The largest part of Endo's U.S. sales in 2006, according to the 10-K statement, was achieved through the sale of addictive painkillers. These painkillers were mainly opioids. The U.S. Food and Drug Administration (FDA) requested Endo to stop selling its opioid drug Opana ER.
This request followed because there is a link between Opana ER and outbreaks of HIV, hepatitis C, and serious blood disorders. The connection with the opioid epidemic could put the company in a bad light. By actively investing in the share, you can respond well to these kinds of developments.
Author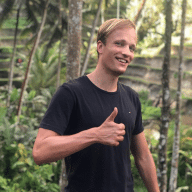 About
When I was 16, I secretly bought my first stock. Since that 'proud moment' I have been managing trading.info for over 10 years. It is my goal to educate people about financial freedom. After my studies business administration and psychology, I decided to put all my time in developing this website. Since I love to travel, I work from all over the world. Click here to read more about trading.info! Don't hesitate to leave a comment under this article.