How to buy Levi Strauss shares (2023)?
Since the end of March 2019, the well-known Levi's has been tradable on the stock exchange. But how can you buy and sell Levi Strauss shares yourself? How did the company come into existence? And what are the future plans of this major clothing producer?
You can buy and sell Levi's shares on the stock exchange. You can do this by creating an account with a broker or online bank. Below you will find an overview of the brokers where you can invest in Levi's stocks:
| Brokers | Benefits | Register |
| --- | --- | --- |
| | Buy Levi's without commissions. Your capital is at risk. Other fees may apply. | |
| | Speculate with CFD's on increasing & decreasing prices of Levi's! 82% of retail CFD accounts lose money. | |
| | Benefit from low fees, an innovative platform & high security! | |
| | Speculate on price increases and decreases of Levi's with a free demo! | |
What is the stock price of Levi?
Are you curious about how Levi's stock price has developed? In the chart below, you can see at what price you can buy Levi Strauss shares:

Company data of Levi Strauss
Below you will find the key company data of Levi Strauss.
Analysis of Levi Strauss stocks
Before deciding whether to buy or sell Levi shares, it is important to analyse the stock thoroughly. In the overview below, you can see how Levi Strauss has performed over the past period.
Stock prices of Levi Strauss of the last 5 days
In the table below, you can see the stock prices of Levi Strauss for the last 5 days:
What will be the performance of Levi Strauss in 2023?
Are you curious about what analysts think Levi Strauss will do in 2023 and the following years? Using data from Alpha Vantage, we have combined the forecasts of analysts. Remember that this figure is only a prediction of the stock's performance and may not materialize.
Iconic brand: Levi Strauss is an iconic brand known for producing high-quality denim jeans. Due to its recognizability, the brand can withstand economic downturns.
Global presence: Levi Strauss operates in over 110 countries, which provides ample opportunities for further growth.
E-commerce: Levi Strauss is increasingly active online. The growth of online sales can contribute to the company's performance.
What are the risks of investing in Levi Strauss stocks?
Dependency on wholesale partners: Levi Strauss heavily relies on retailers and department stores for its profitability.
Cotton prices: When the price of cotton rises, it can put pressure on the company's profit margin.
Competition: Levi Strauss faces significant competition from companies like Gap, American Eagle, and H&M.
What are the main competitors of Levi Strauss?
Gap
American Eagle Outfitters
Everlane
More and more people wonder how to buy Levi Strauss shares. First, you need an account with a reliable stockbroker. A stockbroker allows you to buy and sell Levi Strauss stocks online.
Before you can invest in Levi Strauss shares, you need to activate your investment account. You can activate your account by uploading a copy of your passport and proof of address. Afterward, you can directly deposit funds from your bank account to your brokerage account.
Then, navigate within your investment account to the Levi Strauss stock and enter the amount you want to invest. Press "buy" to immediately purchase the shares and don't forget to evaluate your investment regularly.
Company's Future Plans
Levi's plans to expand into new markets and new products, which makes it interesting to consider an investment in Levi's stocks.
Currently, the company primarily sells men's clothing, with over 70% of sales attributed to men. Levi's aims to increase sales among women by becoming less reliant on the well-known denim brand and expanding its offerings to include more shoes, shirts, winter wear, and women's clothing.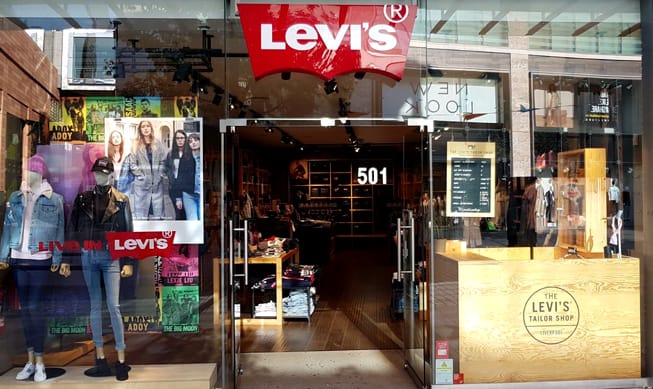 At present, Levi primarily sells many jeans in the United States, with one out of every eight jeans in the US being sold by Levi's. However, the company has not been able to achieve significant sales in emerging markets. For example, while there is a large market for clothing in China, Levi's has not yet established a strong presence there.
In the future, Levi's will explore new methods for selling its products. If the company manages to gain traction in these new markets, it could positively impact profitability. However, with the rise of the internet, there is significant competition, which makes this outcome uncertain. Therefore, it is important to closely monitor market developments before buying or selling Levi's shares!
A Brief History of Levi's
The company was founded in 1853 by Levi Strauss, from whom the company derives its name. Levi obtained the first patent for producing denim jeans in 1873, which became a successful product and made Levi a wealthy man.
Even today, the company remains in the hands of the family. The Strauss family still owns 80% of the voting rights through shares with special voting rights. The IPO did not change this ownership structure.
The IPO of Levi's
The IPO of Levi's was a success. The stock price immediately rose significantly, with the value of the shares increasing by about 30%. Levi's had previously been listed on the stock exchange in the past, but this venture lasted only a few years until a major private investor bought back the shares. Investing in Levi's shares can, therefore, be lucrative!
An investment in Levi Strauss stocks is not without risks. Levi Strauss derives only a limited portion of its revenue from online channels, which is a risk, especially during and after the COVID-19 pandemic. Many physical stores have gone bankrupt, and offline shopping is likely to become less popular in the future.
In the long term, an investment in Levi Strauss shares can still yield positive results. The brand is still an icon, and many celebrities wear their clothing. The company has experienced significant growth recently and has been in existence since 1853. If you believe that the company can reach new regions and increase online sales, it may be interesting to buy Levi Strauss stocks.
Author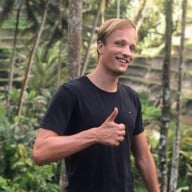 About
When I was 16, I secretly bought my first stock. Since that 'proud moment' I have been managing trading.info for over 10 years. It is my goal to educate people about financial freedom. After my studies business administration and psychology, I decided to put all my time in developing this website. Since I love to travel, I work from all over the world. Click <a href="/about-us/">here</a> to read more about trading.info! Don't hesitate to leave a comment under this article.