How to buy Zoom Video Communications shares?
If you followed the news during the coronary pandemic, you probably know the company Zoom Video Communications. This company was clearly one of the winners of the crisis and has grown enormously. But what is the best place to buy Zoom Video Communications shares and what is the current stock price? We will discuss it in this article!
Do you want to buy Zoom shares? You can directly trade in Zoom stocks with one of these reliable brokers:

| Brokers | Benefits | Register |
| --- | --- | --- |
How can you actively invest in Zoom Video Communications?
Zoom's stock price has risen enormously as more and more people are working from home. Because they offer the software package free of charge to new customers, it is possible to reach a large number of customers very fast. At the same time, the company is sometimes in the news for negative reasons: the FBI, for example, doubted the company's security. Such developments can cause the share price to rise and fall in the short term.
By actively speculating on the price development of Zoom Video Communications, you can respond to various market conditions. When you start trading actively, it is important to keep a close eye on the news. A technology share can make big leaps and it is important that you know this.
A good party where you can actively trade in Zoom Video Communications using CFDs is Plus500. Use the button below to instantly open a free account with Plus500:
What is the stock price of eToro?
Would you like to know the latest share price of Zoom Communications? The CFD chart below shows you directly how the stock price has developed.
About the Zoom company
There is a growing need for videoconferencing. People who want to work from home can still hold meetings, and the American company Zoom Video Communications makes this possible. This external conference company is headquartered in San Jose, California.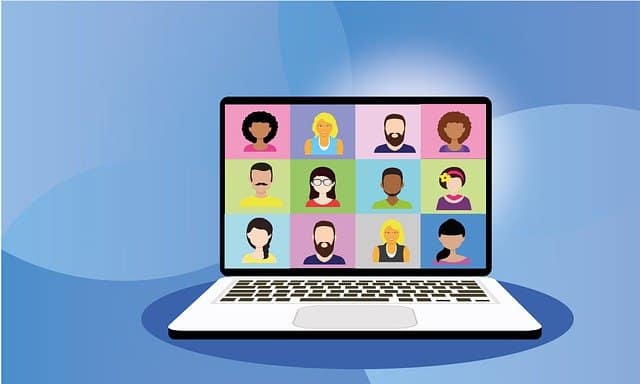 A fast growing company
Eric Yuan founded the company in 2011 and videoconferencing started in 2013. A few months after the introduction of videoconferencing, there were already one million users. The number of users grew rapidly: in 2015, the number of registered users rose to 40 million.
Zoom Video Communications enables connection between people
Companies that use the video conferencing offered by Zoom have the possibility to connect people through video, voice and chat experiences. Of course, people also have the opportunity to share content with each other.
The video conference programme developed by Zoom allows up to a thousand people to attend a meeting at the same time. Thanks to its cloud-native platform, Zoom delivers high-quality and reliable video quality. The videoconferencing programme developed by Zoom can easily be used, managed and implemented by people and companies.
Negative press
The FBI has discovered that Zoom calls are not encrypted and users are therefore warned. Calls can be invaded by strangers which is called 'zoom-bombing'. The FBI advises users to use a password that ensures that video calls are only shared with the intended participants.
The programme offered by Zoom also has a waiting room. The administrator of the video call then has the possibility to manually select which participants are allowed to participate in the video call.
Much attention during the corona crisis
The company received a lot of attention during the corona crisis in 2020. Due to its focus on video conferencing, this company is often preferred over other companies. Programmes offered by other companies are more focused on chatting and, moreover, these programmes are much more expensive. For example, users of Microsoft Team have to pay a fixed amount per month while the program offered by Zoom can be used free of charge.
When used free of charge, the time limit is 40 minutes and up to 100 people can participate in a meeting. For companies that want more functionalities there is of course a paid version. Zoom is used a lot during the corona crisis: the (mobile) apps of Zoom are now (2020) downloaded an average of 240.000 every day.
Do you think that the corona crisis will continue to lead to better results for Zoom? Then it might be interesting to invest in the company by buying Zoom shares.
Zoom goes to the stock market
The Zoom company was already worth USD 1 billion in 2017. Zoom made its debut at the Nasdaq, the American technology fair, in 2019. Zoom issued 9.91 million shares and in addition existing shareholders sold approximately 11 million shares. The sale price during the IPO was $36 and the company raised $356,8 million.
On the first trading day the rate closed at $62. Due to the corona crisis of 2020, the exchange rate has risen sharply: in 2020, it was even above USD 160 for a short time. Do you think the company will continue to deliver strong results in the future? Then it might be smart to buy Zoom shares.
The fast-growing company Zoom is valued as a real technology share. Both the appreciation of the share and the expectations are sky-high. It is a very scalable technology company where both profits and the number of users are growing very fast. More and more companies with more than 10 employees are becoming customers of the company. The strong focus of the company on the mobile app ensures a strong growth of the company.
However, it is important to remember that technology stocks of this kind are risky. If a competitor comes up with a better programme, the company may soon lose a large market share. This also happened with  Yahoo in its battle with the search giant Google and Myspace in its battle with Facebook. So keep a close eye on the competition when investing in Zoom!
Funny fact
In China there is also a company called Zoom, Zoom Technologies to be precise. When things go well with Zoom Communications, the price of Zoom Technologies shares often rises sharply. At one point, the price of this share had risen by more than a million percent! This just goes to show how important it is to be careful when investing in shares.
Author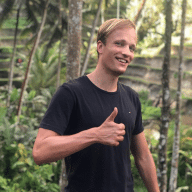 About
When I was 16, I secretly bought my first stock. Since that 'proud moment' I have been managing trading.info for over 10 years. It is my goal to educate people about financial freedom. After my studies business administration and psychology, I decided to put all my time in developing this website. Since I love to travel, I work from all over the world. Click here to read more about trading.info! Don't hesitate to leave a comment under this article.