How to buy American Express shares?
American Express is a well-known credit card issuer. Because the company also issues credit cards itself, it can also benefit from the collection of interest. The company also has several interesting collaborations. In this article we discuss how you can best invest in American Express by buying the shares.
Do you want to buy American Express shares? You can directly trade in American Express stocks with one of these reliable brokers:

| Brokers | Benefits | Register |
| --- | --- | --- |
How can you actively invest in American Express?
American Express is a volatile stock that performs particularly well when the economy is performing well. American Express issues the credit cards itself, which also puts the company at risk of customers being unable to repay their loans. It is therefore important when making an investment to keep a close eye on the economic situation.
Smart speculators can respond to the price movements of American Express by using CFDs. With CFDs, you can take positions on both rising and falling prices, enabling you to achieve good results even when the economy is not doing well.
A good broker where you can actively trade American Express CFDs is Plus500. Use the button below to open a free demo:
What is the stock price of American Express?
The price of a share can fluctuate constantly. The chart below shows how the CFD share price of American Express has developed. With the buttons, you can directly open an investment on the company.
About American Express
The head office of the financial services provider American Express, also known as Amex, is in New York. This company is best known in our country for issuing credit cards and traveller's cheques. Since 1958, the company's logo has consisted of a gladiator or centurion. This logo is depicted on all traveller's cheques, payment cards and credit cards issued by the company. The company is one of the most renowned brands in the world. The largest part of the turnover is made in America, namely 75%.
The history of American Express
The company started issuing traveller's cheques at the end of the nineteenth century. From 1950 onwards, American Express also issued credit cards as a reaction to the issuing of credit cards by Diners Club. The company focuses mainly on the more affluent consumers. There is also strict authorization: you must have a decent income to qualify for the cheapest card variant.
Retailers are charged a relatively high fee. Accepting American Express Cards is therefore less attractive than accepting Visa or Mastercard cards. However, by charging a higher fee to merchants, American Express can regularly treat its customers to extra points. American Express customers earn points for everything they spend with which they can book fun outings.
You can also request special themed credit cards from American Express. For example, the company issues credit cards for airlines, hotel chains and even amusement parks with which you can immediately enjoy unique advantages.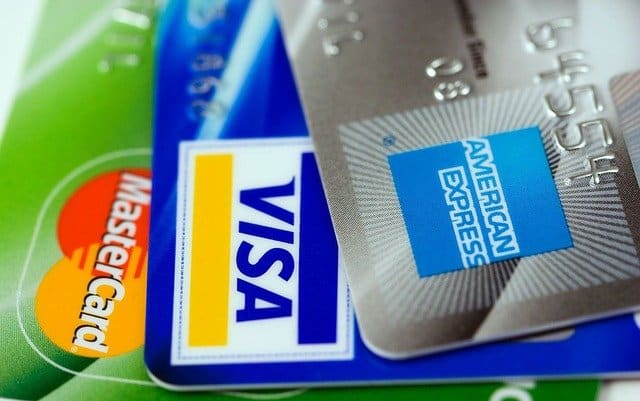 Differences with Mastercard and Visa
American Express started operations earlier than its competitors Visa and Mastercard. The Visa and Mastercard companies do not issue credit cards themselves and are merely licensors. Visa and Mastercard are credit card networks.  They leave the issuing of credit cards to, for example, Rabobank and ING bank.
American Express does issue credit cards. So, the company is both a credit card network and a credit card issuer. American Express is also stricter for its customers than Visa or Mastercard. The income requested by American Express to be eligible for a credit card is higher than the income requested by Visa and Mastercard.
Moreover, the credit cards are American Express charge cards. This means that customers always have to pay their credit card bills in full. It is not possible to pay in instalments, while Mastercard and Visa offer this possibility.
One advantage of issuing credit cards is that American Express can earn money from the interest on outstanding loans. At the same time, there is also an important risk that you have to take into account when investing in American Express shares: in bad times, people are less likely to repay their loans. The company may lose money because of this.
Price development of American Express
The company is suffering badly from the corona crisis. Also in the third quarter of 2020, clients spent less, resulting in significantly lower profits. However, the results are not as bad as in the second quarter.  For example, profits plummeted by 39% in the third quarter and the drop in the second quarter was still 85%. This is also evident from the valuation of the share on the stock exchange: in the third quarter of 2020, the share price will rise.
Author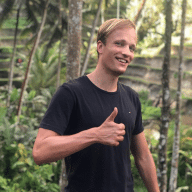 About
When I was 16, I secretly bought my first stock. Since that 'proud moment' I have been managing trading.info for over 10 years. It is my goal to educate people about financial freedom. After my studies business administration and psychology, I decided to put all my time in developing this website. Since I love to travel, I work from all over the world. Click here to read more about trading.info! Don't hesitate to leave a comment under this article.