How to buy Visa shares?
Visa is perhaps the best-known payment company in the world. Chances are that you too have a credit card with the Visa logo. Surprising enough, the company itself does not issue credit cards. Visa therefore does not lose money when clients are unable to pay back their credit. An investment in Visa can therefore be attractive in all market circumstances. In this article you can read how to buy Visa shares. We also look at the current stock price of the share.
Do you want to buy Visa shares? You can directly trade in Visa stocks with one of these reliable brokers:

| Brokers | Benefits | Register |
| --- | --- | --- |
| | Buy Visa without commissions. Your capital is at risk. Other fees may apply. | |
| | Speculate on price increases and decreases of Visa with a free demo! | |
| | Benefit from low fees, an innovative platform & high security! | |
In the long term, it is clear that online payments will become more popular. However, the share price of Visa will not only increase. During an economic crisis, the share price can drop. Visa earns money when people carry out many transactions. When the economy is doing well, there is more room to make a profit. As an active trader, you can achieve good results under all market conditions.
Do you want to benefit in the short term from volatility on the stock? Then you can open an account with Plus500. At this broker you can take advantage of price fluctuations by using CFDs. Use the button below to open a free demo on Plus500:
What is the stock price of Visa?
Do you want to know how the Visa share is doing? Then you can consult the current price in the graph below. This CFD price is offered by the broker Plus500. With the buttons you can directly open a trading position.
Is it smart to invest in Visa?
Some of Visa's competitors also issue credit cards. An example of a competitor that also issues credit cards is American Express. If the economy is doing well, this can be advantageous. After all, the companies then earn extra money through the interest on credit cards. When the economy is not doing well, this is a disadvantage. Many people are then unable to repay their debts. Visa does not issue the credit cards itself, which makes this company a safer choice during times of economic uncertainty.
But what does Visa make its money from? The money comes in by processing customer data and payments. They also offer special services at an extra cost. The brand serves as many as 200 countries and regions, so the risks are well distributed. When the business performs poorly in America, this can be compensated in Asia or Europe.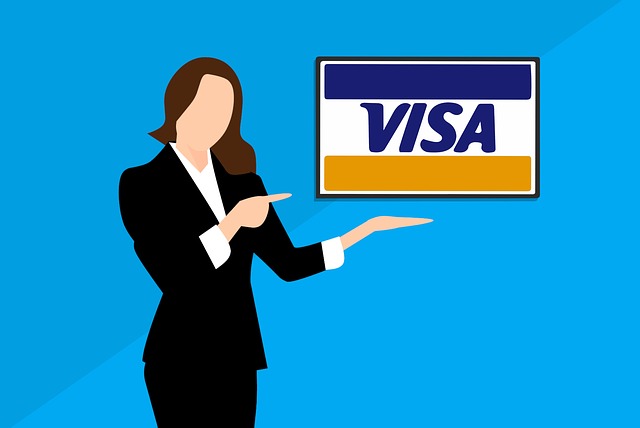 Another trend to which the company can respond is the transition to e-commerce. Credit cards are a popular payment option here. Of course, it is not possible to pay with cash at a webshop. The worldwide corona pandemic has also increased the popularity of digital payments. These are all good reasons to buy some Visa shares.
The company is also interested in cryptocurrencies. Visa no longer cooperates with the digital currency of Facebook. Nevertheless, it may be attractive for Visa to embrace the blockchain technology. This could significantly reduce transaction costs. If Visa succeeds in applying the blockchain technique properly, this may be another good reason to invest in the company.
A final argument for buying Visa shares is the fact that the company deals well with new technologies. For example, Visa is working with Facebook to enable payments with WhatsApp in Brazil. This technology is already very popular within WeChat and could mean a lot of extra profit for Visa in the future. When you consider an investment in Visa, it is smart to keep a close eye on these developments!
What does Visa do?
The company Visa Inc. (Visa) is a payment network for private individuals. Consumers, businesses, merchants, financial institutions and government institutions are connected to electronic payments. Through value and information transfer, the company enables global trade between participants. Founded in 1958, the company is headquartered in Foster City, California.
The divisions of the company
The US company Visa consists of two parts. The publicly listed company Visa Inc. incorporates the US interests. Visa Europe is not listed on the stock exchange. In the past, this part of the company was part of the European banks. Today it is a subsidiary of Visa Inc.
The activities of Visa
The US company Visa Inc. provides product systems and services to member banks and financial institutions. The company is best known for its credit card services. The company issues the well-known VISA card. This includes many credit cards that have been issued in the past. Examples of credit cards issued in the past are the BankAmerica card and the French Carte Blue.
Visa also issues debit cards. The Visa Check card is issued in the US. In the United Kingdom and Ireland, the Visa Debit Card and Visa Electron are issued. In Europe Visa issues the V PAY.
Paying by Visa credit card
Making payments with a Visa credit card is simple. Payments are confirmed by placing a signature or entering the PIN code. The company also increasingly uses contactless payments for smaller amounts. This option is, of course, particularly popular in corona times.
Initial public offering US activities Visa
In 2006, Visa comprised Visa Canada, Visa International and Visa U.S.A. In 2006, Visa announced that these companies would be merged into a new company. This new company, Visa Inc., would be listed on the stock exchange on a later date. In 2016, Mastercard, another credit card company, made a very successful IPO.
Visa Inc.'s shares went public in New York in March 2008. The introductory price of these shares was 44 dollars per share. Due to the high demand for the shares, the introduction price was higher than the expected price of 37 to 42 dollars per share. The company's selling shareholders received a total of USD 20 billion for the sale of their shares.
Acquisition of Visa Europe
In 2015, Visa Inc. began talks with the aim of acquiring Visa Europe. The owners of Visa Europe, 3000 banks and other financial institutions, showed interest in this acquisition. Visa Inc. showed willingness to pay USD 20 billion for this acquisition. The acquisition of Visa Europe was completed in June 2016. As a result of this acquisition, all Visa activities have been brought back into one company.
Author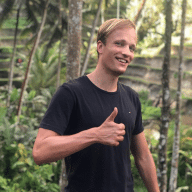 About
When I was 16, I secretly bought my first stock. Since that 'proud moment' I have been managing trading.info for over 10 years. It is my goal to educate people about financial freedom. After my studies business administration and psychology, I decided to put all my time in developing this website. Since I love to travel, I work from all over the world. Click here to read more about trading.info! Don't hesitate to leave a comment under this article.