How to buy Mastercard stocks (2023)? – invest in MasterCard
Mastercard is a successful company that can definitely be wort an investment. Since the stock went public in 2006, it rose over 6000%. But how and where can you buy MasterCard shares? In this article, you can find all the information you need to invest in Mastercard shares.
MasterCard can be a good investment. The history of the stock is promising: it has increased in value enormously and has experienced few serious corrections. People increasingly pay with credit cards online, which is perfect for MasterCard.
You can buy MasterCard stocks with one of these stockbrokers:
| Brokers | Benefits | Register |
| --- | --- | --- |
| | Buy MasterCard without commissions. Your capital is at risk. Other fees may apply. | |
| | Speculate with CFD's on increasing & decreasing prices of MasterCard! 82% of retail CFD accounts lose money. | |
| | Benefit from low fees, an innovative platform & high security! | |
| | Speculate on price increases and decreases of MasterCard with a free demo! | |
What is the Mastercard stock price?
Do you want to know how the Mastercard stock price develops? In the chart, you can see at what price you can buy and sell MasterCard shares. With the buttons, you can open a trading position directly:
Mastercard company information
Below, you can see the most important company information of Mastercard.
Before deciding whether to buy or sell Mastercard, it is essential to analyze the stock thoroughly. In the overview below, you can see how Mastercard developed over the past period.
Stock prices of Mastercard over the last 5 days
In the table below, you can see the stock prices of Mastercard for the last 5 days:
What will the Mastercard stock price do in 2023?
Are you curious about what analysts think Mastercard will do in 2023 and the following years? We have combined the analysts' forecasts using Alpha Vantage data. Remember that this number is only a prediction of the MasterCard stock's price trend, and this prediction may not come true.
Well-known brand: as Mastercard is a well-known brand, customers are more likely to choose it, which is favourable for the brand's profitability.
Leading payment processor: Mastercard operates one of the world's largest payment networks and is active in more than 210 different countries.
Technological innovation: Mastercard constantly improves its services. An example of this is the digital wallet that allows customers to store their payment information and execute orders with one click.
Strong financial position: Mastercard has a strong financial position and a large cash position, which makes it an interesting investment.
Spending: Mastercard's success is dependent on consumer spending. Economic problems can therefore put pressure on the company's profitability.
Competition: Mastercard must compete globally with similar services.
Dependency: Mastercard is dependent on financial institutions for the issuance of credit cards and the execution of transactions.
Regulation: Mastercard has been under pressure in the past due to interchange fees and rules for accepting merchants.
What are Mastercard's competitors?
Discover Financial Services
PayPal
Study the share: take the time to study the Mastercard share well. This way, you can determine whether it is wise to invest in Mastercard NOW.
Open an account with a broker: compare the various stockbrokers and open an account with a party of your choice.
Deposit money into your account: determine how many Mastercard shares you want to buy and deposit enough money into your bank account.
Select the Mastercard share: then select the Mastercard share and enter the amount you would like to invest.
Buy Mastercard shares: with a market order, you can then buy the shares directly. With a limit order, you can set a price at which you buy the shares.
Evaluate: take the time to evaluate your investment. You can sell your shares at any time.
About the company MasterCard
Mastercard licences credit cards worldwide. The international credit cards issued with a Mastercard licence can be used in 200 countries.
Mastercard generates 40% of its revenue in the United States. The percentage of revenue generated in other countries is always less than 10%. After VISA, the credit card company Mastercard is in second place.
In addition to credit cards, Mastercard also has three debit services:
Maestro is a debit payment card based on PIN code
MasterCard Prepaid is a prepaid credit card based on PIN code or signature
Cirrus can only be used at ATMs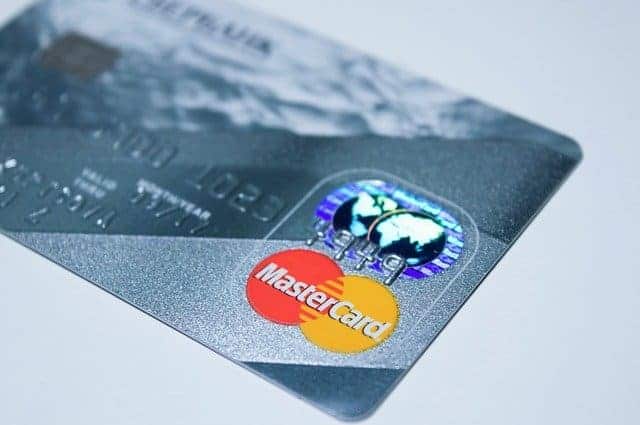 History of MasterCard
In 1966, several banks founded the International Card Association. Three years later, the company's name was changed to Master Charge, and the company also received the recognizable logo.
After a name change in 1979, the company was called Mastercard. For decades, MasterCard worked together with Europay.
Mastercard goes public
In 2006, Mastercard went public on the New York Stock Exchange. Until 2006, banks and financial institutions fully owned the company. After going public, about half of the shares were owned by investors.
In 2014, 87% of the shares were freely tradable on the stock exchange. In that year, the Canadian foundation The MasterCard Foundation owned approximately 10% of the shares. The proceeds from this capital are used by the foundation for charitable purposes.
Violation of competition law
In 2019, the European Commission fined Mastercard €570,566,000 for violating competition law. According to the European Commission, the company had abused its dominant position. The company had artificially inflated the transaction fees for card payments for merchants.
These interchange fees could vary greatly per member state until 2015. In that year, the European Commission limited the interchange fee to 0.2% (for debit cards) and 0.3% (for credit cards). MasterCard adjusted its rules, after which the European Commission decided to reduce the imposed fine by 10%.
This type of fines can have significant consequences for Mastercard's financial results. In the short term, it can put pressure on the stock price. Fortunately, as an active trader, you can take advantage of this by opening a short position. With a short position, you can speculate on a decelining Mastercard stock price.
Whether it is wise to buy Mastercard shares strongly depends on your investment objectives. If you want to invest in a major player in payment processing, Mastercard can be an interesting choice. Mastercard is one of the world's largest credit card companies and operates in over 200 countries.
However, it is important to keep an eye on Mastercard's position relative to the competition. This way, you can determine whether it is still worthwhile to invest in Mastercard shares.
Author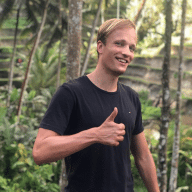 About
When I was 16, I secretly bought my first stock. Since that 'proud moment' I have been managing trading.info for over 10 years. It is my goal to educate people about financial freedom. After my studies business administration and psychology, I decided to put all my time in developing this website. Since I love to travel, I work from all over the world. Click here to read more about trading.info! Don't hesitate to leave a comment under this article.