How to buy GoPro shares (2023)? – invest in GoPro
Do you consider buying GoPro stocks? In this article, you can read about the strengths and weaknesses of the GoPro share so that you can decide whether investing in GoPro is a good idea.
How to buy GoPro stocks?
If you have confidence in the future of GoPro, it is important to first investigate the position of the company. Many investors believe that the company would grow strongly at launch. However, the growth turned out to be disappointing, and they lost a large part of their investment.
However, people are still interested in travelling. An investment in GoPro shares can be profitable if the company positions itself well among its many competitors. Below, you can see an overview of reliable brokers to buy GoPro shares:
| Brokers | Benefits | Register |
| --- | --- | --- |
| | Buy GoPro without commissions. Your capital is at risk. Other fees may apply. | |
| | Speculate on price increases and decreases of GoPro with a free demo! | |
| | Benefit from low fees, an innovative platform & high security! | |
What is the current stock price of GoPro?
Are you curious about the current stock price of GoPro? In the graph below, you can see how GoPro stocks perform. Additionally, you can use the buy and sell buttons to immediately start trading GoPro shares.
Company information of GoPro
Below you can find the most essential company information of GoPro.
Analysis of GoPro
Before deciding whether to buy or sell GoPro stocks, it is essential to analyse the stock well. In the overview below, you can see how GoPro has developed over the past period.
Stock prices of GoPro over the last 5 days
In the table below, you can see the stock prices of GoPro from the last 5 days:
What will the price of GoPro be in 2023?
Are you curious about what analysts think GoPro will do in 2023 and the years to come? We have combined the predictions of analysts with the data from Alpha Vantage. Keep in mind that this figure is only a prediction about the price of the GoPro stock, and that this prediction does not have to come true.
Why can it be smart to buy GoPro stocks?
Diversification: In addition to cameras, GoPro also offers drones and accessories.
Innovation: The company has become popular by offering unique new features, such as special techniques for stabilizing the image and cameras that can be controlled with your voice.
Popular brand: GoPro is a popular brand that attracts a loyal group of customers.
Competition: GoPro has to compete with large companies. An increasing number of companies release cameras for athletes.
Product cycles: The company is increasingly dependent on the success of new products, which adds uncertainty to its financial results.
Dependency: GoPro depends on the sales of retail partners.
What are the biggest competitors of GoPro?
How to invest in GoPro stocks?
Before you can invest in GoPro stocks, you first need an account with a stockbroker. Nowadays, it is increasingly possible with more brokers to try the possibilities for free and without risk with a demo.
When you are sure you want to buy GoPro shares, you can then follow these steps:
Activate your account by uploading a copy of your passport
Deposit money from your bank account to your stock account
Select the GoPro stock and enter the amount you intend to invest
Click buy to send the order directly to the stock market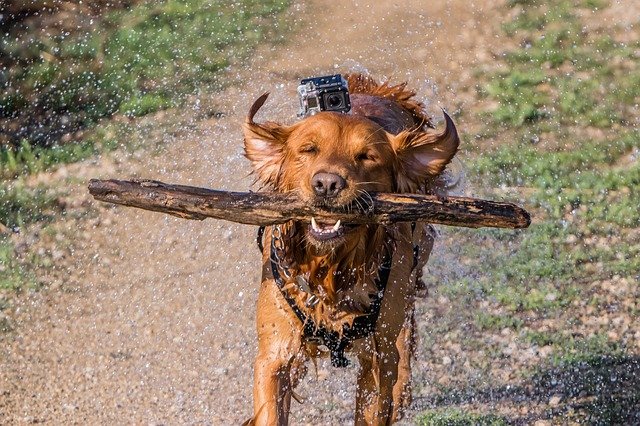 About the company GoPro
The American company GoPro, Inc. produces action cameras. These are sturdy waterproof cameras that can be used for filming extreme sports. The company GoPro is also active in the market for camera-equipped drones.
The founding of GoPro
Surfing enthusiast Rick Woodman founded Woodman Labs, Inc. in 2002. A surfing trip to Australia gave him the idea to start the company. He noticed that he didn't have a good camera to capture his adventures on the go, which laid the foundation for GoPro.
Developing the best camera
Woodman decided not to perform market research because he was convinced that other athletes also missed a similar camera. It took him two years to produce the first camera.
A successful company
Rick Woodman was clearly right! He sold the first camera in 2004 and immediately generated revenue of $150,000 that year. In 2007, the company broke through and generated a revenue of $3.4 million, and by 2015 this rose to $900 million. The company's IPO went well, and raised an impressive $425 million.
Is it wise to invest in GoPro stocks?
After the massive hype around GoPro in 2014, when the stock price rose to $85, the stock has never really risen above $10 again. This shows that investing in a stock like GoPro is risky.
A positive aspect is that GoPro introduces new products, regularly. This makes GoPro less dependent on one type of product. Additionally, GoPro is strong on social media, which makes it easier to attract customers.
The new community platform where users can exchange videos seems to be a success. The platform itself does not generate much revenue, but it can encourage users to purchase new GoPro products and expansions.
Furthermore, the company is still sufficiently innovative. An example of this is the Zeus Mini, a magnetic lighting system that survives underwater. With this system, you can capture beautiful, light images underwater. However, GoPro's products are costly. Especially in economically difficult times, the products can be too expensive for certain user segments.
Nevertheless, it is important to take the risks into account when considering an investment in GoPro. It will become increasingly difficult for GoPro to compete with the multinationals that are now also active in the production of action cameras. Therefore, ask yourself whether GoPro stocks fit within your investment portfolio.
Author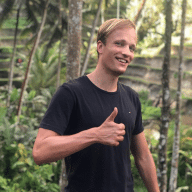 About
When I was 16, I secretly bought my first stock. Since that 'proud moment' I have been managing trading.info for over 10 years. It is my goal to educate people about financial freedom. After my studies business administration and psychology, I decided to put all my time in developing this website. Since I love to travel, I work from all over the world. Click here to read more about trading.info! Don't hesitate to leave a comment under this article.