How to buy Airbus stocks (2023)? – invest in Airbus shares
Airbus and Boeing are always in fierce competition, and due to the problems at Boeing, Airbus may win the competition in the coming years. Are you interested in investing in Airbus stocks and wondering where and how to buy Airbus shares? In this article, we will discuss in detail how to buy Airbus shares.
If you have confidence in the future of Airbus, it may be interesting to buy Airbus shares. Take a look at the brokers below to see where you can buy Airbus shares at a reasonable price:
| Brokers | Benefits | Register |
| --- | --- | --- |
| | Buy Airbus without commissions. Your capital is at risk. Other fees may apply. | |
| | Speculate with CFD's on increasing & decreasing prices of Airbus! 82% of retail CFD accounts lose money. | |
| | Benefit from low fees, an innovative platform & high security! | |
| | Speculate on price increases and decreases of Airbus with a free demo! | |
What is the stock price of Airbus?
Are you curious about the stock price of Airbus? In the graph below, you can see the current stock price of Airbus and buy shares at the current price:
Company data of Airbus
Below you can find the most important company data of Airbus.
Stock prices of Airbus of the last 5 days
In the table below, you can see the stock prices of Airbus from the last 5 days:
Strong market position: Airbus is a major player in the aviation industry and has built a strong position. The company operates worldwide and has offices in more than 170 locations.
Diverse products: In addition to aircraft for commercial aviation, Airbus also produces military aircraft and helicopters.
Innovation: Airbus is developing more energy-efficient aircraft, which can further strengthen Airbus' position.
Expansion: There are still plenty of opportunities for Airbus to improve its market position, especially in emerging economies.
Strong financial results: Airbus has delivered strong financial performance recently.
Dependence on key customers: Airbus relies on a few large airlines and governments for its revenue.
Competition: Airbus faces strong competition from other aircraft manufacturers and must constantly innovate to maintain its position.
Technological risk: Technology advances rapidly, and if Airbus falls behind, it could lose its competitive position.
Economic situation: When the economy is weak, Airbus receives fewer orders, which may lead to a decline in its competitive position.
What are the biggest competitors of Airbus?
Bombardier
Embraer
Lockheed Martin
Northrop Grumman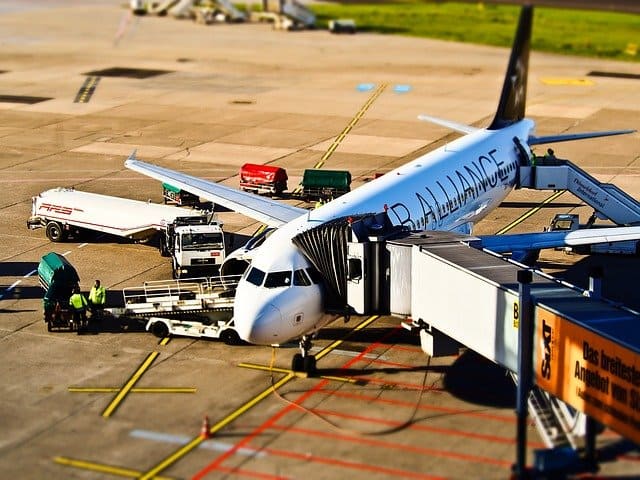 How to invest in Airbus stocks?
Compare different stockbrokers: this allows you to determine which broker suits you best.
Open an account and deposit money: You often have to verify your identity before activating your stock account.
Select the Airbus stock: You can find the Airbus stocks within the trading platform by entering the ticker symbol EADSY.
Determine how much you want to invest: You can invest in Airbus stocks with most online brokers.
Choose the type of order: You can buy the Airbus share directly or set a specific price with a limit order.
Evaluate your investment: Don't forget to review your investments regularly.
About Airbus
Until 2014, Airbus Group was known as European Aeronautic Defence and Space Company (EADS). This company is a European aerospace and defence consortium. The company was created in 2000 through the merger of French Aerospatiale-Matra, German DASA and Spanish Construcciones Aeronautics CASA.
Airbus Group has a total of 170 locations worldwide, with several locations in Belgium, Germany, France, Spain, the United Kingdom, and the Netherlands. The locations in the Netherlands are in Amsterdam and Leiden, where the headquarters of Airbus Group is located.
The three divisions of Airbus Group
The Airbus division is the largest division of the company, responsible for two-thirds of the revenue. This division delivers passenger planes to airlines.
The Airbus Helicopters division produces helicopters for military and civilian use.
The Airbus Defence and Space division produces military aircraft and contributes to space programs, for example by delivering satellites. Defence contracts account for approximately 15% of the company's revenue.
The history of Airbus
The European governments maintained three times as many defense companies as the United States, while their budget was only half that of the United States. There was a risk that large American companies would acquire smaller European companies, which was why a merger was announced in 1999.
Them erger resulted in the formation of the company European Aeronautic Defence and Space Company N.V. (EADS). The company was formed under Dutch law with a headquarters in the Netherlands. Headquarters were also established in the countries of the three merger partners DASA, Aerospatiale-Matra, and Construcciones Aeronautics (CASA). These headquarters were located in Munich, Paris, and Madrid.
After the merger, the company was the world's largest producer of helicopters, rockets, and launch vehicles. The company was also one of the largest arms producers and the third-largest aircraft manufacturer.
In 1999, the newly merged companies suffered a combined loss of 900 million euros. However, the merger of the three companies was expected to generate additional income in the near future. The first profits were generated in 2001, partly due to the record number of aircraft sold by Airbus.
560 planes delivered in 2020 despite COVID-19
Despite the COVID-19 pandemic, aircraft manufacturer Airbus delivered 560 planes to customers in 2020. That is more than 300 fewer aircraft than in 2019. However, with the sale of 560 aircraft, Airbus did achieve its internal target. With this number of delivered aircraft, Airbus remained far ahead of its American competitor Boeing, which announced in November 2020 that it had only delivered 118 new aircraft.
After the pandemic, people fly more often again. As a result, airlines order new aircraft again.
Is it wise to invest in Airbus stocks?
An investment in Airbus shares can be profitable depending on the economic situation. When the aviation industry performs well, Airbus stocks usually perform well. Therefore, keep a close eye on the economic situation when you want to invest in Airbus stocks. When many new orders come in, Airbus can achieve better results.
The biggest competitor of Airbus is Boeing: these two giants always compete for market share in civil aviation. Airbus is able to compete in this market. This is not always the case in the military sector: for example, the A400 was a failure in 2016. However, future results in civilian aviation could compensate for these disappointing results.
In comparison with its competitor Boeing, Airbus may have a better position. The reputation of Boeing took a big hit due to technical problems. This may allow Airbus to win the competition in the future, which could be a good reason to buy Airbus shares.
Always research whether Airbus shares fit within your investment portfolio. Determine your own risk tolerance and practice risk diviversification.
Author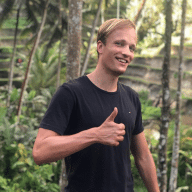 About
When I was 16, I secretly bought my first stock. Since that 'proud moment' I have been managing trading.info for over 10 years. It is my goal to educate people about financial freedom. After my studies business administration and psychology, I decided to put all my time in developing this website. Since I love to travel, I work from all over the world. Click here to read more about trading.info! Don't hesitate to leave a comment under this article.