How to buy Intel shares?
Intel Corporation is a large American technology company. The company's headquarters are located in Santa Clara, California. Intel is, based on sales, the largest manufacturer of semiconductor chips in the world. Moreover, the company is the inventor of the x86 series of microprocessors found in many computers. A well-timed investment in Intel can therefore work out well. But how can you buy Intel shares? And what should you pay attention to?
Do you want to buy Intel shares? You can directly trade in Intel stocks with one of these reliable brokers:

| Brokers | Benefits | Register |
| --- | --- | --- |
How to actively invest in Intel?
There is a lot of competition in the market for chips: for example, the competitor AMD seems to be ahead with the production of 7-nanometer chips. When competitors release new, better products, this can negatively affect intel's share price. As an active trader, you can respond to this by taking a short position. With a short position, you earn money when the share price drops.
A good party where you can take advantage of all the price movements in the share Intel is Plus500. At Plus500 you can speculate by using CFDs. You can then use a leverage, which will greatly increase both your potential profit and your potential losses. At Plus500, you can open a free demo account right away that allows you to test the possibilities for free. Use the button below to open an account:
What is Intel's current stock price?
Are you curious about the stock price of the Intel stock? In the graph below you can see how the stock has developed in the past period. You can also use the buttons to open a CFD position on the share.
What do you want to know about Intel stocks?
There are several arguments in favour of investing in Intel shares. A good reason to invest in Intel is the fact that Intel is still the market leader in semiconductor manufacturing. They succeeded in doing so by building a loyal customer base and by introducing new technologies. The market is extremely competitive, but in recent years Intel has managed to maintain their strong position.
The company's dividend policy is likewise a good reason to buy shares. The company pays out a dividend yield of a few percent. As a result, an investment in Intel can work out well for investors with a long-term vision who want to build a good income too.
Moreover, Intel seems to handle crisis situations well. The company realizes that they can't be stay behind. To catch up, the company has decided to invest in new production factories. When you invest in the company, it is important to keep an eye on whether Intel can close the gap.
What are the risks of investing in Intel?
Of course, an investment in Intel's share is not without risks. A first risk is long-standing economic problems. When companies run out of money for investments, sales can slow down. The company will underperform, and its share price will fall.
The company also operates in a highly competitive environment. AMD is a formidable competitor and Nvidia and Qualcomm are also introducing new products. This could cause Intel to lose market share. This happened, for example, when Apple indicated that they want to develop their chips from now on. Take a good look at Intel's market share before you buy the shares.
The company also had issues with products. In 2018, for example, two security vulnerabilities came to light under the name Meltdown. This problem makes it possible for malicious parties to access a computer's operating system. As an active trader, you can, of course, respond to this kind of news by taking a short position.
Investing in Intel: the 3 steps
Before you can invest in Intel stocks, you need to go through a few steps. In this part of the article, we will look at the steps you need to take to buy Intel shares.
Step 1: Choose a reliable party
To buy shares you need a broker. It is important to select a reliable party where you do not spend too much money on transaction fees. Of course, we at trading.info will be happy to help you find a good party. By pressing the button below, you can directly compare the different brokers where you can buy Intel shares:
Step 2: Set a strategy
After you open an account with a broker, you need to create a strategy. First, study the market and the competition. Determine what Intel's plans are and decide if it is smart to buy stocks now. If this is the case, you should also consider at what prices you want to buy the stock. In addition, you can also protect the trading position by automatically taking your loss at a certain stop loss value.
Step 3: Place an order
When you are sure you want to buy Intel shares, you will need to place an order. You can choose to open the position directly at the current market price. With a limit order, you can make sure that you do not buy the stock until a certain value is reached. Likewise, you must decide how many stocks you want to buy.
After you open the position, it is advisable to evaluate your investment position regularly. That way, you can be sure that the investment still fits within your portfolio. We wish you the best of luck with your investment in Intel!
The company's foundation
The company was founded in 1968. The two founders were the two semiconductor pioneers Robert Noyce and Gordon Moore. Andrew Groove was the third employee and oversaw the company. He served as chief executive for 11 years before becoming chairman of the Supervisory Board.
How did the founders come up with the name Intel for their company? The name Intel was created by merging the words INTegrated and Electronics. Intel is short for that amalgamation. There is another reason why the name is appropriate: Intel is the name for 'intelligence information'.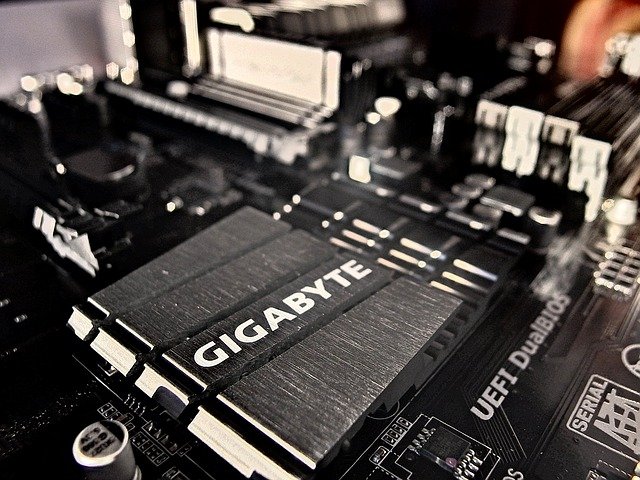 The company's activities
The company started by developing memories for computers. As for the SRAM and DRAM memory chips, Intel was an early developer. Later, Intel switched to producing microprocessors. Intel manufactured the 8066/8088 microprocessor. IBM used this processor in its first personal computer in 1981.
In the 1990s, Intel invested heavily in newly designed microprocessors. These microprocessors promoted the rapid growth of the computer industry. Intel was the leading provider of microprocessors for PCs in the 1990s.
Today, Intel provides the microprocessors for the computers of well-known manufacturers such as Apple, Dell, HP, and Lenovo. Intel also makes network interface controllers, integrated circuits, motherboard chipsets, embedded processors, and graphics chips.
McAfee acquisition
Intel completed the acquisition of McAfee security company in 2010. McAfee's security technology was added to its microprocessors and chipsets. This was done to better compete with smartphones and other mobile devices. The supervisory board did, however, set a condition for the acquisition of McAfee: hardware platforms had to remain accessible to other security vendors. $7.68 billion was paid for this acquisition. After the acquisition, Intel had approximately 60,000 employees. Of these employees,12,000 were software engineers.
McAfee was not the only company to be acquired by Intel. From 2009 to 2019, Intel acquired no less than 27 companies. When you are going to invest in Intel, it is smart to study these kinds of acquisitions. Do you think a new acquisition could positively affect the company's results? Then it may be smart to buy Intel shares.
Intel processors security breach
In 2019, Dutch researchers discovered major errors in the Intel chips. A leak in Intel processors from 2008 made millions of computers unsafe. This allowed malicious parties to access passwords on computers, laptops, and servers by using Intel chips.
As an active stock trader, it is smart to keep an eye on situations like this. Bad news can put pressure on the stock price. You can then take a short position. With a short position you achieve a positive result in the face of a falling share price.
Author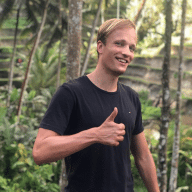 About
When I was 16, I secretly bought my first stock. Since that 'proud moment' I have been managing trading.info for over 10 years. It is my goal to educate people about financial freedom. After my studies business administration and psychology, I decided to put all my time in developing this website. Since I love to travel, I work from all over the world. Click here to read more about trading.info! Don't hesitate to leave a comment under this article.