How to buy Herbalife shares (2023) – invest in Herbalife
Herbalife is a well-known MLM or multi-level marketing company. Customers of Herbalife can recruit new customers and then receive a commission on the products they sell. This business model may not always be as successful for the users themselves, but it does generate a lot of money for the company. In this article, you can read about how you can take advantage of Herbalife's success by buying shares! You can also check the current stock price of Herbalife here.
Despite the many scandals, Herbalife continues to deliver good results. New, modern sales models fit perfectly in a time when people are increasingly try to control their lives. In the overview below, you can see directly which brokers you can use to buy Herbalife shares:
| Brokers | Benefits | Register |
| --- | --- | --- |
| | Buy Herbalife without commissions. Your capital is at risk. Other fees may apply. | |
| | Speculate with CFD's on increasing & decreasing prices of Herbalife! 82% of retail CFD accounts lose money. | |
| | Benefit from low fees, an innovative platform & high security! | |
| | Speculate on price increases and decreases of Herbalife with a free demo! | |
What is the stock price of Herbalife?
Are you curious about the performance of the Herbalife stock? In the graph below, you can see how the stock has performed over the past period. You can use the buttons to open a position on the stock if desired.
Company data of Herbalife
Below you can find the key company data of Herbalife.
Before deciding whether to buy or sell Herbalife, it is important to analyse the stock thoroughly. In the overview below, you can see how Herbalife has developed over the past period.
Stock prices of Herbalife over the last 5 days
In the table below, you can see the stock prices of Herbalife for the last 5 days:
What does the Herbalife stock price do in 2023?
Are you curious about what analysts think Herbalife will do in 2023 and the following years? We have combined the forecasts of analysts using data from Alpha Vantage. Keep in mind that this figure is only a prediction of Herbalife's stock price movement and does not have to come true.
Why could it be interesting to invest in Herbalife stocks?
Strong brand: Herbalife is globally known for its products that can assist with weight loss. This recognition makes consumers more likely to choose Herbalife's products over those of a competitor.
Global presence: Herbalife operates in more than 90 countries and has the potential for further growth in emerging economies.
Direct sales: As Herbalife sells a significant portion of its products directly, it has a great influence on its costs and margins.
Dividend: Herbalife pays out an annual (low) dividend percentage. This makes an investment in Herbalife captivating for investors who want to build an income.
Regulation: Herbalife is under scrutiny and may face fines in the future.
Competition: Herbalife faces competition from other companies that offer food and weight loss products.
Safety: Herbalife's products have received criticism for not being entirely safe. Such reports can damage the company's reputation and make it more challenging to attract new customers.
Leverage: Due to Herbalife's significant use of debt, it is vulnerable to poor performance.
What are the main competitors of Herbalife?
Amway
Avon
Mary Kay
Nu Skin
Shaklee
Step 1: First, compare stockbrokers and open an account with a reliable provider.
Step 2: Research Herbalife and assess whether the company still holds a strong position.
Step 3: Deposit sufficient funds into your investment account to buy Herbalife shares.
Step 4: Select the Herbalife stock within the trading platform and enter the amount you wish to invest.
Step 5: Click "buy" to purchase Herbalife shares immediately.
About the company Herbalife
Mark Hughes founded Herbalife in 1980. Hughes, who was 19 years old at the time, had a mother addicted to weight loss pills. She accidentally overdosed on the pills and passed away. As a result, he wanted to find a way to help people effectively and safely lose weight. Thanks to Herbalife products, people can safely reduce their weight. Herbalife's headquarters is located in Los Angeles, California.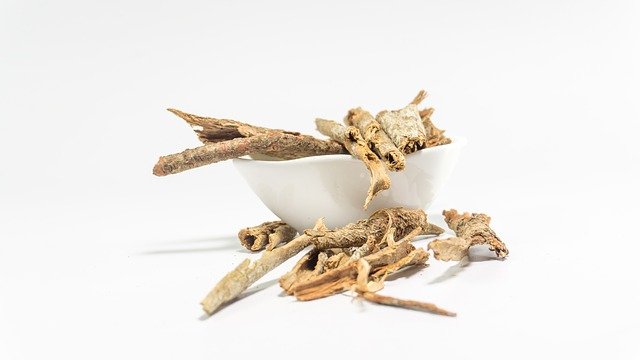 Herbalife Products
The company Herbalife Nutrition sells nutritional products. The areas it focuses on are weight loss, skincare, body care, sports, and breakfast. Some products they sell include protein shakes, protein bars, tea, aloe, and vitamins. The company's first product was the soy-based meal replacement shake Formula 1.
The emphasis in the company's products is on herbs and other natural ingredients. A scientific advisory board established by the company ensures the quality of the products. The company has its own Cellular and Molecular Nutrition Laboratory at the University of Los Angeles.
Herbalife Factories
The company has five manufacturing plants in the US and China. Additionally, products are manufactured by external partner production companies. In China, there has been a botanical extraction facility in Changsha since 2013. This facility produces the botanical extracts, such as chamomile, guarana, broccoli, and blueberry, used in many of Herbalife's products.
Sales of the products
Herbalife sells its products through multi-level marketing, which means their products are sold through direct sales. Additionally, Herbalife earns money by selling its products to distributors. A network of approximately 2.7 million independent distributors distributes their products in over 90 countries.
Via websites and advertisements in major newspapers, new members are recruited. Someone who already sells Herbalife products is encouraged to recruit new sellers. The new member buys the products from them, and the existing member receives a commission.
New members can also recruit new members themselves. Both the new member and the original seller then receive a commission. They are rewarded for both their sales and the sales of members in their downline.
Multiple accusations of pyramid selling
Herbalife has been accused multiple times of running a pyramid scheme. The Belgian consumer organization Test-Aankoop filed a lawsuit against the company for illegal pyramid selling. They argued that every employee of the company could primarily earn money by recruiting new members, which created a closed sales circuit. After being initially ruled in favour by the court, the verdict was overturned on appeal.
American investor Bill Ackman also characterized the company's sales method as a pyramid scheme. Following his remarks in 2015, the company's stock value declined. Ackman, who shorted Herbalife's stocks for one billion dollars, had a personal interest in making those remarks. The FBI investigated whether Ackman deliberately manipulated the company's stock price.
The U.S. Federal Trade Commission and the state of Illinois investigated Herbalife's practices in 2014. This investigation did not come without consequences. In 2016, the company decided to change its business model in the U.S. Additionally, they paid a settlement of 200 million dollars.
Herbalife's business model sometimes borders on fraud. This is a risk that investors should be aware of. Therefore, it is important to closely monitor the regulations surrounding MLM marketing before buying Herbalife shares.
It is impossible to objectively determine whether you should buy Herbalife shares. The choice of which stocks suit you as an investor is ultimately personal. Therefore, thoroughly research whether Herbalife shares align with your investment strategy.
It is also essential to investigate Herbalife itself. Compare Herbalife, for example, with its competitors and research the popularity of the company's latest products. This allows you to predict the company's potential for the future.
Author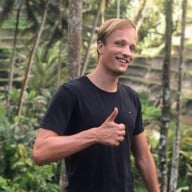 About
When I was 16, I secretly bought my first stock. Since that 'proud moment' I have been managing trading.info for over 10 years. It is my goal to educate people about financial freedom. After my studies business administration and psychology, I decided to put all my time in developing this website. Since I love to travel, I work from all over the world. Click <a href="/about-us/">here</a> to read more about trading.info! Don't hesitate to leave a comment under this article.