How to buy Alpha Pro Tech shares?
Alpha Pro Tech or APT is an antifragile stock. This means that not only does the business benefit from chaos, but it also actually needs chaos to thrive. Alpha Pro Tech is a company that, among other things, produces face masks. The company performs above average in times of virus outbreaks. But where can you buy Alpha Pro Tech stocks and what should you pay attention to when you want to invest in Alpa Pro Tech shares?
Where to buy Alpha Pro Tech stocks?
Do you want to buy Alpha Tech Pro shares? You can directly trade in Alpha Tech Pro stocks with one of these reliable brokers:

| Brokers | Benefits | Register |
| --- | --- | --- |
| | Buy Alpha Tec Pro without commissions. Your capital is at risk. Other fees may apply. | |
| | Speculate with CFD's on increasing & decreasing prices of Alpha Tec Pro! 82% of retail CFD accounts lose money. | |
| | Benefit from low fees, an innovative platform & high security! | |
| | Speculate on price increases and decreases of Alpha Tec Pro with a free demo! | |
Is it wise to invest in Alpha Pro Tech?
It is only wise to invest in Alpha Pro Tech over the long term when there is a clear reason for it. During the corona pandemic, you saw that the stock price rose more than 500%: Investors see it as a good way to respond to a health crisis.
When the story changes, stock exchange rates can change quickly as well. When corona slowly disappears, you see that the price of the share also falls again. It is therefore smart to actively trade in Alpa Pro Tech shares: that way you can profit from the rising and falling price movements.
Are you considering a long-term investment? Then it is better to wait until the next crisis and buy in time.
Alpha Pro Tech and  the Corona Crisis
Alpha Pro Tech is a company that produces masks and protective clothing. It is therefore not surprising that the company does especially well during a health crisis. For example, during the Ebola outbreak in 2014, the share price saw a sharp jump.
During the corona crisis, the company also made great leaps and a remarkably high price was reached. But is this legitimate? In fact, the demand for the N-95 Particulate Respirator face masks they produce has skyrocketed. The company wants to deliver these masks worldwide and can generate a lot of profit doing so
The masks are interesting in so far that they meet the requirements of both the CDC (Center for Disease Control and Prevention) and NIOSH (Netional Institute for Occupational Safety and Health). The mask is good at filtering particles from the air: more than 95% of all particles are kept out. This naturally reduces the chance of contamination.
The mask is known for its comfort: there is enough space between mouth and nose, so that the wearer does not become short of breath. Especially if the Corona Crisis outbreak continues, the share price could continue to rise sharply. It may then be attractive to invest in Alpha Pro Tech shares.
Author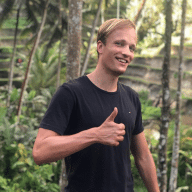 About
When I was 16, I secretly bought my first stock. Since that 'proud moment' I have been managing trading.info for over 10 years. It is my goal to educate people about financial freedom. After my studies business administration and psychology, I decided to put all my time in developing this website. Since I love to travel, I work from all over the world. Click here to read more about trading.info! Don't hesitate to leave a comment under this article.