How to buy Frontier Communications Corporations shares?
Frontier Communications Corporation is a well-known American company that offers telephone and Internet services to Americans. Do you want to invest in Frontier? Then you've come to the right place! Find out immediately at which brokers you can buy the Frontier Communications Corporation stocks and view the current stock price.
Where can you buy Frontier Communications stocks?
Do you want to buy Frontier Communications shares? You can directly trade in Frontier Communications stocks with one of these reliable brokers:

| Brokers | Benefits | Register |
| --- | --- | --- |
| | Buy Frontier Communications without commissions. Your capital is at risk. Other fees may apply. | |
| | Speculate with CFD's on increasing & decreasing prices of Frontier Communications! 82% of retail CFD accounts lose money. | |
| | Benefit from low fees, an innovative platform & high security! | |
| | Speculate on price increases and decreases of Frontier Communications with a free demo! | |
Actively investing in a stock like Frontier Communications Corporation can be very interesting. Not so long ago, the share was worth more than 100 dollars. At the time of writing, the price has dropped to 40 dollar cents. In any case, I hope you didn't buy any shares when the company was still worth that much.
By actively trading you can achieve good results with such movements. After all, you can also open a short position. By opening a short position, you can speculate on falling prices and you will achieve a positive result, especially in bad economic times. You can actively trade in Frontier by using CFDs. A good party to trade CFDs is Plus500. You can try the possibilities at this broker for free with a demo:
Is it wise to invest in Frontier Communications?
In 2016, Frontier CEO Daniel McCarthy closed a $10 billion deal to buy Verizon's cable company. This doubled the number of customers for the company: unfortunately, interest in paid television is declining with the rise of, for example, Netflix. As a result, many of those customers disappeared and the savings from economies of scale did not stand out against this loss.
In the future, the number of customers is likely to decrease further. A new investment in Frontier Communications stocks is therefore not advisable. As an active trader, however, you can still benefit from share price fluctuations.
About Frontier Communications Corporations
Frontier Communications Corporation is an American company. The company provides Internet and telephone services to private and business customers. In this way, the company keeps people connected to what is most important to them. Frontier Communications Corporation employees work every day in 29 states to innovate, collaborate and deliver to customers. Founded in 1935, Frontier is a Fortune 500 company.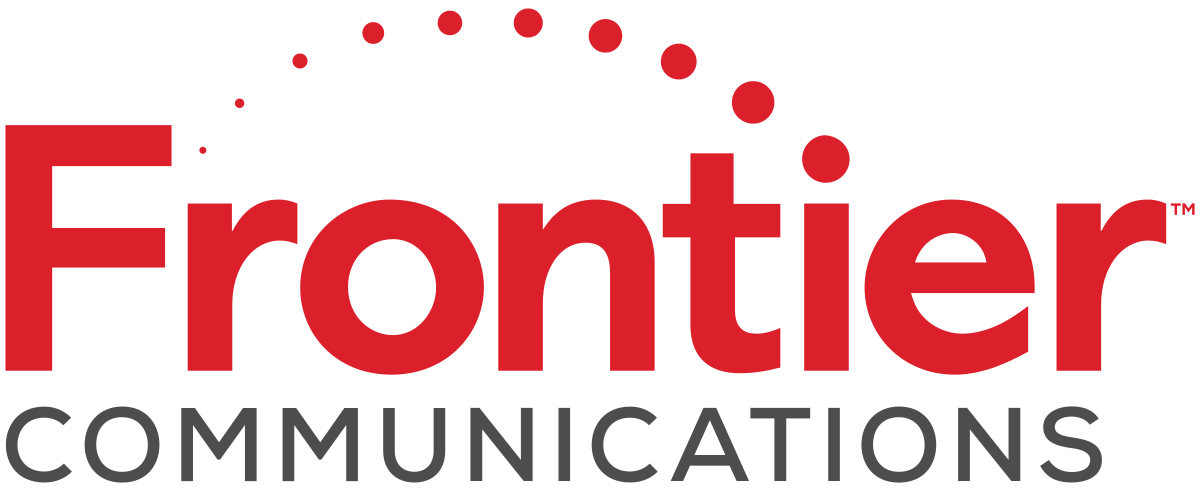 What does Frontier have to offer?
Frontier does not only offer local and long-distance telephone lines. The company also offers broadband internet, digital television and computer support to residential and business customers in 29 states of the United States. As an internet provider, the company ranks eighth in the US. The number of customers is 3,735,000. As a pay television provider, the company ranks eleventh. The company has 838,000 customers.
Establishment and expansion of Frontier
The company was founded in 1935. The name of the company at that time was Citizens Utility Companies. The company was located in Minneapolis. After the Second World War an investor from New York was interested in the company. From the fifties until the seventies the company continued to expand.
Many new telephone lines in the nineties
In the 1990s the company Citizens Utilities grew rapidly. Many telephone lines were acquired. For example, 190,000 telephone lines were acquired in the States of Idaho, Tennessee, West Virginia and Utah. In 1994, the company acquired 270,000 phone lines in New York and 38,000 phone lines in Arizona. In the following years, telephone lines were acquired in various locations until 2000. In this way, the company continued to grow. The company also grew with the acquisition of Ogden Phone in 1997.
Change of name
Citizens Utility Company, the name of the company when it was founded in 1935, was changed to Citizens Communications Company in May 2000. As of August 1, 2008, the name of the company is Frontier Communications Company.
How did the company get the name Frontier? Through the acquisition of the company Global Crossing in 2001. This company had acquired the name in 1999. Then the company bought the Frontier Company.
Acquisition of Verizon Communications
In 2009, Frontier Communications announced the acquisition of Verizon Communications. This is a company with 4.8 million fixed lines to individuals and small businesses. The purchase price paid for this acquisition was $8.6 billion. Not only fixed lines were acquired in this acquisition. Frontier also acquired the fibre optic cable network built by Verizon in Fort Wayne, among others.
Did Frontier make the right choice?
The fact is that the telephone line is being used less and less does not help the company. Customers want high-quality cable internet, so no internet over the telephone line. Stock market analysts have been wondering if Frontier made the right choice many years ago. The number of customers with a fixed telephone line will continue to decline every quarter after the acquisition of Verizon. The takeover did Frontier no good. The dividend had to be cancelled and the shares were split. That split was necessary to prevent removal from the Nasdaq.
Do you think this acquisition can still contribute to the results of Frontier Communications Corporation in the future? Then it might be wise to buy the shares. In my opinion, it is better to stay clear from the stock.
Author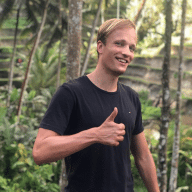 About
When I was 16, I secretly bought my first stock. Since that 'proud moment' I have been managing trading.info for over 10 years. It is my goal to educate people about financial freedom. After my studies business administration and psychology, I decided to put all my time in developing this website. Since I love to travel, I work from all over the world. Click here to read more about trading.info! Don't hesitate to leave a comment under this article.