How to buy Tinder shares?
Nowadays everyone knows what Tinder is: a dating app where people can make a selection by swiping left or right. If two people both like the other than this is a match, and you can get in touch with each other. The fact that everyone knows Tinder is special for a dating app: it shows how popular Tinder is.
You can take advantage of this popularity by investing in Tinder. The company behind the app, Match Group, has been listed on the NASDAQ stock exchange since the end of 2015. In this article we will discuss how you can invest in Tinder by buying Match Group stocks.
Where can you buy Tinder Match Group stocks?
Do you want to buy Tinder shares? You can directly trade in Tinder stocks with one of these reliable brokers:

| Brokers | Benefits | Register |
| --- | --- | --- |
If you want to actively invest in the price of Tinder, you must trade CFD stocks in Match Group. The price of this company fluctuates regularly: for example, when a competitive application does better, you will see that people are quickly inclined to switch.
You can respond to these kinds of trends by opening investment positions on both rising and falling stock prices. Plus500 CFDs allow you to trade Tinder Match Group shares at short notice. Use the button below to try out the possibilities with a demo without any risk:
What is the current stock price of Tinder Match Group?
Are you curious how Tinder performs? Take a look at Match Group's current CFD share price below and use the buttons to directly open an investment position:
Your capital is at risk. Other fees apply. For more information, visit etoro.com/trading/fees.
Company details of Tinder
In the overview below, you see the most important company details of Tinder:
Analysis of Tinder
Before you decide whether you want to buy or sell Tinder, it is important to analyse the stock. In the overview, you see how Tinder developed in the last period.
Stock prices of the last 5 days
In the table, you can see the latest stock prices of Tinder in the last 5 days:
What will the stock price of Tinder do in 2023?
Are you curious what analyst believe that Tinder will do in 2023 and the years to come? With the help of the date of Alpha Vantage we combined the predictions of analysts. Please remember that these predictions are uncertain. Therefore, always conduct your research!
Is it wise to invest in Match Group?
An investment in Match Group can certainly be interesting. At Tinder alone more than 1.6 billion matches are made every day. The company Match Group knows how to make more and more profit with the dating applications by offering all kinds of premium services. People are willing to spend quite a bit of money to find the love of their lives.
The biggest threat to the success of Tinder and the Match Group stocks are competing applications. Tinder's success depends on the number of active users: if too many people switch, the application becomes unattractive to users.
Tinder and the Match Group are cleverly responding to this: they have acquired a majority stake in Hinge, which means they also benefit from the income from this application. Funnily enough, Hinge was set up as an anti-Tinder application.
The market for many online services is still growing and online dating is probably no exception. By buying Match Group Tinder stocks you are responding nicely to this trend. Of course, it is important to time the moment you invest in Match Group stocks well: the price of this share can also drop in the meantime.
About the company Match Group
The company behind Tinder is Match Group Inc. They are also the owner and creator of OkCupid and Match.com. With investments in this company you focus on the online dating market. Tinder is the largest part of the company and will therefore have the most influence on the value of the share. The latest turnover and profit figures that have been announced were very positive.
Worldwide there are 57 million active users on the app. These users can use the app for free, but can also take out a subscription to activate extra functionalities. The price for a subscription can be $1.99 to $19 per month.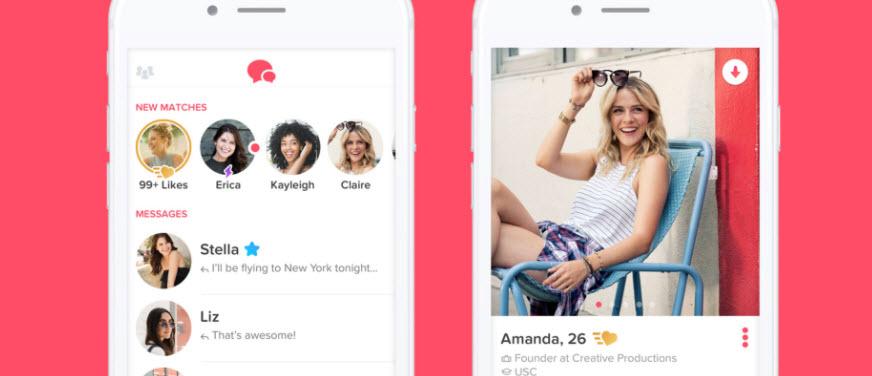 Development since IPO
The turnover and profit figures are even more impressive when you know that the company has only been in existence since September 2012. It was only in the fourth quarter of 2015 that the company went public. At the IPO the stock was traded on the first day for a price of 15.20 euros.
After the introduction of the Tinder stock on the stock exchange, the value of the share first dropped a lot. In the end, investors must have thought that the new low price was worth investing in the longer term. As a result, the price has risen steadily in recent years.
Possibilities CFDs in Tinder
For trading Tinder stocks you can also take out a CFD (contract for difference). This can be an interesting option because the stock price fluctuates regularly. This rapid rise and fall of the share offers opportunities for investors. Of course, you have to be able to reasonably predict what causes the share to rise or fall.
Online dating is a market in which a lot can happen. One benefit you can take advantage of is that this news will not always be immediately picked up by financial magazines. For example, you can get the news that a new trend is going on and people have started to use an app other than Tinder. Such a change could make the stock price of Tinder stocks go down.
Author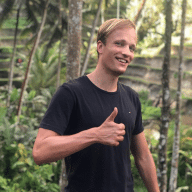 About
When I was 16, I secretly bought my first stock. Since that 'proud moment' I have been managing trading.info for over 10 years. It is my goal to educate people about financial freedom. After my studies business administration and psychology, I decided to put all my time in developing this website. Since I love to travel, I work from all over the world. Click here to read more about trading.info! Don't hesitate to leave a comment under this article.