How to buy Tinder shares (2023)? – invest in Tinder
Everyone knows what Tinder is nowadays: a dating app where people can make a selection by swiping left or right. If two people indicate that they like each other, it's a match, and they can get in touch with each other. The fact that everyone knows Tinder is quite remarkable for a dating app: it shows how popular Tinder is.
You can take advantage of this popularity by investing in Tinder sares. The company behind the app, Match Group, has been listed on the NASDAQ exchange since the end of 2015. In this article, we will discuss how to invest in Tinder by buying Match Group shares.
How to buy Tinder Match Group stocks?
Online dating is becoming increasingly popular and people will continue to search for partners in the future. Moreover, Match Group is also the owner of the popular OKCupid and Match.com, which are dating apps that cater to different markets.
If you have confidence in the future of Match Group, it may be wise to buy the shares. In the overview below, you can see which brokers offer the possibility to invest in Tinder Match Group stocks:
| Brokers | Benefits | Register |
| --- | --- | --- |
| | Buy Tinder without commissions. Your capital is at risk. Other fees may apply. | |
| | Speculate with CFD's on increasing & decreasing prices of Tinder! 82% of retail CFD accounts lose money. | |
| | Benefit from low fees, an innovative platform & high security! | |
| | Speculate on price increases and decreases of Tinder with a free demo! | |
What is the current stock price of Tinder Match Group?
Curious about how Tinder performs? Below, you can see the current stock price of Match Group and you can use the buttons to open a trading position directly:
Company data of Tinder
Below, you can see the most important company data of Tinder.
Analysis of Tinder stocks
Before deciding whether to buy or sell Tinder shares, it is essential to analyze the stock properly. In the overview below, you can see how Tinder performed over the past period.
Stock prices of Tinder of the last 5 days
In the table below, you can see the stock prices of Tinder of the last 5 days:
What will the Tinder stock price do in 2023?
Curious about what analysts think Tinder will do in 2023 and the following years? We have combined the predictions of analysts using data from Alpha Vantage. Remember that this number is just a prediction of the price development of Tinder and that this prediction does not have to come true.
Large number of users: with more than 100 million active users per month, Tinder is a potentially interesting investment.
User engagement: Tinder users are very active, which makes the platform appealing for advertisers.
Revenue: Tinder makes money from advertisements and by selling additional services. This allows Tinder to build a steady, recurring source of income.
Strong brand: Tinder is the world's most well-known dating application, which could make it an captivating investment.
Innovation: Tinder is constantly working on its algorithm to make the best matches possible.
The risks of investing in Tinder stocks
User dependency: when users switch to a new dating application, the company's profitability can decline significantly.
Dependent on members: Tinder generates the majority of its profits from paying members. When users stop paying, profitability comes under pressure.
Safety: in Colombia, a man was recently murdered after going on a date through the application. Concerns about the safety of the application can put pressure on the stock price.
Regulations: when governments impose stricter regulations or ban the application, it can be difficult for Tinder to continue growing.
What are the competitors of Tinder?
Bumble
Hinge
OkCupid
com
Plenty of Fish
Study the stock: first research whether it is wise to buy Tinder shares NOW.
Select a broker: then open an account with a reliable stockbroker.
Activate your investment account: go through the steps to activate your stock account & deposit sufficient funds.
Select the Tinder share: then select the Tinder share to open an investment.
Buy Tinder shares: enter the amount you want to invest in Tinder stocks and press buy to invest immediately.
About Match Group
The company behind Tinder is Match Group Inc. Match Group also owns OkCupid and Match.com. By investing in this company, you focus on the online dating market. Tinder is the largest part of the company and will therefore have the most influence on the value of the stock.
There are 100 million active users on the app worldwide. These users can use the app for free, but can also subscribe to activate additional functionalities.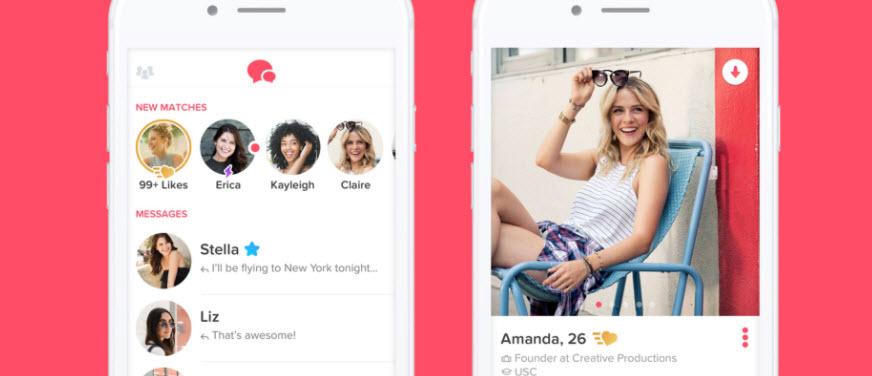 Development since IPO
The revenue and profit figures are even more impressive when you consider that the company only existed since September 2012. It wasn't until the fourth quarter of 2015 that the company behind Tinder went public. The stock was traded on the first day for a price of €15,20.
Is it wise to invest in Match Group stocks?
An investment in Match Group can certainly be interesting. On Tinder alone, over 1.6 billion matches are made every day. Match Group is increasingly making a profit with its dating applications by offering various premium services. People are willing to spend quite a bit of money to find the love of their life.
The biggest threat to the success of Tinder and Match Group shares are competing applications. The success of Tinder depends, of course, on the number of active users: if too many people switch to other applications, the application becomes unattractive to users.
Tinder and Match Group keep an eye on the popularity of new dating apps and acquired a majority stake in Hinge, thus also benefiting from the revenue generated by this application. Interestingly, Hinge was set up as an anti-Tinder application.
The market for many online services is still growing, and online dating is likely no exception. By buying Match Group Tinder shares, you are tapping into this trend. However, it is important to time your investment in Match Group shares correctly: the price of this stock will also fluctuate.
Author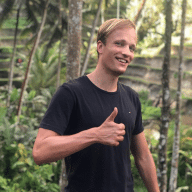 About
When I was 16, I secretly bought my first stock. Since that 'proud moment' I have been managing trading.info for over 10 years. It is my goal to educate people about financial freedom. After my studies business administration and psychology, I decided to put all my time in developing this website. Since I love to travel, I work from all over the world. Click here to read more about trading.info! Don't hesitate to leave a comment under this article.