How to buy Carnival shares (2023) – invest in Carnival stocks
Carnival is a well-known cruise company with famous brands like Princess Cruises and AIDA Cruises. Are you considering buying Carnival shares? In this article, we will discuss how to invest in Carnival shares. You can also find the latest stock price of Carnival on this page.
If you have confidence in the future of cruises, it may be interesting to invest in Carnival by buying stocks. One advantage of buying Carnival shares is that global prosperity is increasing, which allows more people to afford a luxury cruise. You can buy Carnival stocks with one of these reliable brokers:
| Brokers | Benefits | Register |
| --- | --- | --- |
| | Buy carnival without commissions. Your capital is at risk. Other fees may apply. | |
| | Speculate with CFD's on increasing & decreasing prices of carnival! 82% of retail CFD accounts lose money. | |
| | Benefit from low fees, an innovative platform & high security! | |
| | Speculate on price increases and decreases of carnival with a free demo! | |
What is the current stock price of Carnival?
Are you curious about how the stock price of Carnival develops? In the graph below, you can see at what price you can buy and sell the shares:
Company information of Carnival
Below you can find the key company information of Carnival.
Analysis of Carnival stocks
Before deciding whether to buy or sell Carnival shares, it is important to analyse the stock thoroughly. In the overview below, you can see how Carnival has performed over the past period.
Stock prices of Carnival over the last 5 days
In the table below, you can see the stock prices of Carnival for the last 5 days:
What does the Carnival stock price do in 2023?
Are you curious about what analysts think Carnival will do in 2023 and the following years? We have combined the forecasts of analysts using data from Alpha Vantage. Remember that this figure is only a prediction of the Carnival stock's price movement and it may not be accurate.
Strong brand: As Carnival is a strong brand, the company is less vulnerable to economic problems.
Diversification: Carnival owns multiple cruise brands, each targeting a different market segment. This diversification protects the company during economically uncertain times.
Wide range of destinations: Carnival has established a strong market position with a large fleet of ships. This allows Carnival to be less dependent on the economic and political situation within a specific region.
What are the risks of investing in Carnival stocks?
Dependent on tourism: Carnival's profitability is entirely dependent on tourism. When people travel less, the company's profitability is directly affected.
Competition: Carnival faces fierce competition from companies like the Royal Caribbean Group and Norwegian Cruise Line.
Consumer preferences: Sustainability is becoming increasingly important. If tourists switch to other ways of vacationing, Carnival's profitability may be at risk.
Who are the biggest competitors of Carnival?
Royal Caribbean Group
MSC Cruises
Step 2: Take the time to fully activate your investment account.
Step 3: Deposit money through your bank account or credit card.
Step 4: Select the Carnival stock and enter the amount you want to invest.
Step 5: Click "buy" to purchase Carnival shares immediately.
About Carnival Corporation
The international cruise company Carnival Corporation & plc operates cruise ships. With a market share of 45%, it is the largest cruise line in the world.
Not all ships are owned by the cruise company; Carnival also operates through lease contracts. Carnival's headquarters are located in Miami (USA) and London (UK).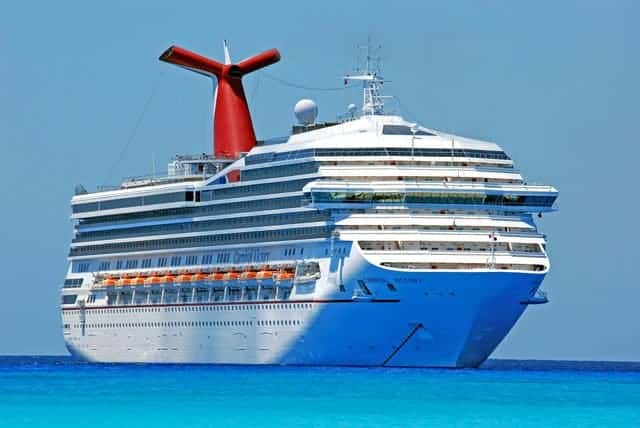 Company History
Ted Arison founded the company in 1972 under the name Carnival Cruise Lines. It quickly became one of the most popular cruise companies in the world. Carnival further expanded by acquiring other cruise companies.
In 1989, Carnival acquired Holland America Line. In 1992, Carnival also acquired Seabourn Cruise Lines. After this, in 1993, the name of the cruise company was changed to Carnival Corporation.
Carnival Corporation & plc now manages brands such as Princess Cruises, AIDA Cruises, and P&O Cruises.
Before buying Carnival shares, it is wise to examine which brands the company acquires. Research how the different brands perform to determine whether it is a good idea to buy Carnival stocks.
The company goes public
In 1987, Carnival went public by issuing 20% of its shares. The capital raised allowed the company to finance new acquisitions.
Carnival's shares are listed on the London Stock Exchange and the New York Stock Exchange. The shares are traded on both exchanges under the ticker symbol CCL.
Whether it is wise to buy Carnival shares is ultimately a personal choice. People worldwide spend more money on vacations, which can make an investment in Carnival stocks interesting.
At the same time, there is an increasing focus on environmental issues, and a holiday on a cruise ship is environmentally unfriendly. Therefore, it is questionable whether an investment in Carnival shares is a wise move in the future.
Ultimately, it is advisable to compare Carnival with other companies that offer cruises. This way, you can determine whether it is a wise decision to buy Carnival stocks.
Author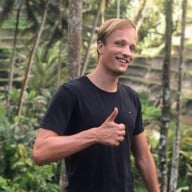 About
When I was 16, I secretly bought my first stock. Since that 'proud moment' I have been managing trading.info for over 10 years. It is my goal to educate people about financial freedom. After my studies business administration and psychology, I decided to put all my time in developing this website. Since I love to travel, I work from all over the world. Click <a href="/about-us/">here</a> to read more about trading.info! Don't hesitate to leave a comment under this article.