How to buy Petrobras stocks (2023) – invest in Petrobras
Petrobras is a major oil company and is even the largest enterprise in South America. If you want to invest in the emerging economies of South America, investing in Petrobras stocks can be interesting. In this article, we will look at how to buy Petrobras shares, and you can consult the latest stock price as well.
If you would like to invest in South America and if you have confidence in the oil industry, it may be wise to buy Petrobas shares. You can buy Petrobas shares with the following brokers:
| Brokers | Benefits | Register |
| --- | --- | --- |
| | Buy Petrobas without commissions. Your capital is at risk. Other fees may apply. | |
| | Speculate with CFD's on increasing & decreasing prices of Petrobas! 82% of retail CFD accounts lose money. | |
| | Benefit from low fees, an innovative platform & high security! | |
| | Speculate on price increases and decreases of Petrobas with a free demo! | |
What is the stock price of Petrobras?
Are you curious about the stock price of Petrobras? Understandable! In the graph below, you can directly examine  the share price. You can open an investment when the time is right by using the buttons.
Company details of Petrobras
Below you will find the key company details of Petrobras.
Before deciding whether to buy or sell Petrobras shares, it is important to analyse the stock thoroughly. In the overview below, you can see how Petrobras has performed over the past period.
Stock prices of Petrobas over the last 5 days
In the table below, you can see the stock prices of Petrobras for the last 5 days:
What does the Petrobras stock price do in 2023?
Are you curious about what analysts think Petrobras will do in 2023 and the following years? Using data from Alpha Vantage, we have combined analysts' predictions. Remember that this figure is only a forecast of Petrobras' stock price movement and it may not come true.
Abundant oil and gas reserves: Petrobas has discovered many offshore oil fields in Brazil, which can contribute to the company's future profitability.
Vertical integration: Petrobas is involved in various steps of the oil and gas industry, which allows it to add value at different points in the value chain.
Government support: Petrobas is controlled by the Brazilian government. The government of Brazil supports the company's policies and protects it against international competition.
Energy transition: Brazil has abundant renewable energy sources, and Petrobas can leverage its expertise to capitalize on this.
Political policies: Changes in petrol taxes can significantly impact the company's results.
Majority ownership: The Brazilian government holds the majority of voting rights, which makes it important to monitor the political situation in the country.
Losses: Petrobas is obligated to purchase oil on the global market and sell it domestically at a loss. As a result, Petrobas is not as profitable as other oil companies.
Volatility: The oil price greatly determines Petrobas' profitability. For instance, the company experienced significant losses when the oil price dropped sharply in 2020.
Debt: Petrobas has high debt levels, and rising interest rates can put pressure on its profitability.
Environment: Oversight of oil and gas companies' activities is becoming stricter. Accidents causing environmental damage can lead to high fines.
Who are Petrobas' main competitors?
Open an account with a broker: A stockbroker allows you to buy and sell shares like Petrobras. Click here to compare different brokers.
Activate your trading account: You can activate your investment account by uploading a copy of your passport and proof of address.
Deposit funds: Next, deposit sufficient funds from your bank account or credit card to buy Petrobras shares.
Buy Petrobras shares: Now, select the Petrobras stock within the trading platform and enter the amount you want to invest.
Sell shares: You can now track your investment in real-time and sell your Petrobras stocks at any time.

About Petrobras
Petrobras, short for "Petróleo Brasileiro," is a Brazil-based oil company headquartered in Rio de Janeiro. The company's main activities include exploration, production, and refining of crude oil. In addition to oil, the company also produces natural gas and ethanol.
Active across the entire oil industry value chain
Petrobras is active throughout the entire oil industry value chain. Petrobras plays an essential role in the production of oil barrels. On average, Petrobras produces around 2.6 million barrels of oil per day. This production accounts for approximately 80% of the total oil production in Brazil. Historically, 90% of Petrobras' total production was oil, with the remaining 10% was reserved for gas.
This emphasizes the economic and industrial importance of Petrobras not only for Brazil but also for all of South America. An interesting detail is that Petrobras owns all the refineries in Brazil, with the majority of them located in the southeast region of the country. The largest refinery is in the town of Paulínia. Brazil's own gas production is not sufficient, which means the country needs to import natural gas from sources such as Bolivia.
The history of Petrobras
Petrobras was founded in 1953 by the then-president of Brazil, Getúlio Vargas. It is listed on the São Paulo Stock Exchange and also trades on the New York Stock Exchange.
As of the time of writing, the Brazilian government remains the largest shareholder of Petrobras. To prevent the company from falling into the hands of a foreign entity, the Brazilian government always maintains a majority of voting rights. The government of Brazil holds approximately fifty percent of the shares.
Petrobras plays a crucial role in the Brazilian economy. The Brazilian government, through Petrobras, aims to keep fuel prices and inflation in the country as low as possible.
The refineries of Petrobras do not produce enough to meet the full national demand for oil. Therefore, the company also needs to purchase oil on the global market and is obligated to sell this oil at a loss within the country. This legal obligation naturally affects the potential profits of the company. When investing in Petrobas shares, it is important to consider this unattractive arrangement.
Is it wise to invest in Petrobras stocks?
The significant importance of Petrobras for the Brazilian economy makes an investment in this company somewhat less risky. Investing in Petrobas shares can be interesting if you find it appealing to invest in South America.
However, globally, oil is losing popularity due to its significant role in the climate crisis. Petrobras will need to explore more sustainable sources of revenue in the future. For now, we do not foresee any issues, as oil remains crucial within Brazil.
There are risks associated with investing in Petrobas shares. The biggest risk is the company's obligation to sell oil purchased on the global market (at a loss) to domestic customers. This significantly affects the profitability of the company.
The majority ownership by the government can also pose risks. If an unreliable party comes to power, shareholders can incur substantial losses. Therefore, it is advisable to closely monitor the political situation in the country before investing in Petrobas stocks.
An investment in Petrobas can provide additional diversification to your portfolio, as you would be investing in an entirely different region. Even if the economy in Europe or America is struggling, the Brazilian economy can still perform well.
Author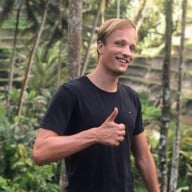 About
When I was 16, I secretly bought my first stock. Since that 'proud moment' I have been managing trading.info for over 10 years. It is my goal to educate people about financial freedom. After my studies business administration and psychology, I decided to put all my time in developing this website. Since I love to travel, I work from all over the world. Click <a href="/about-us/">here</a> to read more about trading.info! Don't hesitate to leave a comment under this article.