How to buy BP shares (2023) – Invest in BP stocks
BP is a major oil company. Do you want to invest in BP shares? On this page, you can read how to buy BP stocks, and you can also examine the latest stock price data for BP.
Where can you buy BP stocks?
If you want to buy BP shares, it is important to do so through a reliable broker:
| Brokers | Benefits | Register |
| --- | --- | --- |
| | Buy BP without commissions. Your capital is at risk. Other fees may apply. | |
| | Speculate with CFD's on increasing & decreasing prices of BP! 82% of retail CFD accounts lose money. | |
| | Benefit from low fees, an innovative platform & high security! | |
| | Speculate on price increases and decreases of BP with a free demo! | |
What is the current price of BP?
Do you want to know the latest price of BP stock? In the graph below, you can retrieve the stock price of BP. You can also use the buttons to directly open a position on the stock.
Company information of BP
Below, you can find the key company information of BP.
Analysis of BP stocks
Before deciding whether to buy or sell BP shares, it is important to analyse the stock thoroughly. In the overview below, you can see how BP has performed over the past period.
Stock prices of BP over the last 5 days
In the table below, you can see the stock prices of BP for the last 5 days:
What is the outlook for BP's stock in 2023?
Are you curious about what analysts think BP will do in 2023 and the following years? We have combined the forecasts of analysts using Alpha Vantage data. Remember that this figure is only a prediction of BP's stock performance and may not come true.
Strong financial performance: BP has a strong track record in terms of profitability. This can make it an attractive investment for investors seeking stable returns.
Diversification: BP is involved in various steps of the production process, including upstream, exploration & production, and downstream. Furthermore, BP invests in sustainable projects such as wind energy, which prepares the company for the future.
Energy transition: BP aims to be completely energy neutral by 2050 and aims to invest $5 billion annually from 2030.
Strong brand: BP is a recognizable brand which operates in over 70 countries. The brand's recognition allows it to attract a stable customer base more quickly.
What are the risks of investing in BP stocks?
Oil volatility: BP is highly dependent on the price of oil. Fluctuations in the oil price significantly affect the company's results.
Political risks: Stricter regulations or changes in tax policies can put pressure on BP's profitability.
Climate risk: BP operates in the fossil fuel sector, which does not align with the goals of many governments to reduce emissions. Apart from reputational damage, new laws can put future company results under pressure.
Transition risks: The transition to sustainable energy sources also carries risks. It requires substantial investments, and new players compete with BP in this market.
The biggest competitors
BP is one of the largest independent oil companies. The other oil companies in this list are Chevron, Total, ExxonMobil, Shell, and ConocoPhilips. It is wise to keep an eye on these competitors, both during good and bad times. Research how the different companies perform to determine whether BP is the most attractive choice as an investment.
Strategy for buying BP stocks
Before buying BP stocks, it is important to apply a solid investment strategy. For this, you need to investigate whether the stock is currently worth buying.
It is advisable to first analyse the oil price. Companies like BP achieve better results when the oil price is high. Do you think the oil price will rise in the future? Then an investment in BP shares may be particularly attractive.
If you want to buy stocks for the long term, it is critical to carefully examine the financial reports. Companies like BP regularly pay dividends, which can be beneficial for investors.
When investing in BP stocks, you can perform various analyses. Depending on your strategy, we recommend one of these analyses:
BP as an income investment
BP can be a solid investment for people looking for stocks that generate income. Even during the COVID-19 crisis, it continued to pay a decent dividend.
BP aims to become a fully carbon-neutral company by 2050. These investments in a more sustainable future are important. Many analysts believe that the oil industry will soon decline. In the short term, this may not be the case, but as climate change becomes more central, oil will become less essential.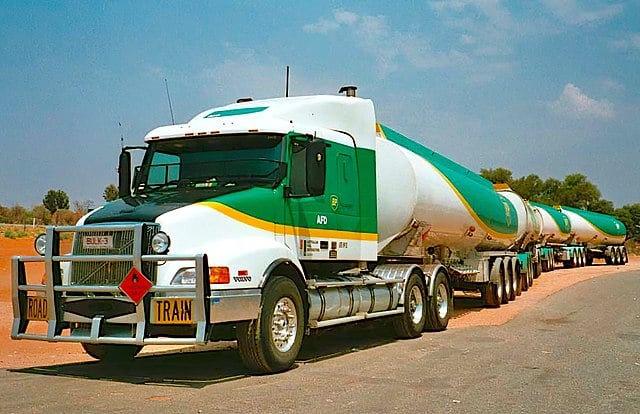 Step-by-step guide for buying BP stocks
Buying BP stocks involves just a few simple steps. First, you need to open an account with a broker. A broker is a party that enables you to buy and sell stocks. Nowadays, you can choose to try the options with a demo or you can invest directly with a sum of money.
Next, you need to pick an entry point. You can buy the shares directly or select to place an order. With an order, you open a position only when the price reaches a certain value. It may be wise to enter at different moments because it is actually quite difficult to determine whether the price is at a low or high point.
Once you take a position, you're not done yet: you also need to establish an exit strategy. Do you invest in BP to build an income from dividends? In that case, you may hold the stock for decades. If you actively trade BP shares, it is important to conduct an analysis and determine when it is wise to sell the shares again.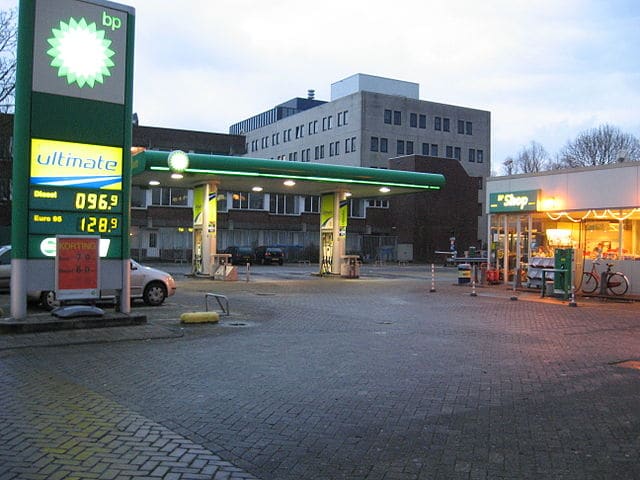 What are the activities of BP?
BP is a large, independent oil company. In the past, BP was also known as British Petroleum or Amoco. The headquarters of BP are located in London, and it operates in approximately 70 countries.
In 2017, BP was responsible for 20% of the total oil production in the United States. Additionally, BP accounted for about 30% of the production of the Russian state oil company Rosneft in 2017. BP processes a significant portion of the crude oil in its refineries. These refineries have the capacity to process 1.9 million barrels of crude oil per day.
The price of oil
A stock like BP is always strongly influenced by the price of oil. The relationship is not entirely one-to-one: if the price of oil rises, but the company does not perform well, the share price of BP can still decline.
However, it is clear that BP earns its money from oil. When the oil price performs well, the profitability of BP can increase further. If you consider an investment in BP stocks, it is wise to also consider the company's future outlook.
You can also choose to directly invest in the raw material oil. In this article, you can read how to invest in oil.
BP and the energy transition
Climate change is one of the most important issues. The world needs more energy to sustain its rapid growth, but at the same time, companies must focus on reducing emissions. BP is addressing this by focusing on sustainable energy and improving its products.
Thanks to these improved products, BP's customers can reduce their emissions. Additionally, BP reduces emissions from its refinery. For example, BP uses residual heat to provide heating for households. BP is also involved in sustainable energy initiatives, such as the development of solar parks.
Despite the increased attention on climate change, which makes oil companies less popular, we are still heavily dependent on fossil fuels. If you believe there is a future for a company like BP, you may consider investing in BP by buying its shares.
The BP oil spill
In 2010, an explosion and oil spill occurred on the oil platform Deep Water Horizon, which damaged BP's reputation. BP still has to pay damages and fines for many years, but the amounts are decreasing. BP has also implemented cost-saving measures, which can improve the company's profitability in the future.
As an investor, you can respond to similar crises by taking advantage of the latest developments. When a disaster occurs, the stock price often experiences a significant decline. You can open a short position in such cases. With a short position you can speculate on a declining stock price.
Another strategy you can use is to look for a new buying opportunity during times of panic. Markets typically overreact in such situations. You can take advantage of these moments to buy stocks at a significant discount.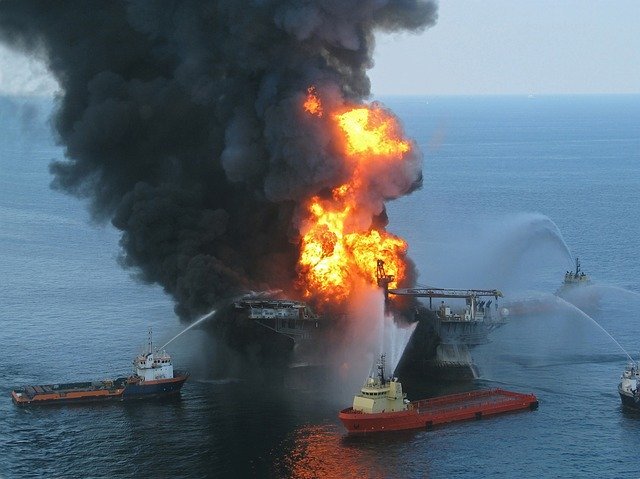 The dependence of a company like BP on the socioeconomic climate was evident in 2020. The price war between Saudi Arabia and Russia caused a collapse in oil prices, while the COVID-19 pandemic led to a decrease in overall oil demand. Despite these setbacks, BP managed to survive and even used these developments to establish a new strategy.
BP has developed a new strategy to transform itself into a hybrid energy company, which reduced investments in oil and gas while increasing investments in sustainable energy. Sustainability is a hot topic, and investors are increasingly prioritizing it. If BP takes this seriously, it can certainly boost its stock price.
So far, it appears that BP taking sustainability seriously. The company has entered into various collaborations to improve the sustainability of its activities. For example, BP, Shell, and Total have decided to establish infrastructure for transporting and storing carbon dioxide in the North Sea. The company also partnered with Equinor to install wind turbines and with Ørsted to set up a hydrogen production facility.
It is clear that BP is still testing which techniques work best. If these investments prove successful, it can boost the stock price. Moreover, the company still pays an attractive dividend, which makes it potentially attractive to buy BP shares. However, it is important to remember that oil will decrease in importance in the far future, and there will come a time when BP must make a clear transition.
Due to BP's involvement in various stages of the production process, it has more influence. Additionally, the company actively invests in the energy transition, which gives BP a position in the future world. BP's strong global presence makes it an interesting investment.
However, it is crucial to carefully consider the risks: oil prices, political risks, climate risks, and the risks associated with the energy transition can put pressure on BP's performance. Therefore, closely monitor how BP compares to its competitors before buying its shares.
Author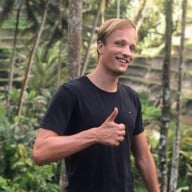 About
When I was 16, I secretly bought my first stock. Since that 'proud moment' I have been managing trading.info for over 10 years. It is my goal to educate people about financial freedom. After my studies business administration and psychology, I decided to put all my time in developing this website. Since I love to travel, I work from all over the world. Click <a href="/about-us/">here</a> to read more about trading.info! Don't hesitate to leave a comment under this article.