How to buy Chevron shares?
The American oil company that belongs to the Chevron Corp. is one of the largest oil companies in the world. Investing in oil companies can be attractive in the long term. This is partly due to their stable dividend policy. This allows you to build up a fixed annual income with your investments. But what is the best method to buy Chevron shares? And what is the current stock price of the Chevron share?
Do you want to buy Chevron shares? You can directly trade in Chevron stocks with one of these reliable brokers:

| Brokers | Benefits | Register |
| --- | --- | --- |
How can you actively invest in Chevron?
The price of a Chevron share strongly depends on the price of oil. After all, the majority of the profit depends on the sales of oil. Before actively speculating on the price of Chevron, it is therefore important to analyze what the oil price will do. If you expect the price to rise in the future, it may be smart to buy Chevron shares.
During crises, you can see that the Chevron share can drop considerably. You can profit from this by actively trading. After all, with a short position you achieve a positive result when the price drops. A good broker where you can do this is Plus500. With Plus500 you can actively & profitably speculate on the price development of Chevron. Use the button below to try the possibilities here for free with a demo:
What is the current stock price of Chevron?
Chevron's share price is strongly linked to the price development of oil. In this graph you can see how the CFD share of Chevron develops over the last period. You can also use buttons to directly open an investment in the stock.
Is investing in Chevron wise?
Investing in oil stocks is getting a bad name. Fossil fuels are of course very bad for the environment and more and more people are turning their backs on this type of enterprise. In decades to come, it is therefore questionable whether Chevron still has a right to exist.
In the shorter term, however, fossil fuels such as oil are still indispensable to our economy. Oil supplies are decreasing while the demand is increasing. In the coming years there will therefore still be enough room for Chevron to grow. Buying Chevron shares can therefore be attractive for investors looking for a share that pays a stable dividend yield.
However, it is wise to compare Chevron with competing oil companies. Another company can have a more efficient operation and can therefore achieve better results. You can also choose to invest directly in the price of oil. In this article you can read how this works.

About the company Chevron
On the Fortune Global 500 list, a list of the 500 largest companies in the world, Chevron ranks 28th as of 2019. Chevron also belonged to the Seven Sisters. These are the seven oil companies that played a dominant role in the oil industry from the 1940s to the 1970s. The company is headquartered in San Ramon, California.
The activities of Chevron
Chevron is active in the field of hydrocarbon exploration and exploration. The company's activities include refining, marketing and distribution, the manufacture and sale of chemicals and power generation.
Chevron produces between 2.6 and 2.9 billion barrels of oil and natural gas annually. Nearly 2 million barrels of crude oil can be processed into oil products per day in Chevron's own refineries. For the sale of motor fuels, the company has its own worldwide network of service stations.
The history of Chevron: the brand name
The history of this company begins in 1876. In that year Star Oil discovered oil. That discovery was the beginning of the oil industry in California. In 1979 Star Oil was taken over by The Pacific Oil Company. This largest oil company in California was purchased by Standard Oil in 1900.
In 1907, the name was changed to Standard Oil Company. In 1911, due to a Federal antitrust law, Standard Oil was split into 34 companies. Standard Oil Company (California) decided to continue as an independent company. In 1926, the name of the company was changed to SOCAL. That name was only allowed to be used in California, Nevada and Arizona. Outside those states the brand name Chevron was used.
The history of Chevron: the founding of the company
In 1933, SOCAL obtained a concession to search for gas and oil in Saudi Arabia. In 1936 SOCAL sold half of the concession to the Texas Oil Company. This oil company was strong in distribution. Both parties founded the Caltex together.
In 1944, the name was changed to Arabian-Amarican Oil Company (ARAMCO). After the Second World War SOCAL was looking for American partners with money and markets. In 1947 Standard Oil of New Jersey and Socony Vacuum became partners in the existing joint venture.
In 1950, half of ARAMCO came into the hands of Saudi Arabia and in 1980 ARAMCO was nationalized. In 1984, the company decided to buy Gulf Oil for 14 billion. The combination was named Chevron Corporation. When founded, the company was the third largest oil company in the United States after Exxon and Mobil.
Companies acquired by Chevron
In 2001, Texaco was acquired for 44 billion dollars. After the takeover, the name of the company became the Chevron Texaco Corporation. The company was renamed Chevron Corp. in 2005.
Chevron acquired Unocal in 2005 for an amount of 18 billion dollars. This oil company has substantial oil and gas reserves in Asia.
In 2011, the US shale gas producer Atlas Energy was acquired for 2.1 billion dollars. The company was acquired because Chevron believed it was likely that the low gas prices would rise in the future.
For the acquisition of Anadarko Petroleum in 2019 Chevron paid 50 billion dollars. Among other things, this company has large interests in shale oil fields in Texas and New Mexico.
Climate case against major oil and gas groups dismissed
In 2017, the cities of Oakland and San Francisco took companies such as Chevron, Shell and BP to court. They believe that these companies are partly to blame for climate change. After all, these companies have invested in fossil fuels.
Due to climate change the sea level is rising. It is therefore necessary to protect the cities against flooding. These cities believed that oil and gas companies should therefore contribute to the costs of flood defences. The case was dismissed by a federal court in California in 2018.
Nevertheless, these companies will increasingly have to deal with climate activists in the future. You will have to take this into account when you consider buying & selling Chevron shares.
Author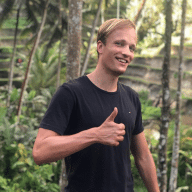 About
When I was 16, I secretly bought my first stock. Since that 'proud moment' I have been managing trading.info for over 10 years. It is my goal to educate people about financial freedom. After my studies business administration and psychology, I decided to put all my time in developing this website. Since I love to travel, I work from all over the world. Click here to read more about trading.info! Don't hesitate to leave a comment under this article.