How to buy ExxonMobil shares (2023) – invest in ExxonMobil
Not long ago, ExxonMobil was one of the largest companies in the world. Today, ExxonMobil is still a large enterprise, but no longer one of the largest. This is partly due to the fact that oil plays a less prominent role in our society. Do you want to invest in ExxonMobil stocks? In this article, you can learn how to buy ExxonMobil shares.
Some people think it is better to avoid buying oil stocks. In practice, oil is still critical for economic activity and the resource is scarce. Therefore, the chances are high that ExxonMobil will still achieve great profits in the future.
Do you consider an investment in ExxonMobil stocks? Then it is best to buy the shares from a reliable broker:
| Brokers | Benefits | Register |
| --- | --- | --- |
| | Buy ExxonMobil without commissions. Your capital is at risk. Other fees may apply. | |
| | Speculate with CFD's on increasing & decreasing prices of ExxonMobil! 82% of retail CFD accounts lose money. | |
| | Benefit from low fees, an innovative platform & high security! | |
| | Speculate on price increases and decreases of ExxonMobil with a free demo! | |
What is the stock price of ExxonMobil?
Do you want to know how ExxonMobil performs? In the graph below, you can see at what price you can buy and sell ExxonMobil shares. Use the buttons to open a trading position directly:
Company information about ExxonMobil
Below, you can see the key company information about ExxonMobil.
Before deciding whether to buy or sell ExxonMobil, it is important to analyze the stock first. In the overview below, you can see how ExxonMobil has developed over the past period.
Stock prices of ExxonMobil over the last 5 days
In the table below, you can see the stock prices of ExxonMobil for the last 5 days:
What will the stock price of ExxonMobil do in 2023?
Are you curious about what analysts think ExxonMobil will do in 2023 and the years after that? We have combined the predictions of analysts using data from Alpha Vantage. Keep in mind that this figure is just a prediction about the price development of ExxonMobil and that this prediction does not necessarily have to come true.
Strong brand: ExxonMobil has built a strong brand name.
Diversification: ExxonMobil is active in upstream and downstream activities within the oil industry, which makes it less dependent on external parties.
Innovation: ExxonMobil is known for its innovation. For example, the company has invented a new technique for offshore drilling and hydraulic fracturing, which contributes to lowering costs.
International presence: ExxonMobil is active in more than 40 countries, which makes it less dependent on the results within one specific economy.
The risks of investing in ExxonMobil stocks
Dependency on commodity prices: ExxonMobil is strongly dependent on the oil price for its results. When the oil price is high, ExxonMobil can make a higher profit.
Environment: ExxonMobil is increasingly under pressure due to its negative impact on the environment. In addition, the company can expect high fines in case of pollution.
Declining reserves: oil reserves are decreasing, which can put pressure on the company's profitability.
Competition: competition within the oil and gas industry is high, which means that the company must constantly stay ahead of the competition.
What are the competitors of ExxonMobil?
How to invest in ExxonMobil stocks?
Step 2: Then select the ExxonMobil stock and enter the amount you want to invest.
Step 3: Press buy to send the order directly to the American stock exchange.
Step 4: Take the time to regularly review your investments. If the stocks no longer fit, you can sell them immediately.
Before you buy Exxon Mobil shares, you probably want to know if it is wise to do so at this time. When the economy performs well, the demand for oil often rises sharply.
Another argument for buying ExxonMobil shares is the limited debt of the company, which ensures its financial strength.
However, there are doubts whether the dividend policy can be sustained. ExxonMobil has paid out a stable, fixed dividend for over 37 years. I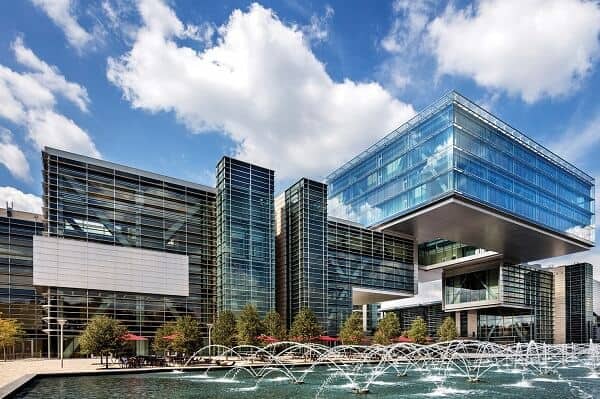 About ExxonMobil
ExxonMobil's headquarters are located in Texas, Tennessee. ExxonMobil is active in more than 40 countries worldwide, which makes it one of the largest oil companies in the world.
Examples of unconventional oil and gas production are shale oil, shale gas and the extraction of oil from tar sands. This oil and gas production contributes by far the most to the company's profits. Chemistry makes a modest contribution to the company's profits.
History of ExxonMobil
John D. Rockefeller founded Standard Oil, the predecessor of ExxonMobil, in 1862. When the US Supreme Court ordered an end to Rockefeller's monopoly in 1911, various Standard Oils emerged. After a merger of two of those Standard Oils, Standard Oil of New Jersey and Standard Oil of New York, ExxonMobil was created in 1999.
ExxonMobil goes public
The company is listed on the New York Stock Exchange as ExxonMobil Corporation (XOM). 92 years ago, the company received its stock listing as Standard Oil. In 2011, the company was still the largest company in the world in terms of market capitalization.
In 2020, there is no longer a place for the company in the prestigious Dow Jones Index, the list of the 30 largest publicly traded companies in the United States.
ExxonMobil: controversies
Environmental disaster
In 1989, the company was responsible for a major environmental disaster when the Exxon Valdez oil tanker ran aground. ExxonMobil did not pay the promised five billion in compensation, which resulted in negative attention for the company. Such environmental disasters can strongly influence the stock price of ExxonMobil.
Military as guards
To guard a gas field and pipeline in Indonesia, ExxonMobile hired military personnel. The hired military personnel were found guilty of human rights violations, torture, rape, and murder.
Impact on the environment
ExxonMobil's research had already shown for 40 years that humans cause climate change. In a lawsuit, it was revealed that ExxonMobil had misled shareholders about the financial risks of climate change.
These types of scandals and controversies can negatively impact a company's stock price. It is therefore always wise to keep up with the latest developments. Active traders can respond to these developments by opening a short position. With a short position, you speculate on a decreasing stock price of ExxonMobil.
Should you buy ExxonMobil stocks?
More and more people ask me if it is wise to invest in ExxonMobil stocks. Ultimately, this depends on your personal risk tolerance: make sure to spend sufficient time researching ExxonMobil shares.
On the one hand, oil is still vital to the economy. In the coming decades, ExxonMobil will certainly have a place and, due to its well-known name, can generate a stable revenue worldwide.
At the same time, it is important to consider the risks. When more and more economies move away from fossil fuels, the profitability of ExxonMobil can come under pressure. Therefore, do thorough research on the financial situation within ExxonMobil before buying their stocks.
Author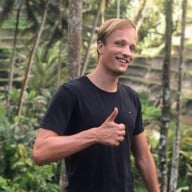 About
When I was 16, I secretly bought my first stock. Since that 'proud moment' I have been managing trading.info for over 10 years. It is my goal to educate people about financial freedom. After my studies business administration and psychology, I decided to put all my time in developing this website. Since I love to travel, I work from all over the world. Click <a href="/about-us/">here</a> to read more about trading.info! Don't hesitate to leave a comment under this article.