How to buy ExxonMobil shares?
Not long ago, ExxonMobil was one of the largest companies in the world. Today, ExxonMobil is still a big company, but certainly not one of the largest. This is partly because oil is taking on an increasingly minor role in our society. Do you want to invest in ExxonMobil by buying stocks yourself? In this article we will discuss how best to do this.
Where to buy ExxonMobil stocks?
Do you want to buy ExxonMobil shares? You can directly trade in ExxonMobil stocks with one of these reliable brokers:

| Brokers | Benefits | Register |
| --- | --- | --- |
How to actively invest in ExxonMobil?
When you have enough time to keep an eye on the stock prices yourself, you can achieve good results by actively investing in ExxonMobil. Controversies and scandals can damage the company's reputation. The share price may come under further pressure in the future due to economic problems: For example, you could see that ExxonMobil's share price fell when the corona pandemic erupted.
By trading actively, you can take both trading positions on rising and falling share prices. By opening a short position, you achieve a positive result even when the price drops. Active trading works well using CFDs: You can try this way of speculating for free with a demo at Plus500. Use the button below to open an account directly with Plus500:
What is ExxonMobil's stock price?
Do you want to know how the ExxonMobil company performs? The chart below shows the price at which you can buy and sell ExxonMobil CFD shares. The buttons immediately open an investment position:
Is an investment in ExxonMobil wise?
Before you buy Exon Mobil shares, you probably want to know if this is currently wise. The demand for oil will pick up considerably if the economy runs well. Another argument for buying ExxonMobil stocks is the limited debt that the company has entered into: this makes the company's financial position strong and the chances of it toppling slim.
However, there are doubts whether the dividend policy can be continued. ExxonMobil has paid a stable, fixed dividend for 37 years. If you think this is less important, you can consider an investment in ExxonMobil.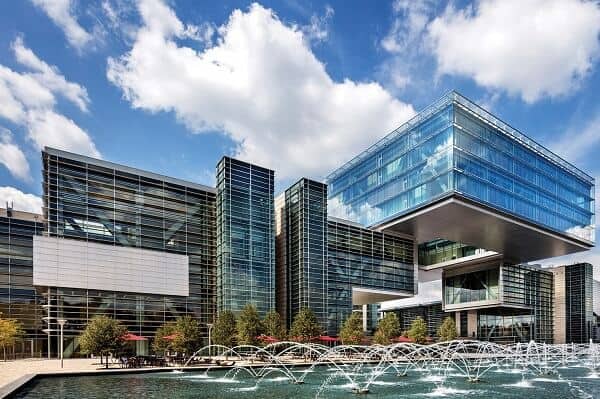 About ExxonMobil, the company
ExxonMobil's headquarters, also known as ExxonMobil Corporation, are in Texas, Tennessee. This oil producer, which is involved in oil and gas extraction in 40 countries worldwide, is one of the largest oil companies in the world. This oil and gas extraction covers all forms of oil and gas extraction, both conventional and non-conventional, at sea and on land.
Examples of non-conventional oil and gas extraction include shale oil and shale gas and the extraction of oil from tar sands. This oil and gas extraction is by far the largest contributor to the company's profits. Chemistry makes a modest contribution to the company's profits.
History of the company
John D. Rockefeller founded Standard Oil in 1862. This company is the predecessor of ExxonMobil. When the U.S. Supreme Court ordered an end to Rockefeller's monopoly in 1911, several Standard Oils emerged. After a merger of two of those Standard Oils, Standard Oil of New Jersey and Standard Oil of New York, ExxonMobil was formed in 1999.
ExxonMobil goes public
The company is listed as ExxonMobil Corporation (XOM) on the New York Stock Exchange. 92 Years ago, the company was listed as Standard Oil. In 2011, the company was still the largest company in the world, measured by stock market value. By 2020, the company will no longer have a place in the prestigious Dow Jones Index, which is the list of the 30 largest publicly traded companies in the United States. The role of oil has become much smaller and the outbreak of the coronavirus has led to a greatly reduced demand for oil.
Do you think oil will play a smaller role on the world stage in the future? Then maybe you should not buy ExxonMobil shares.
ExxonMobil: Controversies
In 1989, the company, then Exxon, was responsible for the environmental disaster caused by the Exxon Valdez oil tanker, when it ran aground. The company did not pay the 5 billion in damages, which was the reason to be branded a disgrace in 2007, with an effigy of the company's then chief executive Lee Raymond.
To guard a gas field and pipeline in Indonesia, ExxonMobil hired military personnel. The company came into disrepute in 2001. The hired soldiers were found to have engaged in human rights violations, torture, rape, and murder.
Research by ExxonMobil, as it was announced in 2015, had already shown 40 years ago that humans were responsible for climate change. Nevertheless, the company spread information that was supposed to prove otherwise. A judicial investigation launched in 2015 resulted in a subpoena in 2018. ExxonMobil, the indictment states, is alleged to have misinformed shareholders about the financial risks posed by the company's role in climate change and associated climate legislation. This accusation was denied by ExxonMobil.
These kinds of scandals and controversies can negatively affect a company's stock price. It is therefore always wise to follow the latest developments closely. Active traders can respond smartly to this type of development by, for example, opening a short position: With a short position, you get a positive result when the stock prices fall.
Author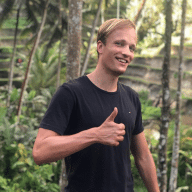 About
When I was 16, I secretly bought my first stock. Since that 'proud moment' I have been managing trading.info for over 10 years. It is my goal to educate people about financial freedom. After my studies business administration and psychology, I decided to put all my time in developing this website. Since I love to travel, I work from all over the world. Click here to read more about trading.info! Don't hesitate to leave a comment under this article.