How to buy Total shares (2023)? – invest in Total
Do you want to buy Total stocks? Read the analysis of Total shares before investing and check the latest Total stock price.
How to buy Total stocks?
Are you considering buying Total stocks? It is important to first analyze the global demand for oil. Do you think the demand will continue to rise? Then there is a good chance that the value of Total stocks will increase.
You can buy Total shares with one of these stock brokers:
| Brokers | Benefits | Register |
| --- | --- | --- |
| | Buy Total without commissions. Your capital is at risk. Other fees may apply. | |
| | Speculate with CFD's on increasing & decreasing prices of Total! 82% of retail CFD accounts lose money. | |
| | Benefit from low fees, an innovative platform & high security! | |
| | Speculate on price increases and decreases of Total with a free demo! | |
What is the current stock price of Total?
Are you curious about the current price of Total stock? In the chart below, you can examine the stock price of Total. You can also use the buttons to open a position and start trading.
Company information of Total
Below you can find the key company information of Total.
Stock prices of the last 5 days
In the table below, you can see the stock prices of Total of the last 5 days:
Why can it be smart to buy Total stocks?
Global presence: Total operates in 130 countries, which means that poor results in one market can be offset by good results in another market.
Diversification: Total is active in different stages of the production process, which gives the company more control.
Sustainability: the company makes sustainability a priority, which will become increasingly important for a company that benefits from fossil fuels.
R&D: Total invests a lot of money in developing new techniques that can improve efficiency.
What are the risks to consider when investing in Total?
Dependency: Total is dependent on the energy industry for its profitability. Changes in this sector can significantly affect the company's results.
Geopolitical risks: Oil often comes from less stable regions. Geopolitical problems can therefore put pressure on the company's profitability.
Competition: Total faces strong competition and will need to constantly fight for market share.
Regulations: Sustainability is becoming increasingly important. Total will therefore need to continue to develop in order to grow.
Do you have confidence in the French oil company Total and do you want to buy Total stocks? In this part of the article, we discuss how beginners can also start investing in Total shares.
Step 1: Open an account with a broker
You buy French stocks like Total from an online broker. A broker is a company that enables you to buy and sell stocks. Do you want to know which broker offers the most favorable conditions for buying Total shares? Take a look at our overview of best brokers:
After opening an account with a broker, you can easily find the stock by using the search field. Enter the name of the company (Total) and open a stock position with the buy button. When investing in Total shares, you usually have two options:
Market order: With a market order, you buy the share directly at the current price.
Limit order: With a limit order, you buy the share at a set price.
Step 3: Evaluate your investment
Even after buying Total stocks, it is important to keep an eye on the situation. Monitor the oil price, and examine the oil producer is performing in relation to its competitors.
About Total
Total is a state-independent oil company. The company is headquartered in Paris and has been producing oil and gas for almost a century. In oil and gas production, Total is the third largest company in the world. Nowadays, Total is also involved in renewable electricity and energy.
Analyze the oil price
Before investing in Total shares, it is important to analyze the stock. First and foremost, it is important to remember that Total's share price is strongly correlated with the price of crude oil.
When the price of crude oil rises, the company can make more profit. The stock price of Total and the price of crude oil are therefore positively correlated. Of course, the company's operations also play an important role in the ultimate price development of the stock.
Analyze the sustainability policy
It is also wise to carefully study Total's green energy policy. In the future, fossil fuels will become less and less popular. Total will therefore have to continue to develop.
Only when Total comes up with new innovations can they maintain a strong position in the future as well. Do you believe that Total will be able to keep up with the times? Then you should definitely consider buying Total shares.
Analyze the political situation
It is also important to keep a close eye on the political situation. Think, for example, of the relationship between Total and Iran. In Iran, we can find the third largest gas reserve in the world. Tensions in the region can negatively affect the company's results.
Analyze the economic situation
In the long term, the demand for oil is expected to continue to rise. When the economy grows, the demand for energy will increase. When demand increases with a constant supply, this will have a favorable effect on the price of Total shares in the long term. It is important to take all these factors into account before buying Total shares.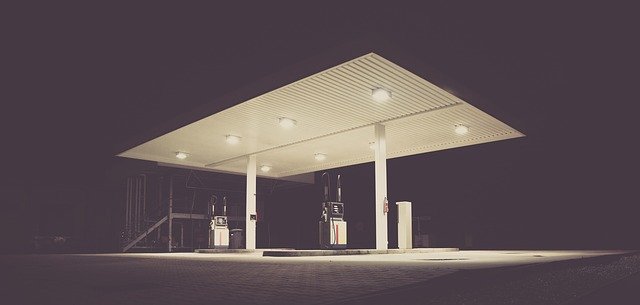 Total's competitors
It is important to keep a close eye on Total's competitors. Always check how the company is doing compared to the competition. This ensures that you buy the right stock. But what are the biggest competitors of Total?
Total's partnerships with other companies
Collaborations are always important for a company. They can provide valuable information and also be a good source of income.
Total collaborates with Samsung and supplies them with oil for the chemical sector. The company has also been working with PSA for more than 50 years: Total is the sole supplier of lubricating oil for PSA's factories.
New collaborations can boost Total's stock price. Therefore, before buying Total shares, research the company's plans for the future.
The history of Total
CFP (Compagnie Francaise des Pétroles) was founded in 1924. Oil was then produced in the Middle East. Over the years, Total became a well-known name in the international community. In 1985, the company's name was changed from CFP-Total to Total in 1991. Today, Total operates in more than 130 countries.
It can be interesting to buy Total stocks, as the company is a major player in the energy sector. The company operates in different markets and in upstream and downstream activities, which helps to diversify risks. The company also develops technologies for obtaining sustainable energy, which is positive for the future.
The strong dependence on the energy sector and energy prices may be a reason not to buy Total shares. It is also important to keep a close eye on the competition.
Whether investing in Total is a wise decision ultimately depends on your personal situation. Research whether the risk profile of Total shares fits within your strategy.
Author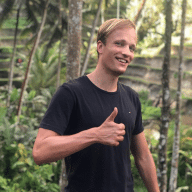 About
When I was 16, I secretly bought my first stock. Since that 'proud moment' I have been managing trading.info for over 10 years. It is my goal to educate people about financial freedom. After my studies business administration and psychology, I decided to put all my time in developing this website. Since I love to travel, I work from all over the world. Click here to read more about trading.info! Don't hesitate to leave a comment under this article.