Buy Shell shares: investing in Shell
Shell is the most profitable company in the Netherlands. With a weight of 15 percent within the AEX and a stable dividend distribution, Shell is therefore an interesting investment. But how can you actually invest in Shell? And is it wise to buy Shell shares? In this article you can read all about trading in Shell!
How to buy Shell stocks?
Do you want to buy Shell shares? You can directly trade in Shell stocks with one of these reliable brokers:

| Brokers | Benefits | Register |
| --- | --- | --- |
The first way to invest in Shell, is by actively trading. This is done with derivatives: an example of this is the CFD. With a CFD, you can actively speculate on price rises and falls. This allows you to respond quickly to the latest market developments.
When the oil price drops, you can, for example, immediately short sell Shell. You will then obtain a positive result when the share price falls. You can do this form of active trading with a so-called CFD broker. The best party for this is Plus500. You can create a free demo with this broker using the button below:
How is Shell's stock price developing?
The Shell share price is closely related to the oil price. The company is very dependent on the current oil price. This is partly due to the fact that the company itself holds large stocks of oil. When the oil price drops, the value of this stock also drops.
Moreover, in this case the profit of the company also decreases. After all, Shell earns money by selling oil. A lower price means less revenue. This can even make certain projects unprofitable. For example, a project in which oil was sought in Alaska was discontinued because it was no longer profitable due to the falling oil price.
Do you want to know what Shell's current share price is? In the graph below you can see the recent CFD price of the Royal Dutch Shell share. You can also use the buttons to open a position directly.
What do you want to know about investing in Shell?
In this comprehensive guide you can read everything you need to know about investing in Shell. By using this table of contents you can navigate directly to the appropriate section within the article:
Despite the interest in sustainable fuels, we see that fossil fuels still dominate our economy. Oil will therefore continue to be very popular in the coming years. At the same time, oil as a scarce raw material is running out: this could cause the price of the share to rise in the future.
Shell is also engaged in the energy transition, where there are interesting new options for raising money. The company is looking for new investment opportunities in clean energy sources. Think of sun, wind and hydropower.
On top of that, hydrogen is an interesting development market. The European Commission has made a large budget available for developments in the field of hydrogen. Shell has already invested heavily in hydrogen plants and can therefore make more profits from this in the future. However, it is important to mention that this may take some time. At the moment, hydrogen is still a cost item and does not generate any revenues.
Shell has also invested heavily in the mart of LNG or liquefied natural gas. It has built up a strong market position. It is expected that there will be no good alternatives to natural gas until 2040. This means that Shell is also in a good position to rake in more money with this fuel. Compared to coal and oil, natural gas is a lot better for the environment.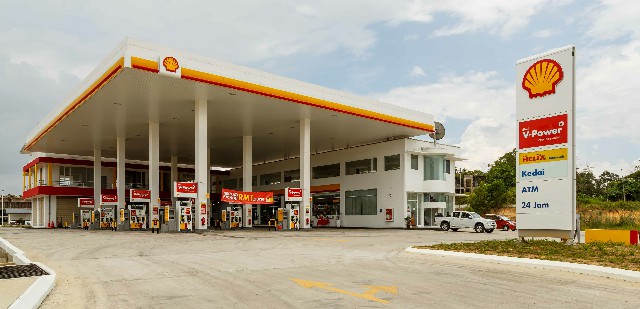 What are the risks of investing in Shell?
The fossil energy market is regularly in a bear market. During the corona pandemic, for example, the price of oil collapsed sharply. As a result, the profitability of Royal Dutch Shell declined enormously. When oil companies lag behind other markets, many professional investors also switch to other markets. This can put pressure on the price of the share.
Shell's reputation for paying stable dividends no longer appears to be standing up. In 2020, the company reduced its dividend by no less than 66% for the first time in its existence. At the share price at the time of writing, you still receive a nice dividend yield of 4%. Nevertheless, this drop has deterred many investors, putting further pressure on the share price.
Another risk of investing in Shell is the fact that fossil fuels are no longer trendy. More and more people are paying attention to renewable energy sources. When people find sustainable and green investing important for their investment portfolio, they are more inclined to sell their shares. This can also cause the stock price to fall further.
Shell during the corona pandemic: should you invest now?
The impact of the corona pandemic has been enormous for Shell. The oil price even became negative at one point and the general demand for oil has decreased. With a low oil price, it is a lot harder for Shell to achieve a good result.
Nevertheless, it is important to remember that the effect of the corona crisis is temporary. When the virus is defeated, the demand for fuels will increase again. At the moment, fossil fuels are still essential for global economies.
With the measures that have been taken, Shell keeps sufficient funds to operate. Due to the sharp drop in dividends, the company will not get into trouble and in the future the company will even be able to create extra shareholder value with these extra assets.
This in combination with the alternative, greener energy sources can still make Shell an interesting investment. However, it is important to invest in RDS with money that you can spare for a while. In this way you can build up a nice income from dividends and enjoy a rising share price in the future.
Investing in Shell in 4 steps
Before you can invest in Shell by buying the shares, you need to go through a few steps. Let's briefly look at the steps you need to go through to successfully invest in this company.
Step 1: finding a good broker
It is important to choose a good broker when investing in Shell shares. A good broker is a party that is relatively inexpensive. Many people invest with their bank and fail to notice the high transaction costs. Especially when you want to invest in Shell with a smaller amount, it is important to choose a broker without fixed commissions. Are you curious what a good broker is? In our overview of brokers you can discover the best party for you:
Step 2: prepare yourself
Before you can buy Shell shares, it is important to prepare yourself sufficiently. Think about the amount of money you want to buy Shell stocks for. It is advisable to not only invest in Shell shares: spreading your investments over different shares will increase the chance of a positive result. You can also decide to step in staggered. It is usually wise to step in staggered to avoid investing all your money at the top of the market.
Step 3: place an order
Once you have decided that you want to buy Shell stocks, you can place an order. You can choose between a market and limit order. With a market order, you place the order directly on the market at the best available price. With a large company like Shell you can do this. However, in the case of high volatility, it can sometimes be better to use a limit order.
With a limit order, you set a maximum price you want to pay for the share. You can also choose to set a stop loss level. By using a stop loss level you can limit the potential loss on your trading position.
Step 4: keep an eye on your position
It is wise to track the activities of Shell after you bought some shares. Is the company still performing well? And how is the oil price developing? It may be wise to buy extra shares when the share is undervalued. Don't forget to take your profit when the share price rises sharply.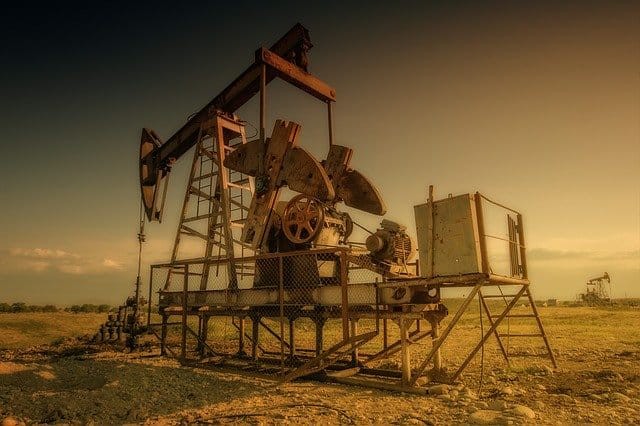 When to buy Shell?
When considering buying Shell stocks, it is best to keep an eye on the oil price. If the oil price recovers, Shell shares often rise in value. There is a strong correlation between the oil price and RDS stocks.
Of course, this is not the whole story. In addition to the price of oil, the company's results also play an important role. Favourable business decisions, for example, can improve results. However, if the company fails to adopt a stable dividend policy in the future, this could significantly depress the price.
By carrying out analyses, you can determine whether it is a good time to buy or sell Shell shares. We have released two courses that can help you determine a good time to buy:
Shell's dividend policy
One of the reasons why Shell is so popular is its stable dividend policy. Ever since the Second World War, the company has paid a solid dividend every quarter. The amount of this dividend is generally stable and grows regularly.
However, do not stare blindly at this dividend. In the end, the dividend yield is much more interesting. Shell's share price fluctuates sharply. As a result, the dividend yield can amount to a few percent one period and eight percent the next. Therefore, timing is key.
What does Shell do?
RDS, or Royal Dutch Shell, commonly known as Shell, is an originally Dutch-British multinational. They belong to the Super majors, the 6 largest state-independent oil companies. Shell has a total of more than 90,000 employees in more than 140 countries around the world. Shell is known as the most profitable company in the Netherlands and one of the largest private companies in the world.
Royal Dutch Shell is traded on both the Dutch and British stock exchanges. The oil company operates internationally. The company trades in oil, petrol, kerosene and gas. Moreover, Shell moves with the times by researching new, sustainable solutions. This may be important for the continued existence of the company in the future.
What is special about Shell is that the company is involved in several steps in the process. For example, Shell extracts oil from the ground, transports it and then sells it in one of the many filling stations. Because Shell can control the entire process, the company is powerful within the oil industry.

The history of Shell
The basis of Shell can be found in the year 1890. At that time Shell still had the name Koninklijke Nederlandse Petroleum Maatschappij (Royal Dutch Petroleum Company) or Royal Oil for short. The company has been working closely with England since 1907. The company then merged with Shell Transport and Trading Company. Although the activities were closely related, it took until 2004 before the stocks of Royal Dutch Shell were tradable.
Shell is active in more than 140 countries, which earned it the title of 'the most profitable company in the Netherlands'.
In more details
In 1890, the NV Koninklijke Nederlandse Petroleum Maatschappij (Royal Dutch Petroleum Company) was founded by Jean Baptiste August Kessler, Henri Deterding and Jhr. Hugo Loudon. Oil was drilled in the Dutch East Indies with the support of the Dutch government. A large oil well was found on Sumatra and near Perlak, which allowed the company to grow.
Halfway through the 19th century the Samuel brothers set up a seashell trade in London. At the end of the 19th century, the company expanded its activities to the oil trade. The thriving trading company changed its name to Shell Transport and Trading Company Ltd. They first used a mussel shell as their logo, which was soon changed into a scallop shell with a scalloped rim, as we still know it today.
Koninklijke Olie and Shell Co. started to work closely together in 1907, without really merging. Royal Oil then acquired a 60% interest in the Royal/Shell Group. British Shell acquired an interest of 40%. They had 2 head offices, one in The Hague and one in London, of which the office in The Hague was the most important.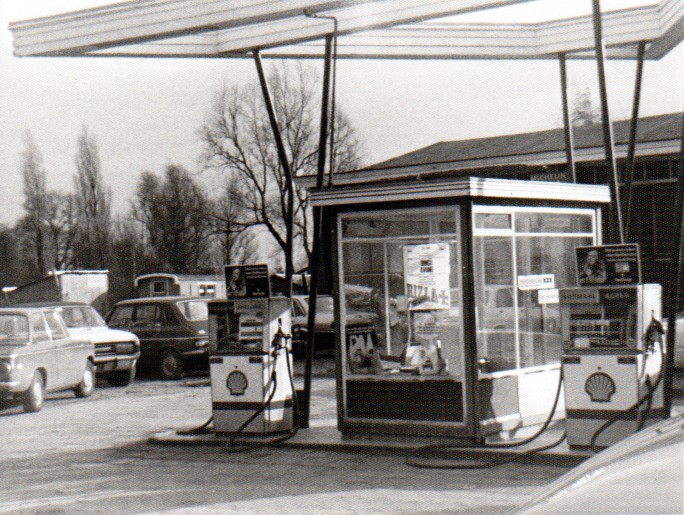 A Shell petrol station in the 1970s
Divisions within Shell
Shell, or RDS, is active as an energy company in the entire chain of exploration of energy sources, refining and selling end products such as petrol and diesel through their network of service stations. In total there are 6 divisions within RDS:
exploration and production
refining and purchasing
gas
electricity
chemistry
corporate and other
In addition, RDS owns 50% of Nederlandse Aardolie Maatschappij (NAM) together with ExxonMobil and has a 25% interest in GasTerra.
Conclusion: should you invest in Shell?
Investing in Shell can certainly be sensible. In the long term, Shell has made a strong contribution to capital growth. This is mainly due to its stable dividend policy. The company strives to maintain this policy as far as possible in the future. With the still growing demand for fossil fuels, this is certainly not an unreasonable aim.
Do you believe Shell can keep the same course? Then buying Shell shares may be wise! Draw up a clear strategy and do not buy the share blindly. After all, the price is not as stable as the periodic dividend payments.
Author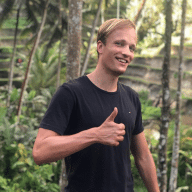 About
When I was 16, I secretly bought my first stock. Since that 'proud moment' I have been managing trading.info for over 10 years. It is my goal to educate people about financial freedom. After my studies business administration and psychology, I decided to put all my time in developing this website. Since I love to travel, I work from all over the world. Click here to read more about trading.info! Don't hesitate to leave a comment under this article.