How to buy United Airlines shares? – invest in United Airlines stocks
Do you consider investing in United Airlines shares? In this article, we will explore how and where you can buy shares in this well-known airline company. You can also find the latest price information for United Airlines on this page.
Before you buy United Airlines shares, it is wise to compare the company with well-known competitors. For example, you can study the American Delta Air Lines, as well as international airlines such as Lufthansa or Air-France KLM. This allows you to determine if United Airlines is the best choice for an investment.
Many investors overlook costs when investing in stocks. This is a missed opportunity: everything you save on fees contributes to the return you achieve. Are you curious about where to buy United Airlines shares? Then have a look at our overview in the table:
| Brokers | Benefits | Register |
| --- | --- | --- |
| | Buy United Airlines without commissions. Your capital is at risk. Other fees may apply. | |
| | Speculate with CFD's on increasing & decreasing prices of United Airlines! 82% of retail CFD accounts lose money. | |
| | Benefit from low fees, an innovative platform & high security! | |
| | Speculate on price increases and decreases of United Airlines with a free demo! | |
What is the stock price of United Airlines?
Are you curious about the performance of United Airlines' stock price? In the graph below, you can see how the stock has performed:
Company data of United Airlines stocks
Below, you can find the key company data of United Airlines.
Before deciding whether to buy or sell United Airlines shares, it is important to analyse the stock thoroughly. In the overview below, you can see how United Airlines has performed over the past period.
Stock prices of United Airlines over the last 5 days
In the table below, you can see the stock prices of United Airlines for the last 5 days:
What will be the performance of United Airlines' stock in 2023?
Are you curious about what analysts think United Airlines will do in 2023 and the following years? We have combined the predictions of analysts using data from Alpha Vantage. Keep in mind that this figure is just a forecast of the stock price movement of United Airlines and may not be accurate.
Strong market position: With a large fleet and an extensive network of routes, United Airlines has established a strong market position.
Focus on customer service: United Airlines has made significant investments in its customer service and onboard entertainment systems.
Financial position: Despite the pandemic, United Airlines has built a healthy financial position.
Dependency on the travel industry: Despite being active in multiple markets, United Airlines heavily relies on the travel industry for its revenue.
Competition: United Airlines faces strong competition from companies such as Delta Air Lines and American Airlines.
Market situation: United Airlines is dependent on the demand for flights. For example, if people have lower disposable income, they may choose to travel less frequently.
Jet fuel costs: When the price of oil increases, the costs for United Airlines rise.
What are the major competitors of United Airlines?
Do you want to invest in the airline company United Airlines? By following the steps in this article, you can directly purchase United Airlines stocks.
First, you need an account with a reliable broker. Brokers vary significantly in the features they offer and the fees they charge. Therefore, it is wise to compare different brokers extensively.
Afteryou opened an account with a trusted stockbroker, you can determine your strategy. You can either buy United Airlines shares directly or apply dollar-cost averaging (DCA). With DCA, you buy United Airlines shares at different times.
Now, select the United Airlines stock within your investment account and enter the amount you want to invest. With a market order, you buy the shares immediately at the prevailing price, and with a limit order, you set a price you are willing to pay for them.
Finally, don't forget to evaluate your investments regularly. This way, you retain control and ensure that the shares within your investment portfolio truly align with your goals.
About the company United Airlines
With over 86,000 employees and more than 700 aircraft, United Airlines is a major American airline. United distinguishes itself in terms of service, safety, and comfort compared to most other American Airlines. The headquarters of this airline is located in Chicago.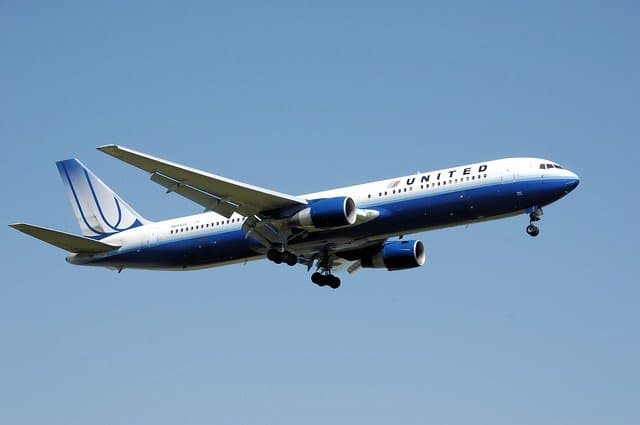 The history of United Airlines
United Airlines was established in 1928 when the aviation companies Boeing Air Transport, National Air Transport, Varney Airlines, and Pacific Air Transport joined forces to create a scheduled air mail service under the name United Airlines. Church was hired to assist passengers on board, which made her the first stewardess of the company.
United Airlines' aircraft were utilized for warfare during World War II. After the war, United Airlines benefited from technology developed during wartime, such as jet engines and pressurized cabins. Air travel increased significantly after World War II.
Mergers with other airlines
By merging with Capital Airlines in June 1961, one of the largest airlines in the world was formed. In May 1981, the boards of United and Continental decided to merge.
Should you buy United Airlines stocks?
Investments in airlines are risky as investors are highly dependent on external factors. If governments impose stricter regulations on airlines or if the demand for flights decreases, the performance of a carrier like United Airlines can decline.
If you consider an investment in United Airlines stocks, it is advisable to thoroughly compare the company with its competitors. This way, you can determine whether United Airlines is the best investment or if another option would be more suitable.
Author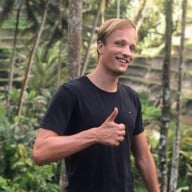 About
When I was 16, I secretly bought my first stock. Since that 'proud moment' I have been managing trading.info for over 10 years. It is my goal to educate people about financial freedom. After my studies business administration and psychology, I decided to put all my time in developing this website. Since I love to travel, I work from all over the world. Click <a href="/about-us/">here</a> to read more about trading.info! Don't hesitate to leave a comment under this article.