How to buy Burger King stocks (2023)? – invest in Burger King
The American company Burger King is an international chain of fast-food restaurants. You can invest in Burger King stocks by purchasing shares of Restaurant Brands International. In this article, we will discuss how to invest in Burger King.
You cannot directly buy Burger King shares as Burger King falls under the company Restaurant Brands International. Before buying these shares, it is important to see how this company as a whole is performing. If Burger King performs well, but Tim Hortons experiences losses, an investment can still turn out poorly. Therefore, investing in Burger King is not as straightforward.
One risk for investments in fast-food companies is the increased focus on healthy living. Fast food causes many health problems worldwide. More and more people are aware of the dangers of fast food. At the same time, there is ample opportunity for Burger King to find customers in emerging regions such as Africa. Additionally, the company caters to the new, more health-conscious customers by introducing vegetarian options.
The best way to invest in Burger King and other companies is by opening an account with a professional broker:
| Brokers | Benefits | Register |
| --- | --- | --- |
| | Buy Burger King without commissions. Your capital is at risk. Other fees may apply. | |
| | Speculate with CFD's on increasing & decreasing prices of Burger King! 82% of retail CFD accounts lose money. | |
| | Benefit from low fees, an innovative platform & high security! | |
| | Speculate on price increases and decreases of Burger King with a free demo! | |
What is the Stock Price of Burger King?
Burger King is part of the company Restaurant Brands International. In the graph below, you can see the price trend of Restaurant Brands International. You can open an investment position directly by using the buttons.
Company Data of Burger King
Below you can find the key company data of Burger King.
Before deciding whether to buy or sell Burger King, it is important to analyse the stock thoroughly. In the overview below, you can see how Burger King has performed over the past period.
Stock Prices of Burger King in the Last 5 Days
In the table below, you can see the stock prices of Burger King for the last 5 days:
What Does the Burger King Stock Price Do in 2023?
Are you curious about what analysts think Burger King will do in 2023 and the following years? We have combined the predictions of analysts using data from Alpha Vantage. Keep in mind that this figure is just a prediction about the price movement of Burger King and it may not come true.
Global recognized brand: The iconic menu and design of Burger King are recognized worldwide. This automatically attracts customers based on brand recognition.
Franchise model: Burger King primarily operates through franchises, which lowers the risks and allows Burger King to benefit from a stable income stream.
Innovation: Burger King has recently introduced plant-based burgers, with which it hopes to attract new costumers.
Digital initiatives: By investing in a mobile application and delivery options, the company aims to gain a larger market share.
Expansion: Burger King has a strong focus on the African market, which is a rapidly growing market.
Competition: Burger King faces strong competition from McDonald's, Wendy's, and Taco Bell.
Economy: When the economy performs poorly, people tend to spend less money on food. Junk food, however, remains a popular option as it is relatively cheap.
Reputation: If Burger King's reputation is damaged by a poor marketing campaign or food poisoning incidents, it can put pressure on the company's performance.
Health: In an increasing number of countries, people are becoming more conscious of the impact of their diet on their health.
What are Burger King's biggest competitors?
If you want to invest in Burger King, you can buy shares of Restaurant Brands International. When you buy these stocks, you also invest in Tim Hortons and Popeyes. In the future, it may be possible to directly buy Burger King shares. For example, BurgerKing India plans to go public.
It is important to analyse the performance of all restaurants within Restaurant Brands International before buying the shares. Once you are certain about investing, you can follow these steps:
Activate your investment account by uploading a copy of your passport and address
Deposit sufficient funds into your investment account to invest in Burger King
Select the stock of Restaurant Brands International
Enter the amount you want to invest and choose a type of order
Click "Buy" to add the shares directly to your investment portfolio
The foundation of Burger King
Burger King Corporation was founded in 1954 by two students, Jim McLamore and David Edgerton. They were studying at Cornell University School of Administration. The idea of opening a fast-food restaurant came about after Jim McLamore visited a McDonald's hamburger stand in San Bernardino, California. On December 4, 1954, the first Burger King location was opened in Miami, Florida.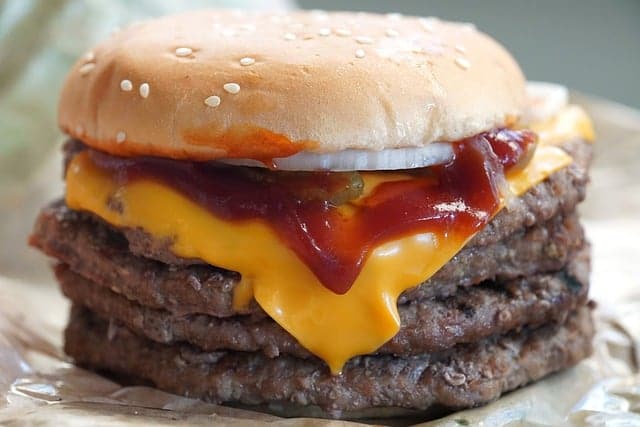 Locations in Many Countries
Burger King has approximately 18,700 locations in over 100 countries. More than half of these locations are located outside the United States. There are also locations in Belgium, the Netherlands, and Australia, among others. The locations in Australia have a different name and are called Hungry Jack's. The majority of these locations are owned by franchisees.
Burger King's Expansion Plans in Africa
The first Burger King locations in South Africa were only opened in 2013. In 2018, Burger King announced its plans to expand in Africa. Discussions were held in 2018 regarding the opening of new establishments in Nigeria, among other places. Africa is undoubtedly a strong growth market, as the population on the continent is rapidly increasing and living standards are rising. The predominantly young population also fits within Burger King's customer segment. By expanding in Africa, Burger King believes it can better compete with McDonald's, which has 37,000 locations worldwide.
Do you think this is a smart move? If so, it may be attractive to buy Burger King shares.
Author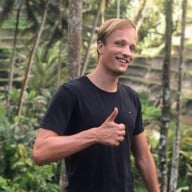 About
When I was 16, I secretly bought my first stock. Since that 'proud moment' I have been managing trading.info for over 10 years. It is my goal to educate people about financial freedom. After my studies business administration and psychology, I decided to put all my time in developing this website. Since I love to travel, I work from all over the world. Click <a href="/about-us/">here</a> to read more about trading.info! Don't hesitate to leave a comment under this article.