How to buy Subway shares?
The American multinational fast-food chain Subway mainly sells sandwiches. The company distinguishes itself from other sandwich stores by allowing their customers to compose their own sandwiches. It is a successful company with more than 45,000 branches all over the world. These branches are run by franchisees. Would you like to invest in Subway shares? In this article we look at whether it is possible to buy Subway shares.
How can you invest in Subway?
It is currently not possible to invest in Subway. This is because the company is a private company. If the company does ever go public, we will let you know directly. However, you can choose to invest in the competitors like McDonald's or Burger King.
Do you want to learn how to buy shares? In our article on buying shares you will learn how to do this:
The history of Subway
Fred DeLuca wanted to start a sandwich store in 1965 at the age of seventeen. With his store, he would like to finance his medical studies. He asked Pete Buck, a friend of the family, to lend him money. Buck suggested DeLuca open a submarine sandwich shop.
A submarine sandwich is a home-baked large piece of baguette that the customer can design to his own taste by using ingredients of his choice. Buck decided to invest a thousand dollars in the sandwich store. Shortly afterwards, the first sandwich store was opened in Bridgport, Connecticut. The name of the store was Pete's Super Submarines.
The subway formula, filling a piece with baguette with ingredients chosen by the customers, turned out to be a success. The number of sandwich stores grew steadily. In 1974 DeLuca decided to work with the franchise formula, which accelerated the growth. In 1978, there were a hundred stores and in 1988 the 1000th Subway was opened.
Pete's Super Submarines becomes Subway
DeLuca used radio campaigns to promote his company. That didn't bring in many new customers. He discovered that Pete's submarines sounded like Pizza Marine to many listeners. That's why he decided to change the name of the company to Pete's Subway. In 1968, the name of the company became Subway.
Locations in many countries
Branches were also opened outside of North America. Subway's first foreign branch was opened in Bahrain in 1984.
Subway now has more than 43,000 branches in more than 111 countries. As a result, the company has more branches than fast food giant McDonald's. For consumers looking for inexpensive food, Subway's freshly made sandwiches are a healthy alternative to McDonald's burgers and French fries.
The products sold by Subway
Subway doesn't just sell sandwiches. The Company also sells wraps, salad, cookies, doughnuts, cakes and English muffins. Pizzas are also sold in American branches since 2006.
The best-selling product is the BMT. The ingredients of the popular Italian BMT are ham, salami and pepperoni. The letters BMT used to be Brooklyn Manhattan Transit. Now the letters BMT stand for Bigger, Meatier, Tastier. The most popular product is bigger, more meaty and tastier.
Mistreated chickens at Subway
At the end of 2019, twenty animal organizations from all over the world started a campaign against Subway. They want the fast-food chain to stop using mistreated chickens. According to the animal welfare organizations, the meat chickens on the menu at this company live and die in an unbearable way. Through their actions at various sites, they want the company to achieve the highest possible standards of chicken welfare.
Author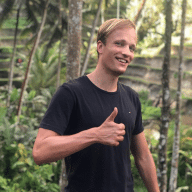 About
When I was 16, I secretly bought my first stock. Since that 'proud moment' I have been managing trading.info for over 10 years. It is my goal to educate people about financial freedom. After my studies business administration and psychology, I decided to put all my time in developing this website. Since I love to travel, I work from all over the world. Click here to read more about trading.info! Don't hesitate to leave a comment under this article.