How to buy Subway shares (2023)? – invest in Subway
The American multinational fast-food chain Subway primarily sells sandwiches. The company sets itself apart from other sandwich shops by allowing customers to customize their own sandwiches. Are you interested in investing in Subway stocks? In this article, we will examine whether it is possible to buy Subway shares.
How to invest in Subway stocks?
Currently, it is not possible to invest in Subway as it is a private company. If the company goes public in the future, we will discuss how to purchase the shares. However, you can choose to invest in competitors such as McDonald's or Burger King.
If you are keen to learn how to buy stocks, our article on buying shares will guide you:
Global Presence: Subway has thousands of restaurants worldwide. The brand's recognition contributes to further (future) growth.
Franchise Model: Subway primarily operates through a franchise model, which enables the company to grow rapidly and establish a stable source of income.
Healthy Options: Customers can customize their sandwiches and pick from healthy options that align with current trends.
New Products: Subway regularly introduces new products, including wraps, salads, and breakfast items.
What are the risks of investing in Subway stocks?
Competition: The fast-food industry is highly competitive, and Subway must invest significantly in robust marketing campaigns.
Dependency: Subway's success heavily relies on the performance of its franchisees. Conflicts over costs or policies can negatively impact results.
Consumer Tastes: Subway must respond quickly to the latest food trends to avoid losing customers.
Reputation: Subway must make every effort to protect its reputation. Issues regarding food safety can directly harm the brand's reputation.
How to buy Subway stocks?
Unfortunately, you cannot buy Subway stocks as the company is not listed on the stock exchange. Subway is currently privately owned by a company called Doctor's Associates. If Subway goes public in the future, you can read the latest news on this page!
You can consider investing in similar stocks, such as:
It is important to execute your investments through a reliable broker. Compare the best options here.
The history of Subway
Fred DeLuca wanted to start a sandwich shop in 1965, at the age of seventeen, to finance his medical studies. He asked Pete Buck, a family friend, to lend him money. Buck suggested him to open a submarine sandwich shop.
A submarine sandwich is a self-baked large piece of bread that customers can customize with their chosen ingredients. Buck decided to invest $1,000 in the sandwich shop. Shortly thereafter, the first sandwich shop opened in Bridgport, Connecticut, under the name Pete's Super Submarines.
The Subway formula, which involves customers customizing a piece of bread with their chosen ingredients, proved to be successful. The number of sandwich shops grew steadily. In 1974, DeLuca decided to work with the franchise model, which accelerated growth. By 1978, there were one hundred shops, and in 1988, the 1000th Subway was opened.

Pete's Super Submarines becomes Subway
DeLuca used radio campaigns to promote his company, but it didn't attract many new customers. He discovered that Pete's submarines sounded like Pizza Marine to many listeners. Therefore, he decided to change the name of the company to Pete's Subway. In 1968, the company's name was changed to Subway.
Locations in many countries
Subway also opened locations outside of North America. The first international Subway was opened in Bahrain in 1984. The first Subway in the Netherlands (Eindhoven) opened in 2000.
Subway now has over 43,000 locations in more than 111 countries, surpassing the fast-food giant McDonald's in terms of the number of establishments. For consumers seeking inexpensive food, Subway's fresh sandwiches provide a healthier alternative to McDonald's burgers and French fries.
Products sold by Subway
In addition to sandwiches, Subway also sells wraps, salads, cookies, doughnuts, cupcakes, and English muffins. In American locations since 2006, they have also been selling pizzas. The best-selling product at Subway is the BMT.
Chicken Controversy at Subway
In late 2019, twenty animal organizations from around the world launched a campaign against Subway. They demanded that the fast-food chain stop using factory-farmed chickens. According to animal welfare organizations, the meat chickens used by this company suffer in unbearable conditions throughout their lives and at the time of their death. Through their actions at various locations, they aim to pressure the company to adopt the highest possible standards for chicken welfare. Such actions can put a company's reputation and stock price under pressure.
Author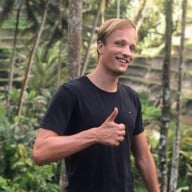 About
When I was 16, I secretly bought my first stock. Since that 'proud moment' I have been managing trading.info for over 10 years. It is my goal to educate people about financial freedom. After my studies business administration and psychology, I decided to put all my time in developing this website. Since I love to travel, I work from all over the world. Click <a href="/about-us/">here</a> to read more about trading.info! Don't hesitate to leave a comment under this article.