How to buy Hewlett-Packard (HP) stocks (2023)?
The American company Hewlett-Packard is commonly known as HP . Do you want to buy HP shares? In this article, you can read about how to invest in Hewlett-Packard stocks and also check the latest stock price.
How to buy Hewlett-Packard stocks?
Hewlett-Packard is a major player in the computer equipment industry. Before buying HP stocks, it's wise to compare the company with its competitors. Do you think HP can still compete? If so, you could consider investing in HP through one of these brokers:
| Brokers | Benefits | Register |
| --- | --- | --- |
| | Buy hp without commissions. Your capital is at risk. Other fees may apply. | |
| | Speculate with CFD's on increasing & decreasing prices of hp! 82% of retail CFD accounts lose money. | |
| | Benefit from low fees, an innovative platform & high security! | |
| | Speculate on price increases and decreases of hp with a free demo! | |
What is the stock price of HP?
Are you curious about the HP stock price? The graph below shows the current price of HP shares.
Company data of HP
Below you can find the key company data of HP.
Analysis of HP stocks
Before deciding whether to buy or sell HP stocks, it's important to thoroughly analyse the share. The overview below shows the performance of HP over the past period.
Market prices of HP over the last 5 days
The table below displays the market prices of HP over the last 5 days:
What does the HP price forecast for 2023 indicate?
Are you curious about what analysts predict for HP's performance in 2023 and the following years? We have combined analysts' forecasts using data from Alpha Vantage. Remember that this figure is merely a prediction of HP's stock performance and may not come true.
What makes it interesting to buy Hewlett-Packard stocks?
Diversification: HP sells a wide range of products, including computers, laptops, printers, and enterprise solutions, which allows HP to target different market segments.
Recognizable brand: HP has built a strong reputation for quality and reliability, which contributes to customer loyalty.
Innovation: HP constantly introduces new innovative products to the market through investments in R&D, such as the Spectre laptops and the HP Multi Jet Fusion 3D printer.
Cost containment: HP focuses on improving efficiency, which has significantly reduced operational expenses.
Competition: HP operates in a highly competitive segment and must constantly fight for market share against companies like Dell, Lenovo, and Apple.
Dependency on macroeconomic factors: HP's performance is highly dependent on the macroeconomic situation.
Technological developments: If HP fails to implement the latest technological advancements, it can quickly be surpassed by competitors.
Supply chain: The production of HP's products requires various components. Disruptions in the supply chain can put production under pressure.
Who are the major competitors of Hewlett-Packard?
Lenovo Group Limited
Epson Corporation
How to buy Hewlett-Packard stocks?
Sign up with a broker: A broker is a company that enables you to buy and sell stocks. On this page, you can directly compare the best brokers.
Activate your account: Before you can invest in HP stocks, you need to activate your brokerage account. You can activate your account by uploading a copy of your passport and proof of address.
Deposit funds: Now, deposit money into your brokerage account via bank transfer or credit card. With some brokers, it may take a few business days for the transaction to be processed.
Buy Hewlett-Packard stocks: Select the HP stock and enter the amount you want to invest. With a market order, you buy the stocks immediately, and with a limit order, you set a maximum price you're willing to pay.
Evaluate your investment: It's wise to regularly evaluate your investment; do HP stocks still align with your current risk profile?
HP Strategy
HP constantly strives for innovation. An example of this is the introduction of Instant Ink, which offers to deliver printer ink regularly for a monthly payment. Furthermore, the computer segment is still a growing market. The shift to remote work due to the COVID-19 pandemic has increased the demand for computer companies.
However, it's important to keep a close eye on the competitors. In China, Lenovo is a major player. Other competitors that you should analyse before buying HP stocks include Dell, Apple, and Acer. This enables you to determine if another computer company might be a more interesting investment. You can also choose to invest in multiple computer companies to diversify your investment and reduce risk.
Company History
In a garage in Palo Alto, California, on January 1, 1939, the company HP was founded by its two founders, William Hewlett and Bill Packard. The company initially produced scientific instruments. During World War II, they manufactured radars, sonars, and radios for the maritime and aviation industries.
The company gained recognition in 1968 for its calculator. The calculator produced at that time is considered to be the first personal computer, although HP referred to it as a calculator. In the early 1980s, HP released its first personal computers. Although the company initially targeted businesses and universities, these PCs became available to individual consumers in the 1990s.
Hewlett-Packard Company Split
On November 1, 2015, the company was split into HP and HPE. HP focuses on the computer and printer market, while HPE focuses on the storage, server, software, and service markets. In terms of revenue, the companies perform approximately equally, but HPE is more profitable.
Acquisitions by Hewlett-Packard
Hewlett-Packard has acquired several companies. HP acquired companies to increase its market share and introduce new products to the market. Some examples of acquired companies are:
In 2002, the company Compaq was acquired, which made HP the market leader in both the server and PC markets. The acquisition led to almost a doubling of HP's revenue. Through this acquisition, HP acquired the brands Compaq, Digital Equipment Corporation, and Tandem Computers.
In 2011, the company acquired the British software company Autonomy. This company provides infrastructure software to companies delivering web-based cloud services. This acquisition made HP a bigger player in the field of enterprise software. However, this acquisition was not successful as the anticipated benefits could not be realized.
In 2017, HP acquired the infrastructure specialist SimpliVity for $650 million. The company, like the HP Enterprise company acquired by HP, operates in the hyperconverged infrastructure appliance sector.
Always consider the impact of acquisitions on the company. A positive impact can lead to an increase in stock price, while a negative impact can put pressure on the stock price.
Should you buy Hewlett-Packard stocks?
Hewlett-Packard is a well-known computer brand which can potentially be an interesting investment. However, it is important to analyse the economic situation thoroughly. When the economy performs poorly, the company's performance tends to suffer. Furthermore, research how HP performs compared to the competition. This allows you to determine whether it is attractive to buy HP stocks at this time.
Author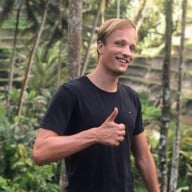 About
When I was 16, I secretly bought my first stock. Since that 'proud moment' I have been managing trading.info for over 10 years. It is my goal to educate people about financial freedom. After my studies business administration and psychology, I decided to put all my time in developing this website. Since I love to travel, I work from all over the world. Click <a href="/about-us/">here</a> to read more about trading.info! Don't hesitate to leave a comment under this article.