How to buy Dell shares?
The American company Dell was founded on May 1, 1984. The company develops and sells laptops, smartphones, and equipment related to computers. Founded by Michael Dell, the company is one of the largest technology companies in the world. The company's headquarters are located in Round Rock, Texas. Do you want to invest in Dell? In this article we discuss the best methods you can use to buy Dell shares!
Do you want to buy Dell shares? You can directly trade in Dell stocks with one of these reliable brokers:

| Brokers | Benefits | Register |
| --- | --- | --- |
Dell shares have had the necessary ups and downs. In 2004, for example, you saw that the company had to go up against the competitor HP. The  share price then came under pressure. As an investor, you can benefit from these kinds of movements by actively speculating on the stock. You can then buy the share when good news arrives. When you expect the company to do less well, you can take a short position. With a short position, you get a positive result when the share price falls.
A good company where you can actively trade in Dell shares is Plus500. At Plus500, you trade in CFD shares, allowing you to focus entirely on price movements. Within the easy-to-use software, you can place orders on Dell and other major U.S. companies. Do you want to try the possibilities completely free with an unlimited demo? Use the button below to open a demo directly at Plus500:
What is Dell's stock price?
Are you curious how their stock performs? The chart below shows the CFD price development of Dell shares. By using the buttons, you can take a position on this well-known American stock.
The first PC
When founded in 1984, the company was called PC's Limited. Michael Dell then built the first portable computers in a dorm room. At the age of nineteen he decided to leave the university to focus entirely on his company PC's Limited.
In 1985, the turbo PC appeared on the market. This first self-designed PC, which costed $795, was only produced after order. This PC was a success: the company grossed a whopping $73 million in its first year of existence.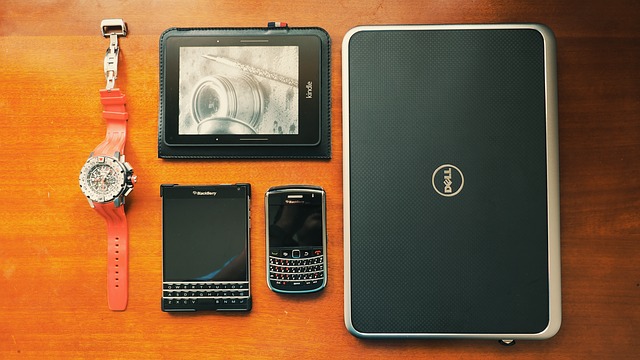 PC's Limited becomes Dell
In 1988, the company's name was changed to Dell Computer Corporation. Dell decided to now work internationally as well. Eight years after the company was founded, the company's success was rewarded with a place on Fortune500's list of the most successful  companies in the world. At 27, Michael Dell was the youngest company director with a place on the Fortune500 list.
Dell becomes the largest computer manufacturer
Dell abandoned its intention in 1993 to supply its computers to major outlets, such as Walmart. As before, the computers were only available to order. From 1996 onwards, customers could order the computers through Dell's website.
After the acquisition of ConvergeNet Technologies in 1999, the company became the largest PC manufacturer in the world. After the merger of Compaq with Hewlett-Packard, the company had to temporarily relinquish the first place. However, Dell quickly rose to first place again. In the late 1990s, Dell was known as the provider of the most reliable computers with good service.
Name change and producing other electronics.
In 2002 Dell decided to start producing other electronics in addition to PCs. In 1983, the company's name was changed to Dell Inc. This company also produced portable computers, printers, and televisions.
Dell's downturn
In 2006, Dell's turnover was much lower than in 2005. The cause of this was the saturated computer market. Dell also did not focus sufficiently on by-products. Moreover, unlike its competitors Hewlett-Packard, Dell did not offer quality computers for a low price. Dell computers were not for sale in department stores, while many consumers were keen to see a computer or laptop before deciding to purchase.
The company's growth deteriorated the quality of their customer service. Customers who were dissatisfied with the service formed an online community. This was not without consequences: in 2006, Dell had to cede its first place as the largest computer manufacturer in the world to Hewlett-Packard.
Dell follows new strategy
In 2007, Dell announced a new strategy. Dell started offering more products and their customer service was improved. Since 2008, Dell has acquired specialized software, system management, and technology. As a result, the company starts doing better. Dell Inc. reached the 44th place in the Fortune-500 list. At present, Dell is the third largest computer manufacturer in the world, after Hewlett-Packard and Lenovo.
Author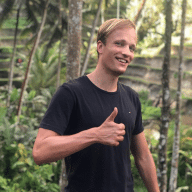 About
When I was 16, I secretly bought my first stock. Since that 'proud moment' I have been managing trading.info for over 10 years. It is my goal to educate people about financial freedom. After my studies business administration and psychology, I decided to put all my time in developing this website. Since I love to travel, I work from all over the world. Click here to read more about trading.info! Don't hesitate to leave a comment under this article.