How to buy Acer shares (2023)? – invest in Acer
In the field of electronics, the Taiwanese company Acer is one of the world's largest manufacturers. The company is known for producing laptops with a strong price-performance ratio. In addition to laptops, the company produces a wide range of other products. Are you considering an investment in Acer stocks? In this article, you'll find everything you need to know before buying Acer shares.
If you have confidence in Acer's future, it may be wise to add Acer shares to your portfolio. However, it's important to perform a good analysis first. This way, you can ensure that the company will continue to perform well in the future.
In the overview, you can see which brokers you can use to buy & sell Acer shares:
| Brokers | Benefits | Register |
| --- | --- | --- |
| | Buy Acer without commissions. Your capital is at risk. Other fees may apply. | |
| | Speculate with CFD's on increasing & decreasing prices of Acer! 82% of retail CFD accounts lose money. | |
| | Benefit from low fees, an innovative platform & high security! | |
| | Speculate on price increases and decreases of Acer with a free demo! | |
Technological innovation: Acer is known for its innovation. For example, Acer has released the popular predator gaming products.
Global presence: Acer operates in more than 160 countries, which allows it to serve a diverse customer base.
Strong brand: Acer is a strong brand in the computer industry, which can contribute to the company's revenue.
Diversification: Acer's sale of computer accessories alongside computers appeals to different customer segments.
The risks of investing in Acer stocks
Economic situation: Acer's business model is heavily dependent on the economic situation.
Competition: The computer technology industry is highly competitive, and Acer may lose market share quickly.
Dependency on suppliers: Acer depends on the supply of various raw materials for the production of its hardware.
Software: Acer relies on operating systems like Windows and Chrome OS for the proper functioning of its products.
Step 2: Follow the steps to activate your investment account.
Step 3: Deposit sufficient funds into your account to buy Acer shares.
Step 4: Select the Acer share within your broker account.
Step 5: Enter the amount you want to invest and click on buy.
Step 6: Take the time to regularly evaluate your investments.
What does Acer do?
Acer laptops are known for their strong price-performance ratio. In addition to laptops, Acer produces other electronic products such as smartphones, monitors, projectors, and LCD TVs. Acer's headquarters are located in Taipei, Taiwan.
As a desktop seller, Acer performs well globally. However, its market share has declined in North America. In Europe, the company is still performing well and is a leading player in sales to governments and government agencies. The company gained more global recognition by sponsoring the Vancouver Winter Olympics.
Acer tries to improve the quality of its services by no longer outsourcing customer service. This is expected to attract more customers, which makes an investment in the stock more attractive.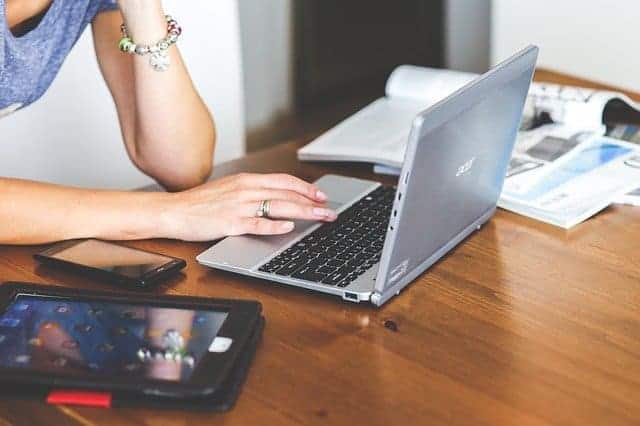 Strong competition
When investing in Acer stock, it is important to keep a close eye on the competition. Competition is fierce in the electronics segment. The following are the company's main competitors:
When considering an investment in Acer stocks, it is wise to research how the company performs in relation to its competitors. This will help prevent yourself from investing in a stock that performs worse than other companies in the same sector.
Acer's history
Acer was founded in Taipei by Stan Shih in 1976. At the time of its founding, the company did not produce laptops. Under the name Multitech, the company focused on microprocessors.
In the early 1980s, Multitech developed the first computers. The first PC developed for consumers was the Microprofessor 2. The company changed its name to Acer in 1986.
Acer captured a place in the rapidly growing computer market. Before the well-known computer manufacturer IBM, Acer released a 32-bit computer.
Acer's laptops
In 1997, Acer acquired the notebook division from Texas Instruments. Acer then introduced laptops for business professionals. The Acer Travelmate was well received by customers.
In 1999, Acer began producing the Acer Aspire series for consumers. The first laptop in this series was the Acer Aspire 1511, which had a 200 MHz Intel Pentium processor.
Should you buy Acer stock?
An investment in Acer shares can be interesting, but it's always important to first investigate the financial situation of the company. For example, if Acer is surpassed by its competitors, it may be less attractive to invest in Acer shares.
First, research whether Acer fits within your current investment portfolio. Not every investor has the same risk tolerance, so determine whether you think an investment in Acer is worth the risks.
If you're sure you want to buy Acer shares, you can place an order on the stock market. Don't forget to evaluate your investment regularly to make sure it still fits within your risk profile.
Author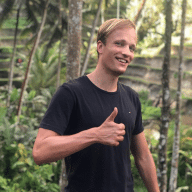 About
When I was 16, I secretly bought my first stock. Since that 'proud moment' I have been managing trading.info for over 10 years. It is my goal to educate people about financial freedom. After my studies business administration and psychology, I decided to put all my time in developing this website. Since I love to travel, I work from all over the world. Click here to read more about trading.info! Don't hesitate to leave a comment under this article.