How to buy Acer shares?
In the field of electronics, Taiwan's Acer is one of the largest manufacturers in the world. The company is known for producing laptops with a strong price-quality ratio. In addition to laptops the company produces many more different products. Are you considering an investment in Acer? In this article you can read everything you need to know before you buy Acer shares.
Do you want to buy Acer shares? You can directly trade in Acer stocks with one of these reliable brokers:

| Brokers | Benefits | Register |
| --- | --- | --- |
By actively investing in Acer shares, you can respond well to the latest developments. For example, when the company comes up with a new, innovative product, you can respond to this by quickly opening a trading position. By opening a short position you can also obtain a good result when the price of the Acer share crashes.
CFDs are very suitable for active trading. A CFD makes it possible to trade with a small amount in Acer shares. Moreover, you can try the possibilities completely free & without risk with a free unlimited demo. Use the button below to open a demo directly at Acer:
What does Acer do?
Acer is best known for their laptops. These laptops are known for their strong value for money. However, Acer does not just make laptops. Other electronic Acer products include computers, smartphones, monitors, projectors, and LCD TVs. This major player in the electronics market sells millions of products every year. The company's headquarters are located in Taipei, Taiwan.
As a desktop seller, Acer is doing well worldwide. Nevertheless, the market share in North America has fallen somewhat. In Europe, however, the company is still doing very well and is a leading player in sales to governments and public authorities. The company gained worldwide fame by sponsoring the Winter Olympics in Vancouver.
Acer tries to improve their service quality by no longer outsourcing customer service. As a result, they hope to attract more customers, which can of course make an investment in the share more attractive.

Strong competition
When you invest in Acer's stock, it is important to keep a close eye on the competition. This because competition in the electronics segment is fierce. The following parties can be seen as the company's main competitors:
When you consider an investment in Acer, it is advisable to examine how the company is performing in comparison to these competitors. By doing so you avoid buying a stock that does not perform as well as other companies in the same sector.
Acer's history
In 1976, Acer was founded in Taipei by Stan Shih. At the time of its foundation, no laptops were made by the company. The company was even not named Acer yet. Under the name Multitech, the company focused on producing microprocessors.
In the early 1980s, Multitech developed the first computers. The first PC developed for consumers was the Microprofessor 2. The name of the company was changed to Acer in 1986. That name made the company accessible to a wider audience. Acer gained a place in the fast-growing market of computers. Even before the well-known computer manufacturer IBM, Acer released a 32-bit computer.
Acer's laptops
Texas Instruments acquired its notebooks business in 1997. That takeover was not without consequences. Acer marketed laptops for business professionals. The Acer Travelmate appealed to customers. In 1999, Acer began making the Acer Aspire series for consumers. The first laptop of this series was the Acer Aspire 1511. This laptop was equipped with an Intel Pentium processor of 200 MHz.
New business units
In 2010, the Acer Smartphones business unit was added to the company. The business unit Acer New LED/multimedia TV was acquired. With this move the company's focus shifted away from computers and laptops
2016: new products
In 2016, Acer showed new products. The Acer Spin laptop can be opened further than usual for laptops. By folding the laptop open up to 360 degrees, it actually becomes a tablet. The Acer Switch, for all intents and purposes, is a tablet. However, by clicking the tablet on to a keyboard, it becomes a computer.
Acer also showed the Acer Swift in 2016. The thickness of this flagship among laptops is less than 10 millimetres at its thickest point. The laptop was the thinnest laptop in the world during introduction.
Innovations by Acer
The company is constantly working on innovations. For example, Acer developed products related to the laptop. That is how Acer marketed Chromebooks. Acer's first Chromebook was the C620. Acer became the largest producer of Chromebooks. Another innovation was a laptop with various usage features. In 2001, a laptop was developed with a horizontally rotating screen. This made it possible to easily show the screen to other people.
Do you think Acer will bring even more technological innovations to the market in the future? Then it may be attractive to buy Acer shares.
Author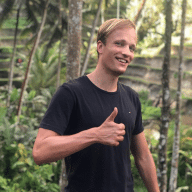 About
When I was 16, I secretly bought my first stock. Since that 'proud moment' I have been managing trading.info for over 10 years. It is my goal to educate people about financial freedom. After my studies business administration and psychology, I decided to put all my time in developing this website. Since I love to travel, I work from all over the world. Click here to read more about trading.info! Don't hesitate to leave a comment under this article.