How to buy Kellogg Company shares?
Kellogg Company was originally known for its breakfast cereals. Nowadays, the company is much more than that and is, for example, also competing in the market for meat substitutes. Are you considering an investment in the Kellogg Company? In that case, it is wise to first read more about buying and selling Kellogg Company shares here.
Where can you buy Kellogg stocks?
Do you want to buy Kellogg shares? You can directly trade in Kellogg stocks with one of these reliable brokers:

| Brokers | Benefits | Register |
| --- | --- | --- |
How to actively invest in Kellogg company?
With active speculation, you can anticipate both sharp price rises and price falls. For example, you can buy Kellogg Company stocks one day and sell them the very next day. You do need a special type of broker to be able to trade Kellogg Company shares successfully.
Plus500 is a good broker to actively trade Kellogg shares. At Plus500 you can try active CFD trading completely free & without risk. Use the button below to open an instant account at Plus500:
Is it wise to invest in Kellogg?
An investment in Kellogg can certainly turn out well. The company originally started with breakfast cereals, but nowadays has a much more diverse product range. Examples of products the company sells are snacks, frozen food and even vegetarian burgers. This makes an investment in Kellogg a good one with a good spread of risk.
Another good reason to buy Kellogg shares is the attractive dividend the company pays. If you are looking for a stable stock to build an income with, you may want to consider Kellogg. Moreover, the new vegetarian Incogmeato burger may compete with Beyond Meat, which may increase the company's profitability in the future.
What is Kellogg's stock price?
Are you curious about how the stock price of Kellogg develops? In the graph below you can see immediately at what price you can buy and sell Kellogg shares:
About the Kellogg Company
The Kellogg Company, often referred to as Kellogg's, is a food manufacturer.  In over a hundred years, the company has grown into a multinational. The range of breakfast cereals and cereal bars is now produced in factories in 19 countries. The breakfast cereals and cereal bars are sold in more than 180 countries. Today, the company's product range includes breakfast cereals, biscuits, crackers and snacks.
The headquarters of this company is in Battle Greek, Michigan. This head office is thus located in the same place as the company was founded.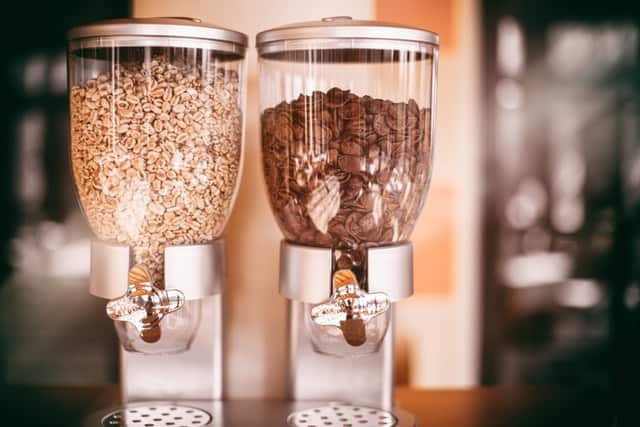 The history of the company
The founder of the company is William Keith Kellogg. He was concerned about the health of his fellow men. At the end of the 19th century, he aimed to make a product that would contribute to the health of everyone. Together with his older brother, Dr Harvey Kellogg, he laid the foundations for the breakfast cereal industry.
The two brothers run a sanatorium in Battle Creek. There, they develop new, grain-based food products. They are looking for light products. In 1894, they decide to boil wheat grains. They accidentally let the wheat grains boil too long, which led them to discover that the hardened wheat grains had become crunchy flakes when rolled out. When W.K. Kellogg does the same process with corn, a bowl of tasty and crunchy corn flakes is created: this is how he discovered cornflakes.
W.K. Kellogg decides to move into a factory near the sanatorium. He developed his product and prepared it for the market. In 1906, he founded the Battle Creek Toasted Corn Flake Company. He proved to be a born marketer. As competition grew, he decided to put his signature W.K. Kellogg's clearly on his products. This way, the consumer can easily pick out the original product with the highest quality from the growing supply.
For more than 90 years, that signature was on all Kellogg's packaging. Today's Kellogg's logo is a stylized version of his signature. This strong brand recognition can be a good reason to invest in Kellogg's.
An acquired business and a sold business
In 2012, Kellogg Company bought the Pringels crisp brand from Procter and Gamble for $2.17 billion. With this purchase, the company became the second largest producer of snacks in the world after PepsiCo.
Kellogg's biscuit division was bought by Ferrero in 2019. For this acquisition, this Italian company paid a sum of USD 1.3 billion.
Kellogg Company reckoned with a no-deal Brexit
At the end of 2020, a Brexit deal was struck between the UK and the EU. For a long time, it was uncertain whether a deal would be made. Therefore, Kellogg, the second most popular salt brand in the UK, had taken precautions.
In the UK, the company stocked up on Pringles crisps and cornflakes. New warehouses were even opened to be able to do that. These extra stocks were built to avoid possible problems with import tariffs payable at the border in the event of a no-deal Brexit.
Now that there is a clearer Brexit deal, concerns have eased again. This may be a reason to invest in Kellogg stocks.
Author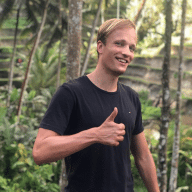 About
When I was 16, I secretly bought my first stock. Since that 'proud moment' I have been managing trading.info for over 10 years. It is my goal to educate people about financial freedom. After my studies business administration and psychology, I decided to put all my time in developing this website. Since I love to travel, I work from all over the world. Click here to read more about trading.info! Don't hesitate to leave a comment under this article.