How to buy Kellogg shares (2023)? – invest in Kellogg
Kellogg Company is originally known for its breakfast cereals. Nowadays, the company is much more than that and competes, for example, in the market for meat substitutes. Are you considering an investment in Kellogg shares? On this page, you discover how to buy Kellogg stocks & read an extensive analysis of the share.
Do you have confidence in Kellogg? Are you looking for a stock with a solid dividend yield and the ambition to expand to new markets? Then an investment in Kellogg shares can turn out well.
You can buy and sell Kellogg shares yourself with the following brokers:
| Brokers | Benefits | Register |
| --- | --- | --- |
| | Buy Kellogg without commissions. Your capital is at risk. Other fees may apply. | |
| | Speculate with CFD's on increasing & decreasing prices of Kellogg! 82% of retail CFD accounts lose money. | |
| | Benefit from low fees, an innovative platform & high security! | |
| | Speculate on price increases and decreases of Kellogg with a free demo! | |
Why can it be interesting to buy Kellogg stocks?
Diversification: Kellogg sells products, which means that poor results with one product can be offset by good results with another product.
Worldwide presence: Kellogg is active in more than 180 countries. This reduces the risk, as you are less dependent on the economic developments in a specific region.
Strong financial performance: Kellogg built a strong reputation and has achieved solid financial results in the past. Of course, it is important to investigate whether these results can be maintained in the years to come.
Dividend: Kellogg pays out a solid, stable dividend.
Commodity costs: fluctuations in commodity prices can put pressure on Kellogg's results.
Competition: the company competes with large companies such as Nestlé and Kraft Heinz.
Trends: consumers pay more attention to their health. This may cause less healthy Kellogg products to decline in popularity.
What is the stock price of Kellogg?
Are you curious about how the stock price of Kellogg develops? In the graph below, you can see directly at what price you can buy and sell Kellogg shares:
Company profile of Kellogg Company
Below, you can see the most essential corporate data of Kellogg Company.
Analysis of Kellogg Company
Before you decide whether you want to buy or sell Kellogg Company shares, it is wise to analyse the stock thoroughly. In the overview below, you can see how Kellogg Company has developed over the past period.
Stock prices of Kellogg over the last 5 days
In the table below, you can see the stock prices of Kellogg Company for the last 5 days:
What will happen to the stock price of Kellogg Company in 2023?
Are you curious about what analysts think Kellogg Company will do in 2023 and the following years? We have combined the prognoses of analysts with data from Alpha Vantage. Keep in mind that this number is only a prediction of the stock price movement of Kellogg Company, and this prediction does not necessarily have to come true.
Choose a reliable stockbroker where you can invest in Kellogg
Open an account and activate it by uploading a copy of your passport
Then, deposit money into your stock account so that you can buy Kellogg shares
Search for the stock by entering the ticker in the search box: K
Then, enter the amount you want to invest and click on buy
About Kellogg Company
Kellogg Company, often referred to as Kellogg or Kellog's, is a food producer. In over a hundred years, the company has grown into a multinational corporation. The range of breakfast cereals and grain bars is now produced in factories spread over 19 countries. The breakfast cereals and grain bars are sold in more than 180 countries. Nowadays, the company's product range includes breakfast cereals, cookies, crackers, and snacks.
The headquarters of this company are located in Battle Creek, Michigan. This headquarters is located in the same place where the company originated.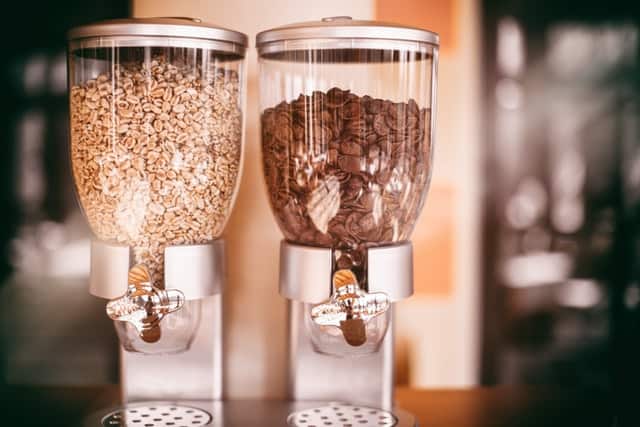 The history of the company
The founder of the company is William Keith Kellogg. He was concerned about the health of his fellow human beings. At the end of the 19th century, it was his goal to create a product that contributes to everyone's health. Together with his older brother, Dr. Harvey Kellogg, he laid the foundation for the breakfast cereal industry.
The two brothers owned a sanatorium in Battle Creek, where they developed new, grain-based food products. In 1894, they decided to cook wheat grains. They accidentally let the wheat grains cook for too long, and discovered that the hardened wheat grains had become crispy flakes when rolled out. When W.K. Kellogg repeated the same process with corn, he created a bowl of tasty and crispy corn flakes: thus he discovered corn flakes.
W.K. Kellogg decides to move into a factory located near the sanatorium. He develops his product and prepares it for the market. In 1906, he founded the company "Battle Creek Toasted Corn Flake Company". As competition grew, he decided to place his signature "W.K. Kellogg's" on his products. This made it easier for consumers to pick the original product with the highest quality from the growing selection of competing products.
For over ninety years, that signature was seen on all Kellogg's packaging. The Kellogg's logo today is a stylized version of his signature. This strong brand awareness can be a good reason to invest in Kellogg stocks.
An acquired company and a sold activity
Kellogg Company acquired the Pringles brand from Procter & Gamble in 2012 for $2.17 billion, which made Kellogg the second-largest snack producer in the world after PepsiCo.
In 2019, Kellogg's cookie division was acquired by Ferrero for $1.3 billion.
Kellogg prepared for a no-deal Brexit
At the end of 2020, a Brexit deal was signed between the UK and the EU. For a long time, it was uncertain whether a deal would be made. That's why Kellogg, one of the UK's most popular pretzel brands, took precautions.
The company stockpiled extra Pringles chips and cornflakes in the UK and even opened new warehouses to avoid potential border tariff issues in the event of a no-deal Brexit.
Now that there is a clear Brexit deal, these concerns have been reduced, which makes investing in Kellogg shares more appealing.
Investing in Kellogg can be a wise decision since the company offers a diverse range of products, including breakfast cereals, snacks, frozen foods, and even vegetarian burgers. This diversity provides a solid level of risk diversification for investors.
Additionally, the company offers an attractive dividend for those seeking a stable stock to complement their income. The company's new vegetarian Incogmeato burger can compete with Beyond Meat in the future, which can potentially increase the company's profitability.
Author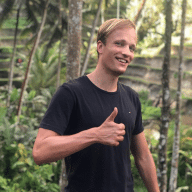 About
When I was 16, I secretly bought my first stock. Since that 'proud moment' I have been managing trading.info for over 10 years. It is my goal to educate people about financial freedom. After my studies business administration and psychology, I decided to put all my time in developing this website. Since I love to travel, I work from all over the world. Click here to read more about trading.info! Don't hesitate to leave a comment under this article.