How to buy Kraft Heinz shares?
Everyone knows Kraft Heinz. I always have a package of Kraft Heinz ketchup in my fridge. Would you like to invest in this large food and beverage company from North America? Then you've come to the right place! Here you can immediately find out how to buy Heinz shares. You can also consult the current stock price of Kraft Heinz here.
Where can you buy Heinz stocks?
Do you want to buy Heinz shares? You can directly trade in Heinz stocks with one of these reliable brokers:

| Brokers | Benefits | Register |
| --- | --- | --- |
Active trading in Kraft Heinz shares can be very interesting. In 2017, the stock was worth almost $100 and at the time of writing only $25 remains. If you had bought Kraft Heinz shares, you could have lost a lot of money. However, by actively trading you can respond smartly to every development. You can open a short position on Kraft Heinz shares. By opening a short position you'll earn money when the price falls.
But what is a good way to open a short position on a stock? Plus500 is a broker where you can speculate on the share price of Kraft Heinz with CFDs. By actively trading you can constantly open and close positions, allowing you to respond to movements up and down. Would you like to try CFD trading for free with a demo? Then open an account directly using the button below:
What is the current stock price of Kraft Heinz?
Would you like to know how the price of Kraft Heinz shares has developed? In the graph below you can see the current CFD price of Kraft Heinz.
When people stay at home more often, Heinz is doing extra well. The company sells a lot of comfort foods such as cheese & ketchup. That's why the company did extra well during the corona pandemic. So, in similar situations it can be attractive to buy Fraft Heinz shares.
One of the company's problems is that not all brands are doing equally well: Jell-O and Kool Aid, for example, have not received enough attention and have therefore fallen into oblivion. When the company's brands lose value, this can damage the company's profitability. An investment in Kraft Heinz can then become less attractive.
Despite this drawback, many people still see Kraft Heinz as a value share: For example, Warren Buffet owns shares in the company with Berkshire Hathaway. It is a defensive stock that pays dividends and has built up a stable position. An investment in Kraft Heinz is not particularly exciting and can be a good choice for the risk-averse investor.
However, it is important to take recent trends into account: consumers find it increasingly important to eat locally & organically. A large multinational that mainly sells unnaturally processed food does not yet fit well within this trend. Also, many people are becoming more and more health conscious, so snacks could do less well in the future. When you want to buy Kraft Heinz shares, it is therefore important to keep a close eye on the latest developments.
What does the company Kraft Heinz do?
Kraft Heinz is a globally trusted producer of delicious foods. The company supplies food of high-quality and good taste. This is food for all occasions, on the road, in restaurants and at home. In terms of size, this food and beverage company ranks third in North America. In the world, the company ranks fifth. The company employs 38,000 people (2018).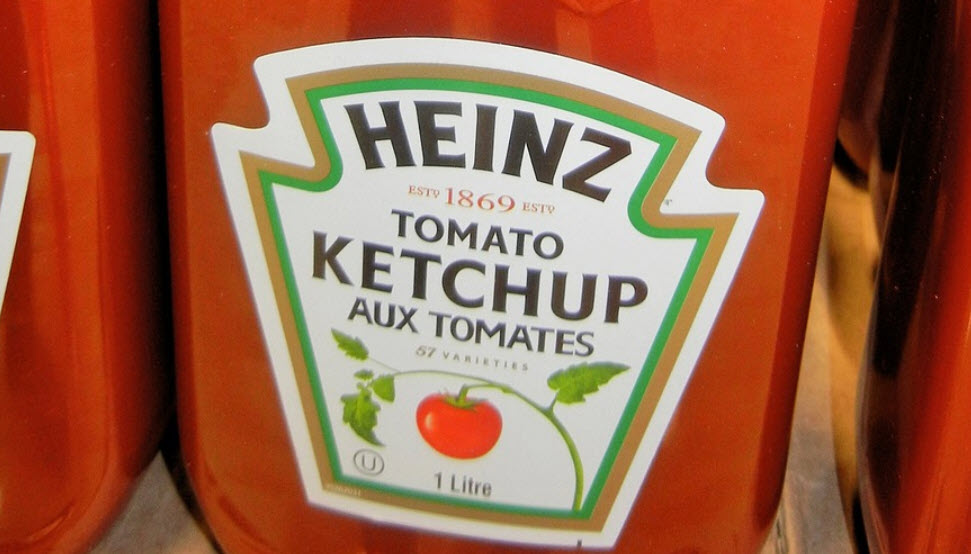 The Kraft Heinz Company (KHC)
The American food company The Kraft Heinz Company (KHC) is best known under the name Kraft Heinz. The company was formed by a merger of Kraft Foods and Heinz. The company's headquarters are located in Chicago and Pittsburgh. Not only the brands Kraft and Heinz belong to the company: another 20 brands belong also belong to the company. Brands belonging to the company include Boca Burger, Gevalia coffee and Philadelphia cream cheese.
Founding of the company
In 2015, the merger of the companies Kraft Foods and H.J. Heinz was approved by the board of both companies. The shareholder also agreed to the merger. The new Kraft Heinz Company is a large company. In addition to the head offices in Chicago and Philadelphia, the company has offices spread across the United States, Canada, South America, Europe, Asia and Australia.
Failed acquisition of Unilever
In 2007, Kraft Heinz announced that they wanted to take over the British-Dutch multinational Unilever for 143 billion dollars. This company is much larger than Kraft Heinz. It has 123,000 more employees and a turnover that is 34 billion dollars higher. Unilever rejected the offer. Prime Minister Theresa May requested an investigation into the agreement after which Karl Heinz decided to cancel the offer.
Do you think Kraft Heinz will make an interesting takeover in the future? Then you can think about whether this will make investing in Heinz more interesting.
Introduction of Springboard Brands
In 2018 Kraft introduced Heinz Springboard Brands. This is an enterprise focused on producing organic, natural and super-premium food brands. Later that year the company acquired the Primal Kitchen brand. This brand was acquired to promote the start of Springboards Brands. The Primal Kitchen brand was paid 200 million dollars in 2019. This brand was expected to make an annual contribution to sales of 50 million U.S. dollars.
Do you think these acquisitions will have a positive impact on the share price in the future? Then it might be interesting to invest in Kraft Heinz.
Author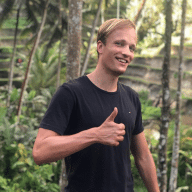 About
When I was 16, I secretly bought my first stock. Since that 'proud moment' I have been managing trading.info for over 10 years. It is my goal to educate people about financial freedom. After my studies business administration and psychology, I decided to put all my time in developing this website. Since I love to travel, I work from all over the world. Click here to read more about trading.info! Don't hesitate to leave a comment under this article.