How to buy US Steel stocks (2023)? – invest in US Steel
US Steel is one of the major steel producers in America. When the economy performs well, the demand for steel increases which can make an investment in a company like US Steel attractive. Do you want to invest in this steel producer? In this article, you will learn how to buy US Steel stocks and you can examine the current stock price of the company.
Where can you buy US Steel stocks?
If you believe that US Steel will perform well in the future, you can choose to buy stocks for the long term. In this overview, you can see which brokers offer US Steel stocks:
| Brokers | Benefits | Register |
| --- | --- | --- |
| | Buy US Steel without commissions. Your capital is at risk. Other fees may apply. | |
| | Speculate with CFD's on increasing & decreasing prices of US Steel! 82% of retail CFD accounts lose money. | |
| | Benefit from low fees, an innovative platform & high security! | |
| | Speculate on price increases and decreases of US Steel with a free demo! | |
What is the current price of US Steel?
Are you curious about the current price of US Steel stocks? Understandable! Below, you can see the price development of US Steel stocks. You can also use the buttons to place a new order.
Company information of US Steel
Below, you can find the key company information of US Steel.
Analysis of US Steel stocks
Before deciding whether to buy or sell US Steel shares, it is important to analyse the stock thoroughly. In the overview below, you can see how US Steel performed over the past period.
Stock prices of US Steel over the last 5 days
In the table below, you can see the stock prices of US Steel for the last 5 days:
What does the US Steel stock price do in 2023?
Are you curious about what analysts think US Steel will do in 2023 and the following years? Using data from Alpha Vantage, we have combined analysts' predictions. Keep in mind that this figure is only a prediction of the price movement of US Steel and it may not come true.
What makes it interesting to buy US Steel stocks?
Strong position: US Steel is one of the largest steel producers in the United States.
Infrastructure: US Steel benefits when the demand for steel for new infrastructure projects increases.
Strategic cost management: US Steel invests in improving efficiency by optimizing production processes.
Potential for domestic steel production growth: Policies that promote the production of "domestic" steel can boost the profitability of US Steel.
Cyclical nature: The demand for steel is cyclical. When the economy performs poorly, there is less construction and production.
Intense competition: US Steel faces strong competition from local and international companies. International companies sometimes have significant cost advantages.
Volatility: US Steel relies on raw materials such as iron and coal for steel production. Fluctuations in commodity prices can therefore affect the results.
Regulations: Regulations related to emission reduction can further increase costs for US Steel.
What are the main competitors of US Steel?
Nucor Corporation
ArcelorMittal
POSCO
AK Steel Holding Corporation
Steel Dynamics, Inc.
How to buy US Steel stocks?
Activate your investment account by verifying your identity
Select the US Steel stock and determine how much you want to invest
Then, click on "buy" to invest directly in US Steel stocks
Monitor your investment and sell whenever you want
About the company US Steel
The company US Steel, formally known as the United States Steel Corporation, is an integrated steel company based in the United States. However, not all the company's main production locations are located in America. Many production locations of the company can be found in Central Europe.
US Steel is not only a significant steel company for the American market but also for the European market. The company's European activities account for approximately one-sixth of its total revenue.
The different business segments of US Steel
US Steel has divided its operations into different business segments. For example, there are the Flat-rolled products, including speciality steel plates. These steel plates are used in various sectors, including the transportation sector and construction.
The second business segment is 'US Steel Europe'. As the name suggests, this segment encompasses all European activities. The main factory of US Steel on European territory is located in Slovakia.
Last but not least, there is the 'Tubular Products' business segment. This segment is responsible for the production of tubes, which are supplied to customers in the chemical, oil, and gas industries. Research how the business segments perform to determine whether it is wise to invest in US Steel stocks.
The history of US Steel
US Steel was formed when the former steel magnate Andrew Carnegie chose to sell his steel company in 1901. He sold the 'Carnegie Steel Company' to Wall Street banker John Pierpont (J.P.) Morgan. It was John Pierpont's goal  to create the dominant American steel giant by bringing together various (large) steel producers under one company.
The IPO of US Steel was one of the most significant IPOs the world had ever seen. This was due, among other things, to the enormous number of banks involved in the IPO, since the brand-new steel giant was brought to the stock market through 300 different banks. At that time, the total market capitalization of US Steel was about $1.4 billion, wich meant it was the world's first billion-dollar company.
Acquisitions by US Steel
US Steel regularly acquired struggling companies. Examples of such acquisitions include the Slovak steel company VSZ in 2000 and the bankrupt National Steel Corporation in 2003. With the acquisition, US Steel also took over debts totalling $200 million. In 2007, US Steel also acquired the Canadian steel producer Stelco for one billion dollars.
Pay close attention to these types of acquisitions: it can be a good reason to buy or sell US Steel stocks.
Is it wise to invest in US Steel stocks?
US Steel is one of the world's major steel producers. Furthermore, this American company has proven to be very solid over the years, both operationally and financially. This makes US Steel an interesting option for investors interested in the steel industry.
US Steel's aggressive acquisition strategy, however, also carries risks. The enormous debt burden can prove a risk, since a severe economic downturn in the steel industry could potentially put even an established company like US Steel in trouble.
Steel stocks are quite cyclical in nature. Therefore, before investing in US Steel stocks, it is advisable to carefully analyse the economic situation.
Author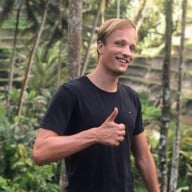 About
When I was 16, I secretly bought my first stock. Since that 'proud moment' I have been managing trading.info for over 10 years. It is my goal to educate people about financial freedom. After my studies business administration and psychology, I decided to put all my time in developing this website. Since I love to travel, I work from all over the world. Click <a href="/about-us/">here</a> to read more about trading.info! Don't hesitate to leave a comment under this article.