How to buy US Steel shares?
US Steel is one of America's larger steel producers. When the economy is doing well, sales of steel increase. An investment in a company like US Steel can then be attractive. Do you want to invest in this steel producer? In this article you can read how to buy stocks in US Steel. You can also consult the current share price here.
Where can you buy US Steel stocks?
Do you want to buy US Steel shares? You can directly trade in US Steel stocks with one of these reliable brokers:

| Brokers | Benefits | Register |
| --- | --- | --- |
| | Buy US Steel without commissions. Your capital is at risk. Other fees may apply. | |
| | Speculate on price increases and decreases of US Steel with a free demo! | |
| | Benefit from low fees, an innovative platform & high security! | |
| | Speculate with CFD's on increasing & decreasing prices of US Steel! 86% of retail CFD accounts lose money. | |
Would you like to actively trade in CFD US Steel shares? That can work out well! The steel market is very volatile because it is highly dependent on economic developments. A good broker to respond to this volatility is Plus500. With Plus500, you can speculate on the rising and falling prices of US Steel with CFDs. Use the button below to try this trading for free with a demo at Plus500:
What is the current stock price of US Steel?
Are you curious about the current price of the US Steel share? Understandable! Below, you can see the CFD price development of the US Steel share. You can also use the buttons to directly place a new order.
US Steel is one of the world's leading steel producers. What is more, over the years this US company has shown itself to be incredibly solid in financial terms. For this reason, it can be beneficial for people who want to invest in the steel industry to look in the direction of this company.
Of course, US Steel's rather aggressive acquisition strategy also involves certain risks. The enormous debt burden that the company often incurs and the way in which it can be repaid depend very much on the economic situation. A severe economic downturn in the steel industry could therefore cause even an established company such as US Steel to run into difficulties.
Steel stocks are quite cyclical in nature. Therefore, before investing in US Steel stocks, it is advisable to analyse the economic situation carefully.
About the US Steel company
The US Steel company, the United States Steel Corporation, is an integrated steel company based in the United States. However, the company's main production sites are by no means all located in America. Many of the company's production sites can also be found in Central Europe.
In the past, including the year 2016, US Steel ranked 23rd in the ranking of the world's largest steel companies. Within the United States, the company then managed to secure third place.
One of the world's largest steel companies
US Steel is an important steel company not only for the American market, but also for the European market. Its European operations would therefore account for approximately one sixth of its total turnover. The company produces around 22 million tonnes of steel annually.
Of these 22 million tonnes, an average of around 17 million go to factories located on US territory. Gary Works, which is located in the American state of Indiana, is US Steel's largest production unit. It therefore produces an average of around 7.5 million tonnes of steel a year.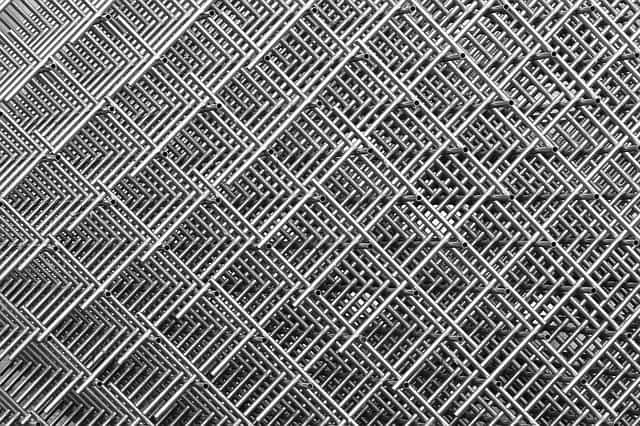 The different business units of US Steel
US Steel is known to be a company that has divided its activities into different industries. For example, there are the so-called Flat-rolled products. These are steel sheets in particular. These steel plates are used in various sectors, including transport and construction. The second business unit is 'US Steel Europe'. As the name suggests, all European activities have been accommodated in this industry. US Steel's main plant on European territory is located in Slovakia.
Last but not least, there is the business unit 'Tubular Products'. This business unit is responsible for the production of tubes. These are supplied to customers in the chemical, oil and gas industry. It is vital for potential investors in US Steel to be aware of the various existing business units. Investigate how the business units are doing and, based on this, determine whether it is wise to invest in US Steel.
The history of US Steel
US Steel came into being when the then steel magnate Andrew Carnegie chose to sell off his steel company in 1901. He sold the 'Carnegie Steel Company' to Wall Street banker John Pierpont (J.P.) Morgan. The latter had never made a secret of the fact that his aim was to create the most dominant American steel giant ever. The strategy behind this goal was to bring together several (large) steel producers within a single company.
The IPO of US Steel was for a long time one of the most promising IPOs the world had ever seen. One of the reasons for this was the huge number of banks involved in the IPO. Through 300 different banks, the brand new steel giant was brought to the stock exchange. The total market capitalization of US Steel at that time amounted to some 1.4 billion US dollars. This also made US Steel the world's first company with a value of at least one billion dollars.
Between 2000 and 2007, a series of (striking) acquisitions also followed. US Steel had mainly developed the strategy of taking over ailing companies. This was the case for the Slovakian steel company VSZ in the year 2000, but also for the bankrupt National Steel Corporation in 2003. With the takeover, US Steel also took over the debts, amounting to some 200 million American dollars. In 2007, US Steel also took over the Canadian steel producer Stelco. The takeover of this listed company involved an amount of around USD 1 billion.
Pay close attention to this type of takeover: it can be a good reason to buy or sell US Steel stocks.
Author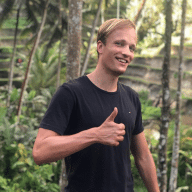 About
When I was 16, I secretly bought my first stock. Since that 'proud moment' I have been managing trading.info for over 10 years. It is my goal to educate people about financial freedom. After my studies business administration and psychology, I decided to put all my time in developing this website. Since I love to travel, I work from all over the world. Click here to read more about trading.info! Don't hesitate to leave a comment under this article.