How to buy Foot Locker stocks (2023) – invest in Foot Locker shares
Foot Locker is a well-known store that sells sportswear & athletic shoes. With over 2,700 locations worldwide, it may be interesting to buy Foot Locker shares. But where can you actually buy Foot Locker stocks, and what is the current stock price? In this article, you will find all the information you need to invest in Foot Locker stocks.
How to buy Foot Locker stocks?
An increasing number of people shop online, which can pose a significant threat to Foot Locker's stock. Nevertheless, the company tries to attract new customers to the stores by creating a shopping experience. They do this, for example, by opening themed Power Stores. Do you think Foot Locker can increase its sales? Then it may be attractive to invest in Foot Locker by buying stocks. You can buy Foot Locker stocks through one of these reliable stockbrokers:
| Brokers | Benefits | Register |
| --- | --- | --- |
| | Buy Foot Locker without commissions. Your capital is at risk. Other fees may apply. | |
| | Speculate with CFD's on increasing & decreasing prices of Foot Locker! 82% of retail CFD accounts lose money. | |
| | Benefit from low fees, an innovative platform & high security! | |
| | Speculate on price increases and decreases of Foot Locker with a free demo! | |
What is the current stock price of Foot Locker?
Are you curious about how Foot Locker's stock is performing at the moment? Have a look at the graph below. It shows the latest stock price, and you can also open an investment directly using the buttons.
Company details of Foot Locker
Below you will find the key company details of Foot Locker.
Analysis of Foot Locker stocks
Before deciding whether you want to buy or sell Foot Locker stocks, it is important to analyse the stock thoroughly. In the overview below, you can see how Foot Locker has performed over the past period.
Stock prices of Foot Locker over the last 5 days
In the table below, you can see the stock prices of Foot Locker for the last 5 days:
What does the stock price of Foot Locker do in 2023?
Are you curious about what analysts think Foot Locker will do in 2023 and the following years? We have combined the forecasts of analysts using data from Alpha Vantage. Keep in mind that this figure is only a prediction of Foot Locker's stock performance and may not come true.
Why can it be interesting to invest in Foot Locker stocks?
Well-known brand: Foot Locker is one of the most recognized sports brands in the world. Due to this reputation, large groups of consumers choose Foot Locker without thinking twice.
Global presence: Foot Locker is currently active in more than 20 countries, which means that issues in one region do not immediately put pressure on the company's financial results.
New products: Foot Locker invests a lot of money in R&D, and regularly releases attractive new products to the market.
Dividend: Foot Locker distributes a portion of its profits as dividends, which allows investors to build income from their investments.
Demand: Consumer preferences can change, and people tend to buy new athletic shoes when they have sufficient disposable income. When the economy performs poorly, it can put pressure on the company's financial results.
Competition: Foot Locker constantly faces competition from other sports brands. It is crucial for Foot Locker to utilize a strong marketing campaign.
Costs: Foot Locker experiences rising costs. If Foot Locker fails to fully pass on these costs, it can affect profit margins.
Who are Foot Locker's biggest competitors?
How to invest in Foot Locker stocks?
Step 2: Complete the necessary steps to verify your account.
Step 3: Deposit sufficient funds into your investment account.
Step 4: Select the Foot Locker stock.
Step 5: Enter the amount you want to invest and click on buy.
Step 6: Monitor your investment and track the results.
About Foot Locker
Foot Locker, Inc. owns over 2,700 stores worldwide. It is a global leader in sportswear and athletic shoe retail. By collaborating with top brands, the company can offer the best and most exclusive product assortment. The headquarters of this American sportswear and shoe chain is located in Midtown Manhattan, New York.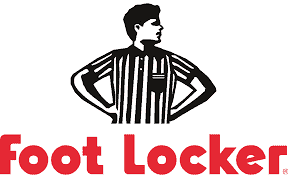 The history of Foot Locker
Foot Locker was established in 1974, and in 1988, it became an independent company. However, its history goes further back. In 1963, the FW Woolworth Company acquired the Kinney Shoe Corporation. Kinney Shoe Corporation became a subsidiary of the acquiring company. Kinney was divided into various shoe stores: Stylco was created in 1967, Susie Casuals in 1968, and Foot Locker in 1974.
Foot Locker closese 165 stores
Foot Locker decided to close 165 stores in 2019, despite solid business results. Foot Locker made this decision to gain capital to upgrade their existing stores. Do you think closing stores to give the existing ones an upgrade will contribute to the company's financial results? If so, it may be wise to buy Foot Locker stocks.
The Power Stores of Foot Locker
Foot Locker opens an increasing number of Power Stores. The city where each store is located serves as inspiration for a Power Store. In 2019, a dozen Power Stores were planned in cities like New York and Milan.
These stores are approximately four times larger than regular Foot Locker stores in shopping malls. In 2019, there were already two Power Stores in Philadelphia and one in Detroit. The store in New York was opened in 2019 and has a floor area of approximately 9,000 square meters. Over the following years, Foot Locker plans to open dozens of Power Stores in the United States.
Do you think these large Power Stores will contribute to Foot Locker's sales? Then it may be wise to invest in the company by buying stocks.
Should you buy Foot Locker Stocks?
When considering an investment in Foot Locker shares, it is wise to compare the brand with other sports brands. Foot Locker operates in a highly competitive market, and consumer preferences ultimately determine how the brand performs. The online performance of Foot Locker is also increasingly important as online shopping continues to gain popularity.
Furthermore, research whether Foot Locker stocks align with your investment strategy. Not all stocks are suitable for every type of investor. It is essential to understand the risks of investing in Foot Locker shares.
Author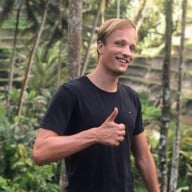 About
When I was 16, I secretly bought my first stock. Since that 'proud moment' I have been managing trading.info for over 10 years. It is my goal to educate people about financial freedom. After my studies business administration and psychology, I decided to put all my time in developing this website. Since I love to travel, I work from all over the world. Click <a href="/about-us/">here</a> to read more about trading.info! Don't hesitate to leave a comment under this article.