How to buy Foot Locker shares?
Foot Locker is one of the largest companies that operates stores in sportswear & sports shoes. With more than 3000 branches worldwide, it can be interesting to buy Foot Locker shares. But where can you purchase Foot Locker shares and what is the current stock price? In this article you will find all the information you need.
Do you want to buy Foot Locker shares? You can directly trade in Foot Locker stocks with one of these reliable brokers:

| Brokers | Benefits | Register |
| --- | --- | --- |
The price of Foot Locker shares can fluctuate sharply. The company's results depend heavily on the number of consumers that buy new shoes. During the corona pandemic, for example, you can see that more and more people are staying away from the malls. As a result, the stores can sell far fewer products, which of course is not favourable to the share price of the company. It may therefore be more profitable to speculate actively on the price rather than buy the shares for the long term.
A good broker where you can speculate on the price development of Foot Locker shares is Plus500. You trade with Plus500 by using CFDs. A CFD is a derivative that allow you to benefit from differences in the share price without actually owning the share. Use the button below to open a free demo at Plus500:
What is the current Foot Locker stock price?
Are you curious how the Foot Locker share is currently performing? Take a look at the chart below. There you can see the most recent CFD stock price and with the buttons you can immediately open an investment.
About the company Foot Locker
Foot Locker, Inc. has more than 3,000 stores located all over the world. In sportswear and shoe stores, the company is the global market leader. By working together with the best top brands, the company can offer the best, most exclusive product range. The headquarters of this American sportswear and footwear chain is located in New York in the Midtown Manhattan neighbourhood.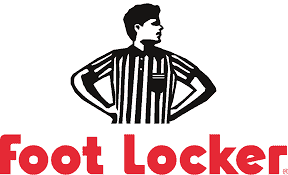 The history of Foot Locker
Foot Locker was founded in 1974 and in 1988 it became an independent company. Its history, however, goes back further. In 1963, the Kinney Shoe Corporation was bought by FW Woolworth Company. Kinney Shoe Corporation became a subsidiary of the buyer of the company. Kinney was split into several shoe shops; for example, Stylco was founded in 1967, Susie Casuals in 1968 and Foot Locker in 1974.
In 1988, the independent company Woolworth Corporation started. This Woolworth Corporation was the parent company of Foot Locker and of other shoe stores. In 1998, the name of the Woolworth Corporation was changed to Venator Group, Inc. In the 1990s, more than 70% of the Kinney Shoe Corporation's shoe stores came from Foot Locker. The Venator Group announced in 1998 that all other shoe shops would be closed. In 2001, Venator changed its name in Foot Locker, Inc.
A big company
Foot Locker has more than 3000 stores around the world (2019). Stores are available in Europe, the United States, Canada, the Middle East, Australia, South Korea, and New Zealand. In Europe, the company has more than 600 stores (2019).
Foot Locker closes 165 stores
Foot Locker decided to close 165 stores worldwide in 2019. This decision was made despite the excellent operating results in 2018: that year, the turnover was almost $4 billion. Compared to profit achieved in 2017, the profit in 2018 had doubled. The profit that year amounted to 544 million.
So why were 165 stores closed in 2019? The company did so because the American retail chain Foot Locker wants to upgrade the remaining, more than 3200, stores worldwide. This upgrade requires a multimillion-dollar investment. In 2018, 134 stores were closed, but 45 new stores were also added in that year. The total number of shops therefore again decreased in 2018.
Do you think closing stores to update the existing stores will contribute to the company's business results? Then it might be smart to buy Foot Locker shares.
Foot Locker's Power Stores
Foot Locker is opening more and more Power Stores. These are stores in big cities. Inspiration for a Power Store comes from the city in which the store is located. In 2019, a dozen Power Stores were planned in cities such as New York and Milan.
These stores are about four times the size of the regular Foot Locker stores located in shopping centres. In 2019, there are already two Power Stores, one in Philadelphia and one in Detroit. The New York store opened in 2019 and has a floor space of approximately 9,000 square feet. Over the next few years, Foot Locker plans to open dozens of Power Stores in the United States.
Do you think these big Power Stores will contribute positively to the sale results of Foot Locker? Then it may be smart to invest in the company by buying shares.
Author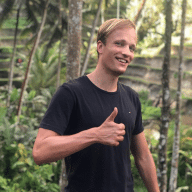 About
When I was 16, I secretly bought my first stock. Since that 'proud moment' I have been managing trading.info for over 10 years. It is my goal to educate people about financial freedom. After my studies business administration and psychology, I decided to put all my time in developing this website. Since I love to travel, I work from all over the world. Click here to read more about trading.info! Don't hesitate to leave a comment under this article.