How to buy Ford Motor stocks (2023) – invest in Ford
The automaker Ford is known as the inventor of the assembly line production. This innovation reduced the time required to assemble a car from 12 hours to 1.5 hours. Over a hundred years later, Ford is still a major carmaker that you can become a partial owner of. But how can you actually buy Ford shares, and what is the stock price of Ford? In this article, you will learn everything about investing in Ford shares!
Ford strives to outperform its competitors by working on necessary innovations. Smart and fuel-efficient vehicles are at the forefront of their efforts. For example, the company invests heavily in autonomous vehicles and electric cars. If these developments turn out well, they can provide a significant boost to Ford's long-term financial performance. If you believe this is possible, it may be interesting to buy Ford shares through one of these reliable brokers:
| Brokers | Benefits | Register |
| --- | --- | --- |
| | Buy Ford without commissions. Your capital is at risk. Other fees may apply. | |
| | Speculate with CFD's on increasing & decreasing prices of Ford! 82% of retail CFD accounts lose money. | |
| | Benefit from low fees, an innovative platform & high security! | |
| | Speculate on price increases and decreases of Ford with a free demo! | |
What is the stock price of Ford?
Are you curious about how the Ford stock performs? In the graph, you can see the historical performance of the stock over the past period. You can use the buttons to open a position on the stock directly.
Company Information of Ford Motor
Below, you can find the key company information for Ford Motor.
Before deciding whether to buy or sell Ford Motor shares, it's important to analyse the stock thoroughly. The overview below shows the performance of Ford Motor over the past period.
Stock Prices of Ford over the Last 5 Days
In the table below, you can see the stock prices of Ford Motor for the last 5 days:
What will the Ford Motor stock do in 2023?
Are you curious about what analysts predict for the performance of Ford Motor in 2023 and the following years? We have combined the predictions of analysts using data from Alpha Vantage. Keep in mind that this figure is merely a forecast of the stock's price movement, and it may not come true.
Strong brand: Ford is one of the most well-known car brands in the world, renowned for reliability and quality. This gives Ford a competitive advantage compared to its competitors.
Global presence: Ford's cars are sold in over 100 countries, which reduces the company's dependence on the economic situation in a specific region.
R&D: Ford invests heavily in research and constantly strives to release better cars. Keep an eye on the company's new vehicles; if they surpass the competition, it can boost the company's profitability.
Dividend: Ford pays a stable dividend to shareholders, which makes it an appealing investment for those looking to generate income.
What are the risks of investing in Ford stocks?
Economic situation: People typically invest in a new car when the economy performs well. In times of uncertainty, the demand for Ford's cars can decrease.
Competition: Consumer preferences can vary. If customers switch to other car brands, it can put pressure on Ford's stock price.
Political risk: Ford operates in over 100 countries, which makes it challenging to keep up with the latest laws and regulations. If Ford makes a misstep, the company can suffer reputational damage.
Rising costs: Raw material prices have significantly increased in recent times, which puts profitability under pressure. Disruptions within the supply chain can also pose problems for the company.
Who are Ford's biggest competitors?
Select a stockbroker: compare different stockbrokers and open an account with a reliable provider.
Activate your investment account: Activate your investment account by uploading a copy of your passport and proof of address.
Deposit funds: You can deposit funds into your investment account directly from your bank account.
Analyse Ford: Determine if it's a wise decision to buy Ford shares.
Place an order: Once you are certain about buying Ford shares, you can place an order. Enter the amount you want to invest and click "buy" to purchase the shares instantly.
Review your investment: Take the time to regularly assess your investment in Ford. You can sell your shares at any time.
What does the company Ford Motors do?
The American automobile company Ford Motor Company builds cars under the name Ford. Additionally, Ford also manufactures cars under the luxury brand Lincoln. In the past, Ford also produced cars under the brand Mercury, but this division of the company was closed in 2011. Ford was founded in 1903, and its headquarters is located in Dearborn, Michigan.
History of Ford
The early years of Ford
The founder of Ford is Henry Ford. In 1899, he established an automobile factory with some investors. However, the company went bankrupt in 1900 as there were very few cars produced at that time. The first restart attempt failed, but in 1903, Ford managed to get back on track.
In that year, Henry Ford and eleven investors founded the Ford Motor Company in Detroit. During the first year, only ten employees produced a few cars. However, three years later, Ford had become the largest carmaker in the United States. The introduction of the famous Model T made cars affordable for many people. This model was produced until 1927, and over 15.5 million units were sold.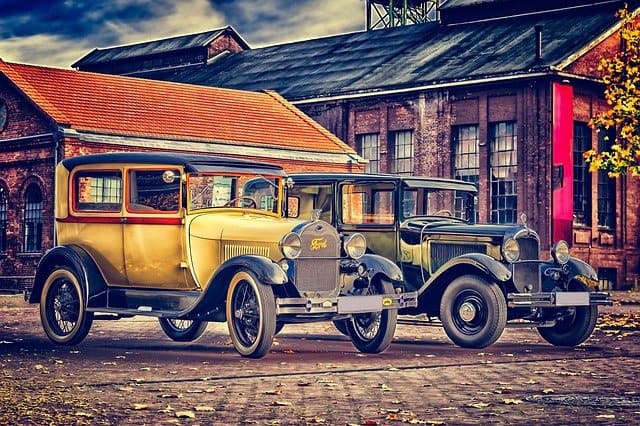 Competition from other brands
Around 1920, Ford faced increasing competition from the American carmaker General Motors and foreign car brands. Ford only had the Ford Model T to offer, while General Motors and other car manufacturers also had cars in the higher-priced segment. In 1922, Ford acquired the Lincoln Company to establish a presence in the market for more expensive luxury models.
The automotive company in World War II
Initially, Henry Ford did not want to convert his car factory into a weapons factory. However, after the Japanese attack on Pearl Harbor, he changed his mind. After a complete transition to war production, the company manufactured items such as jeeps, B-24 Liberator bombers, and Pratt & Whitney aircraft engines.
Tough years for Ford
In the 1970s, Ford faced difficulties as imported European and Japanese small cars became increasingly popular. In 1967, Ford introduced the small Ford Pinto, which turned out to have a serious problem: the car's fuel tank could explode in the event of a collision.
During the 1980s, Ford's revenue continued to decline, which lead to necessary reorganizations and factory closures.
Brands of Ford
Over the years, Ford Motor Company has included brands such as Jaguar, Land Rover, Aston Martin, Volvo, and Mazda. Currently, the company consists of only two brands: Ford and Lincoln.
Ford is a well-known car brand with a long history. It can be interesting to buy Ford shares, but it's important to conduct a thorough analysis first. Many people make the mistake of buying Ford stocks without properly researching the company. Take the time to compare Ford to its competitors and examine the company's financial health.
Furthermore, consider Ford as an investment within the context of your current investment portfolio and risk tolerance. If it aligns with your investment strategy, you can consider investing in Ford shares. If you're unsure whether it's a good time to buy Ford shares, you can apply dollar-cost averaging.
Author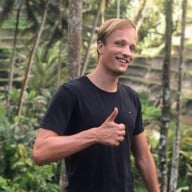 About
When I was 16, I secretly bought my first stock. Since that 'proud moment' I have been managing trading.info for over 10 years. It is my goal to educate people about financial freedom. After my studies business administration and psychology, I decided to put all my time in developing this website. Since I love to travel, I work from all over the world. Click <a href="/about-us/">here</a> to read more about trading.info! Don't hesitate to leave a comment under this article.