How to buy Nissan shares (2023) – invest in Nissan
Japan is known for its many car brands, like Mazda and Mitsubishi. Another stock you can invest in is Nissan . On this page, you can learn how to invest in Nissan shares, and you can also check the latest stock price of Nissan.
Do you have confidence in Nissan's business operations? Then you can choose to buy Nissan shares. Nissan is a Japanese company, so you will deal with a different exchange rate. Therefore, when investing in Nissan stocks, consider the Japanese Yen exchange rate. Below you will find brokers where you can invest in the Japanese stock of Nissan:
| Brokers | Benefits | Register |
| --- | --- | --- |
| | Buy Nissan without commissions. Your capital is at risk. Other fees may apply. | |
| | Speculate with CFD's on increasing & decreasing prices of Nissan! 82% of retail CFD accounts lose money. | |
| | Benefit from low fees, an innovative platform & high security! | |
| | Speculate on price increases and decreases of Nissan with a free demo! | |
What is the current stock price of Nissan?
Are you curious about the price development of Nissan? In the graph below, you can find the latest stock price of Nissan. You can also directly trade Nissan shares by using the buttons.
Company information of Nissan
Below, you will find the key company information of Nissan.
Stock prices of Nissan over the last 5 days
In the table below, you can see the stock prices of Nissan for the last 5 days:
What makes an investment in Nissan stocks interesting?
Strong global presence: Nissan has a strong position in various markets around the world. With an extensive distribution network, the company can quickly sell its products in new regions.
Technological innovation: Nissan is at the forefront of electric vehicles with the Nissan LEAF. This car is one of the best-selling electric vehicles worldwide and demonstrates Nissan's ability to keep up with modern trends.
Strategic partnerships: Nissan has formed partnerships with other companies in the industry, including Renault and Mitsubishi. By sharing technologies and reducing costs, the companies can benefit from each other.
Cost reduction: With the Nissan NEXT transformation plan, the company aims to improve its profitability.
Competition: The automotive industry faces high levels of competition and must constantly compete with other car manufacturers. Furthermore, the transition to electric vehicles has created a new group of companies that Nissan must also compete with.
Economic dependency: When the economy does not perform well, the demand for new Nissan cars decreases.
Reputation and quality: Issues with recalls or the overall quality of Nissan cars can lead to problems for the company.
Compare stockbrokers: Take the time to compare different brokers with each other. Click here to examine the overview.
Activate your account: Activate your investment account by uploading a copy of your passport and address.
Deposit funds: Then, deposit money from your bank account or credit card to your investment account.
Buy Nissan shares: Select the Nissan stock and enter the amount you want to invest.
Evaluate your investment: Take the time to evaluate your investment. If Nissan shares no longer suit you, you can sell them at any time.
What are Nissan's competitors?
History of Nissan
The first car was produced in 1914 under the brand name DAT, which were the initials of the three major financiers. The brand name was changed to Datson in 1931. In Japanese, "son" also means loss, which was the reason for the name change to Datsun in 1933. The brand name was finally changed to Nissan in 1984. The first Nissan passenger cars were licensed-built Austins. The first original Nissan model was introduced to the market in 1967.
Nissan's Products
Besides passenger cars, Nissan also produces relatively affordable sports cars recognizable by the "Z" series. The first sports car, the 240Z, was introduced in the United States in 1970. Four-wheel-drive passenger cars are a speciality of Nissan. The company also produces light trucks, buses, forklifts, and marine engines.
The performance of an automotive manufacturer can be strongly influenced by the latest innovations. When a car brand introduces a superb or particularly affordable car to the market, it can have a positive impact on the stock price. If you want to invest in Nissan stocks, it is wise to closely monitor Nissan's product developments.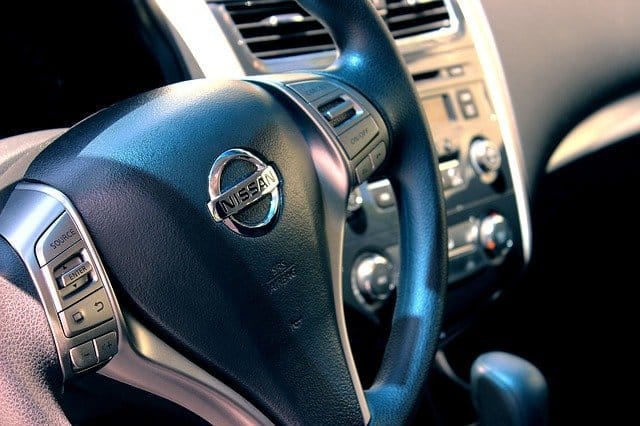 Pioneer in Electric Vehicles
Nissan is a pioneer in electric vehicles. In 2011, the Nissan Leaf was introduced to the market, which was the first 100% electric passenger car at the time of its launch.
The fact that electric driving will be the future is proven by companies like Tesla, which stock continues to set records. Many governments plan to allow electric driving exclusively in the long term. Do you think they can continue to innovate in the field of electric vehicles? Then investing in Nissan shares could be interesting!
Nissan and Autonomous Driving
Nissan aims to be the first carmaker to produce an electric, autonomous vehicle. This would make driving cleaner and safer and could also reduce the number of car accidents. Do you think Nissan will succeed in producing successful autonomous vehicles? Then it might be a smart move to buy Nissan shares.
Nissan's Partners: Renault
Over the years, Nissan had various partners. In 1999, Nissan formed a partnership with Renault. Nissan had a huge debt burden in 1999 and insufficient funds to invest in new products. The collaboration with Renault was the solution.
However, such collaborations can bring their challenges. Currently, Nissan has no voting rights on Renault shares because it is not allowed under French law. However, Nissan performs better, and the companies are seeking a fair solution.
Collaboration at this level does not always turn out well for shareholders either. For example, Renault voted in favour of producing a new car model in France because it would be beneficial for French employment. However, the car could have been produced at a lower cost in India, which would yield better results for Japanese Nissan. Nowadays, they have an agreement that Renault does not directly interfere in matters that concern Nissan. The voting rights of the shares are also limited.
When a company like Nissan enters into a collaboration, it is important to assess whether shareholders will benefit from it. If shareholders are positive about a new collaboration, the stock price can easily rise.
Should You Buy Nissan Stocks?
Nissan has built a strong international position and collaborates with other automakers such as Renault and Mitsubishi. This allows Nissan to innovate faster, and thanks to its extensive distribution network, the carmaker can sell its cars worldwide. However, it is essential to thoroughly compare Nissan with its competitors to ensure that Nissan is the best investment for you.
Author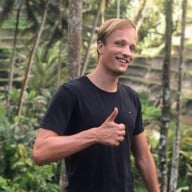 About
When I was 16, I secretly bought my first stock. Since that 'proud moment' I have been managing trading.info for over 10 years. It is my goal to educate people about financial freedom. After my studies business administration and psychology, I decided to put all my time in developing this website. Since I love to travel, I work from all over the world. Click <a href="/about-us/">here</a> to read more about trading.info! Don't hesitate to leave a comment under this article.