How to buy Nissan shares?
Japan is known for its many car brands: some examples are Mazda and Mitsubishi. Another share you can invest in is the Nissan stock. On this page, you can read how to invest in Nissan shares. It also shows you which parties you can buy Nissan stocks against low fees. Finally, you can also request the current stock price of the share here.
Where can you buy Nissan stocks?
Do you want to buy Nissan shares? You can directly trade in Nissan stocks with one of these reliable brokers:

| Brokers | Benefits | Register |
| --- | --- | --- |
How can you actively invest in Nissan?
More and more people choose to actively invest in a share online. This can be very attractive, since you can always respond to the latest developments. For example, the top executive of Nissan-Renault was arrested in 2018 on suspicion of fraud. These kinds of events often put immediate pressure on the stock price. As a result, the share price dropped afterward.
As an active trader, you can respond to this by, for example, placing an order at a falling price. You will then achieve a positive result when the price falls. Keeping an eye on the rumour mill can therefore be very lucrative. A good party to actively trade in CFD Nissan shares is Plus500. You can try the possibilities at this party for free with a demo. Use the button below to directly open an account:
What is the current stock price of Nissan?
Are you curious how the Nissan share price is doing? In the chart below you'll find the latest CFD price of the Nissan stock. You can also trade the CFD share directly with the buttons.
Nissan History
The history of Nissan begins in 1911. The first car was produced in 1914 under the brand name DAT which are the initials of the three largest moneylenders. The brand name became Datson in 1931. Son also means a loss in Japanese. Therefore, the name was changed to Datsun in 1933. From 1984 the brand name of all cars became Nissan. Nissan's first passenger cars were built under licence by Austins. Nissan's first own model didn't appear on the market until 1967.
Nissan products
Nissan doesn't just make and sell passenger cars. A great success is Nissan's relatively affordable sports cars, recognizable by the Z. The first sports car, the 240Z, was introduced in the United States in 1970. A speciality of Nissan is four-wheel drive passenger cars. The company also makes light trucks, buses, forklifts, and marine engines.
The shares of a car manufacturer can be highly dependent on the latest innovations. When a car brand puts a superb or very affordable car on the market, this can be very positive for the stock price. Do you want to invest in Nissan? Then it's wise to keep a close eye on Nissan's product developments.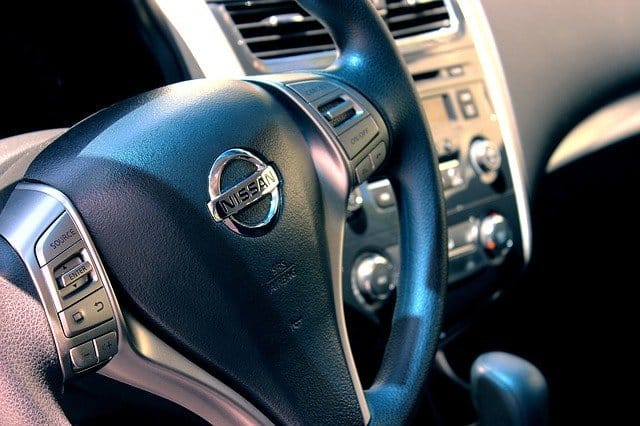 Pioneer in the field of electric cars
Nissan is a pioneer in the field of electric cars. The Nissan Leaf appeared on the market in 2011. This was the first 100% electric passenger car at the time of launch. Nissan and the drivers of the Nissan Leaf are entering unknown territory in 2011, as there are only 6 fast chargers in the Netherlands. Nevertheless, 300 electric Nissan's will appear on Dutch roads in 2011. Meanwhile, Nissan has sold more than 250,000 electric cars worldwide.
A company like Tesla proves that electric driving has the future. This share sets record after record. Many governments are planning to allow only electric driving in the long term. Nissan's response to this trend is therefore very positive. Do you think they can continue to innovate in the field of electric driving? Then an investment in Nissan might just be interesting!
Nissan and the self-propelled car
Nissan wants to be the first car manufacturer to produce an electric, self-propelled car. Driving then becomes cleaner and safer. Moreover, this could save many car accidents. Do you think Nissan will succeed in producing successful self-propelled cars? Then it might be smart to buy Nissan shares.
Partners of Nissan: Renault
Nissan has had several partners over the years. In 1999, a partnership was established with Renault. In 1999, Nissan had an enormous debt burden and insufficient money to invest in new products. The partnership with Renault was the solution. This collaboration is still ongoing.
This type of collaboration can be challenging. Nissan, for example, does not currently have voting rights on Renault shares as this is not possible under French law. However, Nissan is currently performing better. The companies are therefore looking for a fair solution.
Collaboration at this level does not always work out well for the shareholders. For example, Renault voted to produce a new car model in France because it would be good for French employment. In India, however, the car could have been produced more cheaply, which would have meant better results for Japanese Nissan. Nowadays, they have an agreement that Renault will not interfere directly with issues related to Nissan. Also, the voting rights of the stocks are limited.
When a company like Nissan enters into a partnership, it's important to study if the shareholders benefit from it. Are the shareholders positive about a new partnership? If this is the case, the price of the share can increase. This can make an investment interesting.
Author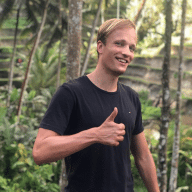 About
When I was 16, I secretly bought my first stock. Since that 'proud moment' I have been managing trading.info for over 10 years. It is my goal to educate people about financial freedom. After my studies business administration and psychology, I decided to put all my time in developing this website. Since I love to travel, I work from all over the world. Click here to read more about trading.info! Don't hesitate to leave a comment under this article.