How to buy Toyota shares (2023) – invest in Toyota
Toyota Motor Corporation once faced near bankruptcy: the Korean War came as a stroke of luck, as they suddenly received a significant number of orders from the US military. Even today, they sell a tremendous amount of cars outside of Japan. But how can you personally invest in this successful automotive company? In this article, we will discuss how to buy Toyota shares.
Toyota has been in existence for nearly 100 years and has grown into a reliable carmaker during that time. An investment in the company can yield favourable results. You can buy Toyota stocks with one of these reliable stock brokers:
| Brokers | Benefits | Register |
| --- | --- | --- |
| | Buy Toyota without commissions. Your capital is at risk. Other fees may apply. | |
| | Speculate with CFD's on increasing & decreasing prices of Toyota! 82% of retail CFD accounts lose money. | |
| | Benefit from low fees, an innovative platform & high security! | |
| | Speculate on price increases and decreases of Toyota with a free demo! | |
What is the stock price of Toyota?
Are you curious about the performance of Toyota stocks? In the chart below, you can see how Toyota shares perform. You can also use the buy and sell buttons to directly open an investment position.
Company information of Toyota Motor Corporation
Below, you can find the key company information of Toyota Motor Corporation.
Before deciding whether you want to buy or sell Toyota Motor Corporation shares, it is important to analyse the stock thoroughly. In the overview below, you can see how Toyota Motor Corporation has performed over the past period.
Stock prices of Toyota over the last 5 days
In the table below, you can see the stock prices of Toyota Motor Corporation for the last 5 days:
What is the forecast for the stock price of Toyota Motor Corporation in 2023?
Are you interested in what analysts think Toyota Motor Corporation will do in 2023 and the following years? We have combined analysts' forecasts using data from Alpha Vantage. Remember that this figure is merely a prediction of the stock's performance and may not be accurate.
Global presence: Toyota is one of the world's largest car manufacturers and has a significant market share in Japan, North America, and Europe.
Good reputation: Toyota has built a strong reputation for producing high-quality vehicles.
Innovation & sustainability: Toyota invests heavily in hybrid and electric vehicles and has, for example, introduced the successful Toyota Prius to the market. Toyota is even a market leader in the hybrid electric car market.
Diversification: In addition to regular cars, Toyota also sells trucks and SUVs, and collaborates with other carmakers such as Subaru and Mazda.
What are the risks of investing in Toyota stocks?
Economic dependency: Economic tensions can put pressure on Toyota's sales.
Competition: Toyota faces strong competition from other car manufacturers, and new technologies such as autonomous driving and ride-sharing can challenge the company's market position.
Product recalls: Between 2009 and 2010, Toyota had to recall many vehicles due to acceleration issues. Such quality problems cost the company a significant amount of money.
Regulation: When emission and safety regulations become stricter, the costs for Toyota may increase.
Who are Toyota's biggest competitors?
Sign up with a broker: first open an account with a stockbroker, so you can buy Toyota shares.
Verify your identity: By uploading a copy of your passport and address, you can activate your investment account immediately.
Deposit money: You can now deposit money from your bank account or with your credit card into your investment account.
Select Toyota shares: Now select the Toyota stock and enter the amount you want to invest. With a market order, you buy Toyota shares immediately, while with a limit order, you can set a specific price.
Evaluate your investment: Don't forget to evaluate your investment in Toyota regularly! If the shares no longer align with your strategy, you can sell them immediately.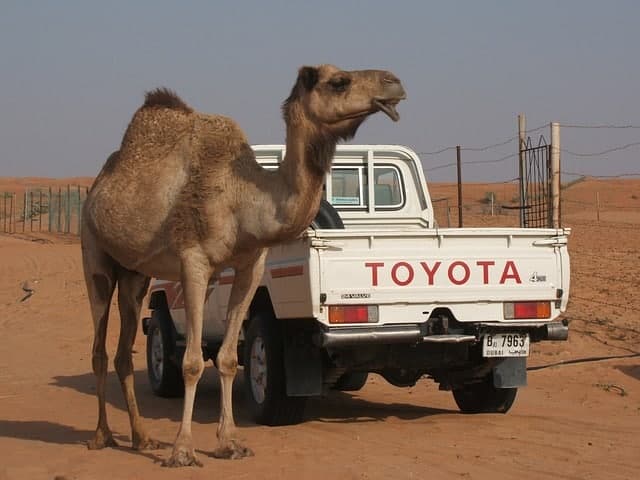 About Toyota
Toyota Motor Corporation is one of the largest car manufacturers in the world. Currently, the company ranks second in terms of sales volume, followed by Volkswagen. In 2012, Toyota became the first carmaker to produce over ten million vehicles per year. In Japan, Toyota is the largest industrial company. The headquarters of this Japanese company is located in Toyota, Aichi.
The establishment of Toyota
The founder of Toyota is the inventor Kiichiro Toyota. His father, Sakichi Toyota, invented the automatic loom at the end of the 19th century. Together with his son, he built the first automatic loom in 1924.
Kiichiro Toyota became familiar with the automobile industry during his visits to the United States and decided to start producing cars. The sale of the patent rights for the automatic loom brought in £100,000. In 1937, Kiichiro Toyota founded Toyota Motor Corporation.
The best cars in the world
Toyota's goal was to produce the best cars in the world. The company employed just-in-time production, where only the exact quantity of ordered products is produced. This system is globally known as lean manufacturing and has been adopted by other manufacturers.
Toyota's focus on Europe
Toyota started selling its cars in Europe in 1963, beginning with Denmark. The Netherlands followed a year later, marking the company's growth in Europe.
In 2006, the 10-millionth Toyota car was produced. In 2010, sales in Europe surpassed one million cars per year for the first time. The carmaker has an excellent reputation for reliability and customer service, which enables further growth in Europe. If you believe in this potential growth, it may be attractive to buy Toyota shares.
Leading in hybrid electric vehicles
Toyota is the leader in sales of hybrid electric vehicles. The company promotes the acceptance of hybrids worldwide. In 2017, a milestone was reached when Toyota and Lexus models were sold well over 10 million times. The best-selling hybrid in the world is the Toyota Prius. Toyota is also the market leader in fuel cell vehicles powered by hydrogen.
These new, green technologies align well with the current times. Customers and investors increasingly value companies that engage in socially responsible business practices. Toyota's emphasis on this aspect can be a compelling reason to invest in their shares.
New factory for electric vehicles
In March 2020, Toyota announced plans to build a new factory for electric vehicles in China. The factory is a joint venture with FAW Group, a Chinese partner. Toyota and the joint venture partner already sell an electric version of the Toyota C-HR. The investment in the new factory is reportedly €1.07 billion, and it is expected to produce 200,000 electric vehicles annually.
Before considering an investment in Toyota stocks, it is important to research how the stock fits within your portfolio. Consider whether you are looking for a stable or more high-risk stock. Furthermore, assess how the stock aligns with other shares in your investment portfolio.
A strong argument for buying Toyota shares is the company's balance between stability and innovation. The company consistently pays a stable dividend and has been producing reliable and popular cars for years. At the same time, Toyota explores innovations such as self-driving cars. These projects can potentially boost the company's profitability in the future.
Another compelling reason to invest in Toyota shares is the fact that the company has a 20% stake in its competitor, Subaru. This diversifies risks and contributes to the stability of the stock.
However, when investing in Toyota, pay attention to the exchange rate of the Japanese Yen. If you purchase the shares in a different currency, your investment's value in your currency may decrease. Furthermore, consider the economic situation. During an economic downturn, people tend to buy fewer new cars.
Author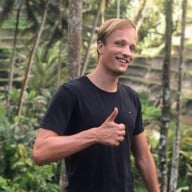 About
When I was 16, I secretly bought my first stock. Since that 'proud moment' I have been managing trading.info for over 10 years. It is my goal to educate people about financial freedom. After my studies business administration and psychology, I decided to put all my time in developing this website. Since I love to travel, I work from all over the world. Click <a href="/about-us/">here</a> to read more about trading.info! Don't hesitate to leave a comment under this article.