How to buy Renault shares (2023)? – invest in Renault
Renault is one of the largest automotive manufacturers in the world, which can make investing in the company attractive. In this article, we will discuss how to invest in Renault stocks. You can also find the latest stock price of Renault on this page.
If you have confidence in the Renault brand, you can choose to buy the shares. It is advisable to do this with a cost-effective and reliable broker:
| Brokers | Benefits | Register |
| --- | --- | --- |
| | Buy Renault without commissions. Your capital is at risk. Other fees may apply. | |
| | Speculate with CFD's on increasing & decreasing prices of Renault! 82% of retail CFD accounts lose money. | |
| | Benefit from low fees, an innovative platform & high security! | |
| | Speculate on price increases and decreases of Renault with a free demo! | |
What is the stock price of Renault?
Do you want to know how the stock is performing? Check the current share price of Renault. With the buy and sell buttons, you can open a position on the stock directly.
Company information of Renault
Below you can see the key company information of Renault.
Stock prices of Renault over the last 5 days
In the table below, you can see the stock prices of Renault from the last 5 days:
Focus on electric driving: Renault has invested heavily in electric vehicles and has, for example, launched the popular Renault Megane E-Tech Electric.
Partnership with Nissan and Mitsubishi: Renault is part of the Renault-Nissan-Mitsubishi alliance, which leads to significant economies of scale.
Global presence: Renault has built a strong position in Europe, South America, and various emerging economies. If Renault can increase its market share in these markets, its profitability can increase significantly.
What are the risks of investing in Renault stocks?
Competition: the automotive industry is highly competitive, and major players compete for market share.
Supply chain: the supply chain is vulnerable to disruptions such as shortages of raw materials or key components.
Regulation: stricter emission regulations can put pressure on Renault's profitability as the company would need to invest more in its infrastructure.
Economic uncertainty: Renault's performance is influenced by macroeconomic factors such as interest rates and customer spending patterns.
Transition to electric driving: although Renault is making good strides in adapting to electric driving, the company still needs to make significant investments to defend its position.
Who are Renault's biggest competitors?
You can buy Renault shares through a reliable broker, click here to compare different stockbrokers. Opening an investment account is usually a quick process, but before you can invest in Renault shares, you have to activate your account. You can activate your share account by uploading a copy of your passport and proof of address. Once these documents are approved, you can deposit money from your bank account to your investment account.
Next, determine a smart strategy for your investment in Renault shares: you can try to time your investment, or you can choose to invest periodically by using dollar-cost averaging.
Select the Renault stock and enter the amount you want to invest. With a market order, you buy the shares immediately at the prevailing price, and with a limit order, you set a specific price. After purchasing the shares, you can actively track the results within your investment account and sell your investment at any time.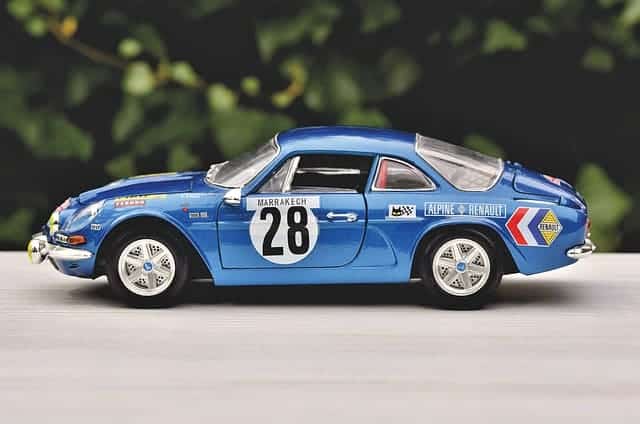 About Renault
Renault is one of the most well-known and important French manufacturers and produces passenger cars but also commercial vehicles, trucks, tractors, and even aircraft engines. The company was founded in 1899 by Louis Renault. The company has a significant history as a state-owned enterprise, operating under the name "Régie Nationale des Usines Renault". Renault is listed on the Euronext stock exchange under the ticker symbol RNO.
Groupe Renault
The so-called "Groupe Renault" is actually a collection of five different companies or brands. The main brand is, of course, the eponymous "Renault." Another brand under the company is "Renault Samsung Motors".
Other well-known brands such as "Dacia" and "Lada" belong to the "Groupe Renault". Another brand that is part of Renault is "Alpine," which made a comeback to the market in 2017 after a long absence.
Renault is also active in the People's Republic of China, where they collaborate with two local partners. In China, the company sells light commercial vehicles under brand names such as "Jinbei" and "Huansong."
The history of Renault
Renault was founded on Christmas Eve of 1898. It was on that Christmas Eve that the Renault brothers (Louis, Marcel, and Fernand) discussed the car parked outside. Specifically, it was a "Voiturette" assembled as an experiment by 22-year-old Louis at the time which became the subject of a significant bet with a celebrating lawyer.
To win the bet, Louis had to drive the car up Rue Lepic in Montmartre, which was a challenge at the time because the road had a gradient of 13 percent. The lawyer was so impressed by the performance that he immediately bought a car for himself. Soon, additional orders followed, which formed the foundation for the Renault company.
Today, Renault has become one of the most important and largest automobile manufacturers in Europe. The Groupe Renault includes not only the aforementioned car brands but also RCI Banque, the largest financial services provider in the European automotive industry. The main shareholders of Renault are not only the French state but also the partner car brand Nissan.
As one of the major and largest automobile manufacturers on the planet, Renault seems to be an important and potentially interesting player for investors in the automotive sector. Groupe Renault consists of different brands which can make an investment worth considering. The presence of these different brands within the group itself provides a form of diversification that investors can appreciate, which also applies to the presence of RCI Banque.
Despite this diversification, it is critical to consider the potential risks of the sector in which you are investing. Specifically, when buying Renault shares, investors are highly dependent on the performance of the automotive sector. Disappointing figures within this sector can quickly have a negative impact on the Renault share price.
Before buying Renault shares, it is advisable to compare the company with other competing car brands. People often buy a car based on a certain feeling or brand image. When a car brand becomes less popular, sales can decline significantly which is not positive for the brand's share price.
Author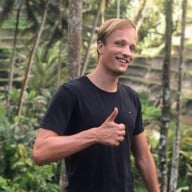 About
When I was 16, I secretly bought my first stock. Since that 'proud moment' I have been managing trading.info for over 10 years. It is my goal to educate people about financial freedom. After my studies business administration and psychology, I decided to put all my time in developing this website. Since I love to travel, I work from all over the world. Click <a href="/about-us/">here</a> to read more about trading.info! Don't hesitate to leave a comment under this article.