How to buy Honda shares (2023) – invest in Honda stocks
Honda is a well-known Japanese automobile manufacturer. Do you want to invest in Honda shares? Then you've come to the right place! On this page, we describe how you to invest in Honda by buying its shares. You will also find the current stock price of Honda.
If you want to buy Honda stocks for the long term, it is wise to first analyse the economy. People often wait to buy a new car until there is more certainty. When the economy does not perform well, people tend to postpone buying a new car.
Do you want to know where you can buy Honda shares? Then compare the best brokers directly:
| Brokers | Benefits | Register |
| --- | --- | --- |
| | Buy Honda without commissions. Your capital is at risk. Other fees may apply. | |
| | Speculate with CFD's on increasing & decreasing prices of Honda! 82% of retail CFD accounts lose money. | |
| | Benefit from low fees, an innovative platform & high security! | |
| | Speculate on price increases and decreases of Honda with a free demo! | |
What is the stock price of Honda?
Are you curious about the current stock price of Honda? In the chart below, you can see at what price you can buy and sell Honda shares.
Company details of Honda
Below, you can see the key company details of Honda.
Stock prices of Honda over the last 5 days
In the table below, you can see the stock prices of Honda for the last 5 days:
Strong brand: Honda is one of the most well-known car brands known for its reputation and reliability.
Diversification: Honda produces not only cars but also motorcycles and power equipment, which allows them to earn money in multiple segments.
Innovation: Honda has a strong focus on innovation and R&D, introducing new products to the market such as Honda Sensing and HondaJet. Such inventions can contribute to Honda's success.
What are the risks of investing in Honda stocks?
Dependency on the automotive industry: The company produces a wide range of vehicles but is still fully dependent on the demand for vehicles.
Competition: Honda faces strong competition from other automotive companies.
Market fluctuations: Honda is highly dependent on fluctuations in the economy.
What are Honda's biggest competitors?
How to buy Honda stocks?
You need an account with a stockbroker to buy Honda shares. Click here to compare different brokers.
Take the time to fully activate your investment account by uploading the requested documents.
Then, deposit sufficient funds into your investment account and select the Honda share within the investment software.
Now, enter the amount you want to invest and click "buy" to buy Honda shares immediately.
You will now see your Honda shares directly in your investment account. You can evaluate your investment in Honda at any time.
About Honda
Honda manufactures cars, motorcycles, and scooters. Additionally, Honda produces quads, watercraft, garden equipment, outboard motors, and generators. Moreover, the company has a research program focused on robotics.
Currently, the company is the world's third-largest vehicle producer. Approximately three-quarters of the revenue comes from car sales. Honda's headquarters are located in Tokyo.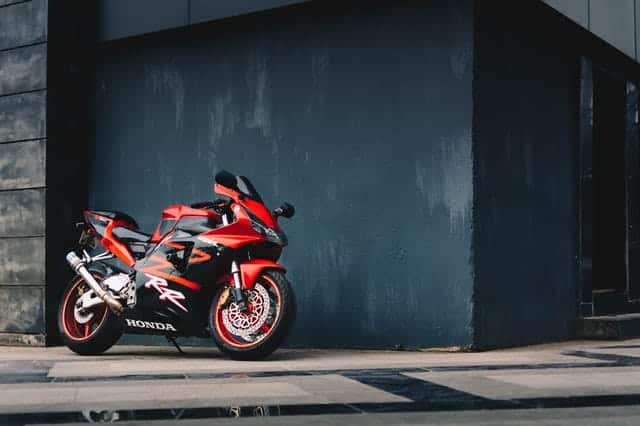 History of Honda
The founder of Honda is Soichiro Honda, who established the company in September 1948 in Hamamatsu. Initially, the company started with the production of standalone engines that were installed in bicycles. Shortly after its establishment, Honda began producing complete motorcycles. In the mid-1950s, Honda became the first Japanese manufacturer to approach the European and American markets with both light and heavy motorcycles.
In the late 1960s, Honda entered the international automobile market. Currently, Honda cars are sold in 150 different countries worldwide. The company's bestsellers include the Civic, Accord, CR-V, and HR-V.
Honda's Initial Public Offering (IPO)
The shares of Honda are traded on Japanese exchanges in Tokyo, Osaka, Nagoya, Sapporo, Kyoto, and Fukuoka. The shares are also traded on exchanges in London, Paris, Switzerland, and New York.
Honda starts to Produce Electric Cars
In April 2020, Honda announced its collaboration with the American company GM to produce two new fully electric cars. Honda focuses on the interior and exterior design of the two cars. These cars will utilize GM's new electric platform. Honda will also adopt the driving assistance and safety systems developed by GM.
The two new electric cars are expected to be launched in North America in 2024. If you believe that these Honda electric cars will be successful, it might be wise to buy Honda shares.
If you wonder whether it is wise to buy Honda shares, it is recommended to compare Honda with other automotive companies. This way, you can determine if Honda is the most attractive investment compared to its competitors.
The economic situation is also important to consider. It is often observed that people delay purchasing a new car when the economy performs poorly. Therefore, keep an eye on general spending patterns when considering an investment in Honda shares.
Author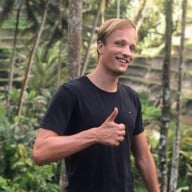 About
When I was 16, I secretly bought my first stock. Since that 'proud moment' I have been managing trading.info for over 10 years. It is my goal to educate people about financial freedom. After my studies business administration and psychology, I decided to put all my time in developing this website. Since I love to travel, I work from all over the world. Click <a href="/about-us/">here</a> to read more about trading.info! Don't hesitate to leave a comment under this article.