How to buy Pinterest stocks (2023) – invest in Pinterest
Pinterest is a social network. In the past, social networks like Facebook and Snapchat have gone public with varying results. Since April 2019, it has been possible to invest in Pinterest shares. Are you considering buying Pinterest stocks? In this article, we will analyse whether this is a wise decision!
Technology stocks can increase significantly in value. Facebook has multiplied its value over the years, and the same could potentially happen with Pinterest. Do you want to take the risk and buy Pinterest stocks? You can invest in Pinterest stocks with a reliable broker:
| Brokers | Benefits | Register |
| --- | --- | --- |
| | Buy Pinterest without commissions. Your capital is at risk. Other fees may apply. | |
| | Speculate with CFD's on increasing & decreasing prices of Pinterest! 82% of retail CFD accounts lose money. | |
| | Benefit from low fees, an innovative platform & high security! | |
| | Speculate on price increases and decreases of Pinterest with a free demo! | |
Are you curious about the stock price development of Pinterest? The graph below shows at what price you can trade Pinterest shares:
Company details of Pinterest
Below you will find the key company details of Pinterest.
Pinterest stocks analysis
Before deciding whether to buy or sell Pinterest, it is important to analyse the stock thoroughly. The overview below shows how Pinterest has performed over the past period.
Stock prices of Pinterest over the last 5 days
In the table below, you can see the stock prices of Pinterest for the last 5 days:
What will the Pinterest stock price do in 2023?
Are you curious about what analysts think Pinterest will do in 2023 and the following years? We have combined the forecasts of analysts using data from Alpha Vantage. Remember that this figure is only a prediction of Pinterest's stock price movement and may not come true.
Large user base: The number of Pinterest users is still growing strongly, which can contribute to the company's profitability.
High engagement: Users spend an average of 442 minutes per month on the platform, which makes it an attractive platform for advertisers.
E-commerce: Pinterest can increase its revenue by adding e-commerce elements. For example, users can buy special pins for a fee.
What are the risks of investing in Pinterest stocks?
Limited advertising revenue: Despite high user engagement, advertising revenue is still relatively low compared to platforms like Facebook and Instagram.
Dependence on advertisers: Pinterest relies on advertisers for its revenue, since approximately 78% of all revenue comes from advertisers.
Competition: Pinterest faces strong competition from platforms like Instagram and TikTok.
What are the biggest competitors of Pinterest?
How to invest in Pinterest stocks?
Pinterest shares are traded in dollars on the U.S. stock market. Fortunately, every investor has access to this stock market – you only need an account with a reliable online broker. In our list of brokers, you can see which brokers you can use for buying & selling Pinterest stocks.
After you opened an investment account, you can start buying and selling shares. Search for the stock within the software and place a market order on the stock: with a market order, you buy the stock immediately at the current price. Cautious investors can limit their maximum loss on Pinterest stocks by using a stop loss order.
Follow the steps below to buy Pinterest stocks directly:
Open an account with a reliable broker: click here to compare the best brokers and open an account with a broker where you can buy Pinterest stocks.
Activate your account: take the time to activate your investment account. You activate your account by uploading a copy of your passport and address.
Deposit funds: determine the amount you want to spend on Pinterest stocks and deposit this amount into your investment account.
Select the Pinterest stock: then select the Pinterest stock within the trading software.
Buy Pinterest stocks: enter the amount you would like to invest in Pinterest shares and click on buy.
Evaluate your investment: remember to assess your investment in Pinterest regulary. You can sell your Pinterest stocks at any time.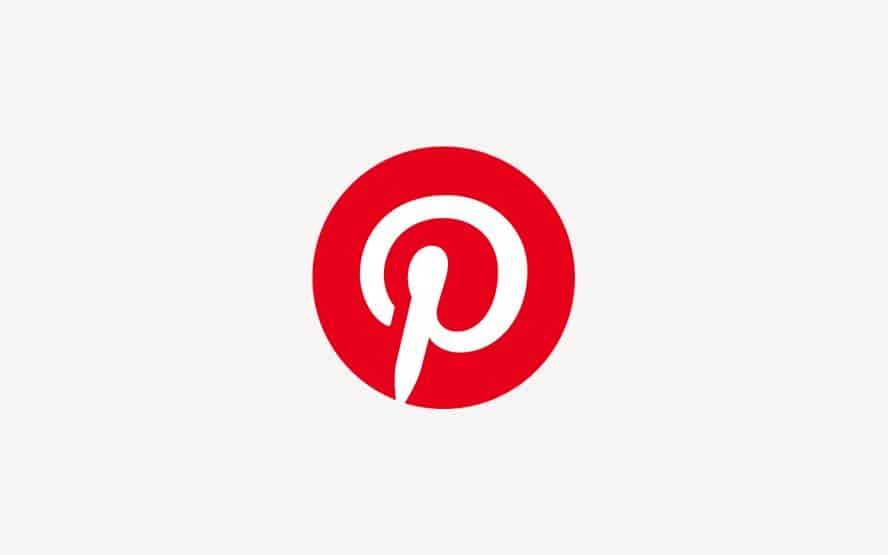 What is Pinterest?
In times when algorithms dominate the internet, a platform like Pinterest can be very refreshing. On Pinterest, users can share photos, videos, and articles that they find interesting. The website looks a bit like a bulletin board. It is also possible to follow groups where people share everything related to the topic.
The company was founded in 2010 in San Francisco like many other tech startups. The website is now in the top 50 of most visited websites.
The business model of Pinterest
Before you invest in Pinterest stocks, it is important to understand the company's business model. Pinterest generates revenue through advertisements. Due to the presence of many niche groups on the website, it can be attractive for advertisers to spend money here. And when more revenue comes in, buying Pinterest stocks can be appealing!
How to invest in Pinterest stocks?
If you want to invest in Pinterest shares, you need to decide when you would like to buy the stocks. Timing is crucial in investments, especially for a newcomer like Pinterest. The stock price can fluctuate significantly, and to take advantage of these fluctuations as much as possible, it is essential to use the right broker.
With a broker, you can easily buy and sell stocks. Do you consider investing in Pinterest or another stock? Use the button below to directly view the best broker:
Is it wise to invest in Pinterest stocks?
Investing in Pinterest shares can be interesting. The service does not consider itself a social network and focuses on a specific function, namely the sharing of media-rich media. According to the company itself, its biggest competitors are Google and Instagram.
Pinterest can be a good investment as sharing images and videos is becoming increasingly popular. The platform attracts people from specific niches, which can be appealing for certain advertisers. Currently, the majority of Pinterest users are women.
Pinterest can also lure users away from platforms like Facebook and Twitter. This happened, for example, in 2020 when some users were dissatisfied with the fact-checking practices of social networks. Pinterest itself avoids political discussions, which allows people to safely share whatever they want.
There are also more opportunities for Pinterest to generate profits. For example, e-commerce companies use the platform to promote their products. With catalogue integration, people can shop directly through Pinterest. By partnering with Shopify, this option is also available to smaller businesses.
Pinterest also earns more money through selling advertisements. Not all companies have discovered the network as an advertising option yet, which means the revenue in this area can further increase. When the economy performs well, global advertising budgets rise, which allows a company like Pinterest to earn even more money. Therefore, investing in Pinterest stocks can be an interesting option.
Assess whether Pinterest stocks align with your risk profile. This way, you can determine if it is appealing for you to invest in Pinterest.
Author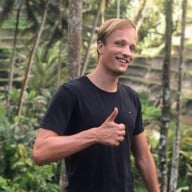 About
When I was 16, I secretly bought my first stock. Since that 'proud moment' I have been managing trading.info for over 10 years. It is my goal to educate people about financial freedom. After my studies business administration and psychology, I decided to put all my time in developing this website. Since I love to travel, I work from all over the world. Click <a href="/about-us/">here</a> to read more about trading.info! Don't hesitate to leave a comment under this article.