Buying JP Morgan Chase & Co. shares
JP Morgan Chase & Co. is an enormously valuable bank with a high market capitalization. Despite many scandals, an investment in the bank can still be interesting. In this article you can read how to invest in JP Morgen Chase & Co. by buying shares. You can also find the current stock price of JP Morgen Chase here.
Do you want to buy JF Morgan Chase shares? You can directly trade in JF Morgan Chase stocks with one of these reliable brokers:

| Brokers | Benefits | Register |
| --- | --- | --- |
How can you actively invest in JP Morgen Chase?
JP Morgen Chase is a good share to actively invest in. For example, the company has had to endure several scandals. A scandal can put considerable pressure on a company's stock price. In the short term, the share price can fall for a while. Smart investors know that even when the price falls, they can achieve a good result by opening a short position. With a short position, you can achieve a good result precisely when the price falls.
You can do this with the CFD-broker Plus500. Within the user-friendly software you can place orders on both rising and falling prices. Would you like to try the possibilities for free? Then open a free demo account and get started right away:
What is the stock price of JF Morgan Chase?
Are you curious how the share price of JF Morgan Chase will develop? In the chart you can use the buy and sell buttons to directly open a CFD investment position:
About the company JP Morgen Chase & Co.
The huge American bank JP Morgan Chase & Co. was created in 2000 by the merger of JP Morgan and Chase Manhattan. The millions of customers of this American bank live in the United States or in one of the major economic areas of the world. This bank, which is one of the largest investment banks in the world, provides financial services to businesses and consumers.
In addition, the bank is active in Asset Management, Private Equity, Asset Management and financial transactions. The bank also advises on the most important European shares and on the Dow Jones. JP Morgan Chase is headquartered in New York.

Acquisition of banks during the credit crisis
JP Morgan Chase has been able to grow in size through all kinds of mergers and acquisitions. During the credit crisis in 2008, for example, the banks Bear Steams and Washington Mutual, which had run into financial problems, were bought. The acquired bank Bear Steams was one of the largest merchant banks in America. The collapse of Washington Mutual was the biggest bankruptcy in the history of American banks. After the bankruptcy, JP Morgan Chase took over the bank.
Involved in scandals
The bank JP Morgan Chase has been involved in a number of scandals since the credit crisis.
In April 2012 it was announced that an employee of an office in London had suffered significant losses in derivatives trading: the loss was approximately USD 6 billion. The employee, his supervisor and a colleague were dismissed. With a sum of almost one billion dollars, it was possible to buy off the prosecution.
In August 2013, the U.S. Department of Justice searched the bank. They did this because the bank had resold bundled mortgages in the run-up to the credit crisis, during the period 2005 to 2007. An agreement was reached with the US Department for an amount of USD 13 billion. In addition, USD 4,5 billion was arranged with 21 dissatisfied institutional investors. The bank had previously paid USD 5,1 billion for a settlement with the government.
JP Morgan Chase paid USD 1.7 billion in 2013 because the bank was closely involved in the Madoff Pyramid fraud case of Bernard Madoff. For years, internal doubts within the bank about Madoff's conduct were concealed, for which the bank was heavily criticized.
In November 2014, JP Morgan Chase, together with 4 other banks, had to pay substantial fines for exchange rate fraud. An amount of $662 million was paid by the bank to the joint supervisors.
As you can see, the JP Morgan Chase bank is regularly involved in all kinds of scandals. Of course, this kind of news is not good for the company's reputation. What's more, the fines put pressure on the operating result, which puts the stock price under pressure. By actively investing on the share, you can respond well to these kinds of events.
Free Trading App for customers of JP Morgan Chase
In 2018 JP Morgan Chase will introduce the app You Invest. With this free trading app, clients of the bank can trade shares and index trackers free of charge. The number of free online trades is 100 per year, after which clients pay USD 2,95 per trade. Clients with large funds have the possibility to trade for free. With this free app, the bank goes into battle with the fintechs that serve many young people.
Do you think this app will attract many new customers to JP Morgan Chase? Then it might be smart to invest in the bank by buying the shares.
Opening of new bank branches
In 2019, JP Morgan Chase announces that the bank will open 400 new branches, 90 of which already opened in 2019. This is remarkable news as many banks have closed several branches in recent years. More and more people are doing their banking via the internet, making physical locations less important. The company hopes that more human contact will be able to appeal to new customer segments. Do you think this will work? Then you can consider investing in JP Morgan.
Author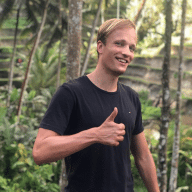 About
When I was 16, I secretly bought my first stock. Since that 'proud moment' I have been managing trading.info for over 10 years. It is my goal to educate people about financial freedom. After my studies business administration and psychology, I decided to put all my time in developing this website. Since I love to travel, I work from all over the world. Click here to read more about trading.info! Don't hesitate to leave a comment under this article.