How to buy JP Morgan Chase stocks (2023) – invest in JP Morgan
Do you want to buy JP Morgan Chase & Co stocks? Despite numerous scandals, investing in the bank can still be interesting. In this article, you can read how to invest in JP Morgan Chase shares and also find the current stock price of JP Morgan Chase.
How to buy JP Morgan Chase stocks?
Investing in JP Morgan Chase stocks can be a good idea. The bank has weathered the credit crisis well and can certainly take a hit. In addition, they try to reach new market segments by opening physical offices and launching a new investment app. Do you think the company can build an even stronger position? Then it may be wise to buy JP Morgan Chase stocks.
In the overview below, you can immediately see which brokers you can buy Morgan Chase shares:
| Brokers | Benefits | Register |
| --- | --- | --- |
| | Buy JP Morgan Chase without commissions. Your capital is at risk. Other fees may apply. | |
| | Speculate with CFD's on increasing & decreasing prices of JP Morgan Chase! 82% of retail CFD accounts lose money. | |
| | Benefit from low fees, an innovative platform & high security! | |
| | Speculate on price increases and decreases of JP Morgan Chase with a free demo! | |
Why can it be wise to buy JP Morgan stocks?
Diversification: JP Morgan has a strong level of diversification: the bank earns money through investment banking, commercial banking, asset management, and retail banking. This allows the company to achieve good results even in less favourable economic situations.
Technical innovation: JP Morgan innovates regularly, which is favourable for the company's results. For example, the company has developed Chase Pay, which allows customers to make payments using blockchain technology.
Global activity: because JP Morgan is active in more than 100 countries, the risks are spread over multiple regions.
Strong financial position: JP Morgan has a strong balance sheet with a solid cash position.
Economic situation: the economic situation has a strong influence on JP Morgan's results.
Legal issues: JP Morgan has had legal problems in the past regarding anti-money laundering regulations.
Competition: the financial industry is highly competitive, and JP Morgan must constantly compete with other banks.
Cybersecurity: hacks can put the company's reputation under pressure.
What are JP Morgan's competitors?
How to invest in JP Morgan stocks?
Research whether it is interesting to buy JP Morgan stocks
Then select the JP Morgan share within the trading platform
Enter the amount you want to invest and press buy
Regularly evaluate your investment in JP Morgan stocks
What is the stock price of JP Morgan Chase?
Are you curious about how the stock price of JP Morgan Chase? In the graph, you can open an investment position directly with the buy and sell buttons:
Company information of JP Morgan Chase
Below is the key company information of JP Morgan:
Analysis of JP Morgan Chase stocks
Before deciding whether to buy or sell JP Morgan Chase shares, it is important to analyze the stock first. In the overview below, you can see how JP Morgan Chase performed over the past period.
Stock prices of Morgan Chase over the last 5 days
In the table below, you can see the stock prices of JP Morgan Chase of the last 5 days:
What will the JP Morgan Chase stock price do in 2023?
Are you curious about what analysts think JP Morgan Chase will do in 2023 and the years to come? We have combined the predictions of analysts using Alpha Vantage data. Remember that this number is just a prediction about the JP Morgan Chase stock price and that this prediction may not come true.
About the company JP Morgan Chase & Co.
The large American bank JP Morgan Chase & Co. was formed in 2000 by the merger of JP Morgan and Chase Manhattan. The millions of customers of this American bank live in the United States or in one of the important economic regions in the world. This bank, which is one of the largest Investment Banks in the world, provides financial services to businesses and consumers.
In addition, the bank is active in Wealth Management, Private Equity, Asset Management, and financial transactions. The bank also provides advice on major European stocks and the Dow Jones. The headquarters of JP Morgan Chase is located in New York.

Acquisition of banks during the credit crisis
JP Morgan Chase has grown so large through various mergers and acquisitions. For example, during the credit crisis in 2008, JP Morgan Chase acquired the banks Bear Steams and Washington Mutual.
Scandals at JP Morgan Chase
$6 billion loss in derivative trading
In April 2012, an employee suffered enormous losses for JP Morgan with derivative trading: the loss amounted to approximately $6 billion. The employee, his supervisor, and a colleague were fired. A penalty of nearly $1 billion was paid to avoid prosecution.
Sale of 'junk mortgages'
In August 2013, the US Department of Justice searched the bank. This was because the bank had resold bundled mortgages in the run-up to the credit crisis, during the period 2005 to 2007. A settlement was reached with the US Department of Justice for $13 billion. In addition, a settlement was reached with 21 dissatisfied institutional investors for $4.5 billion. The bank had already paid $5.1 billion for a settlement with the government earlier.
Ponzi scheme fraud
In 2013, JP Morgan Chase paid $1.7 billion because the bank was closely involved in the fraud case of Bernard Madoff. Internal doubts within the bank about Madoff's actions were concealed for years, which was heavily criticized by the bank.
Foreign exchange rate fraud
In November 2014, JP Morgan Chase, together with 4 other banks, had to pay hefty fines for foreign exchange rate fraud. The bank paid a sum of $662 million to regulators.
As you can see, the bank JP Morgan Chase is regularly involved in various scandals. Such news stories are not good for the bank's reputation. In addition, the fines affect the company's results, which puts pressure on the stock price. By actively investing in the stock, you can respond well to these types of events.
Free trading application for JP Morgan Chase customers
In 2018, JP Morgan Chase introduced the app "You Invest," which allows customers of the bank to trade stocks and index trackers for free. The number of free online trades is limited to 100 per year, after which customers pay $2.95 per trade.
Customers with large bank balances have the option to trade for free without restrictions. With this free app, the bank competes with fintechs that aattract many young customers.
Do you think this application will attract many new customers to JP Morgan Chase? Then it may be wise to invest in the bank by buying its stocks.
New branches of JP Morgan
In 2019, JP Morgan Chase announced that it would open 400 new branches, which is noteworthy news since many banks have closed several branches recently. JP Morgan Chase hopes that more human interaction will attract new customer segments. Do you think this will work? Then you could consider investing in JP Morgan stocks.
Investing in a bank stock like JP Morgan can be complicated. Because banks operate in many sectors, it can be challenging to understand their business activities fully. Therefore, take the time to analyze JP Morgan before buying its stocks.
For example, compare JP Morgan with its competition first: another bank might be a more interesting investment. It is also important to thoroughly research the bank's financial position and reputation.
Author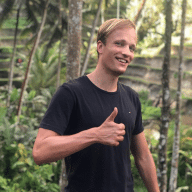 About
When I was 16, I secretly bought my first stock. Since that 'proud moment' I have been managing trading.info for over 10 years. It is my goal to educate people about financial freedom. After my studies business administration and psychology, I decided to put all my time in developing this website. Since I love to travel, I work from all over the world. Click here to read more about trading.info! Don't hesitate to leave a comment under this article.