How to buy Goldman Sachs stocks (2023) – price & analysis
Goldman Sachs is a well-known, or even infamous, bank. The bank was partially responsible for the 2008 financial crisis. However, they have consistently achieved impressive results year after year. Investing in Goldman Sachs stocks can potentially be profitable. In this article, we will explore how to buy Goldman Sachs stocks, and you can examine the current stock price.
How to buy Goldman Sachs stocks?
Goldman Sachs is a rather cunning bank. They managed to cause and survive the financial crisis. They possess valuable market insights, and chances are they will continue to perform well in the future. Let's say this bank can handle adversity. Investing in Goldman Sachs shares can be a wise move. But where can you actually buy Goldman Sachs stocks?
| Brokers | Benefits | Register |
| --- | --- | --- |
| | Buy Goldman Sachs without commissions. Your capital is at risk. Other fees may apply. | |
| | Speculate with CFD's on increasing & decreasing prices of Goldman Sachs! 82% of retail CFD accounts lose money. | |
| | Benefit from low fees, an innovative platform & high security! | |
| | Speculate on price increases and decreases of Goldman Sachs with a free demo! | |
What is the stock price of Goldman Sachs?
Are you curious about the (historical) stock price of Goldman Sachs? Then check out the graph on this page! With the buttons, you can open a position on the stock.
Company data of Goldman Sachs
Below, you can find the key company data of Goldman Sachs.
Before deciding whether to buy or sell Goldman Sachs stocks, it is important to analyse the stock thoroughly. In the overview below, you can see how Goldman Sachs has performed over the past period.
Stock prices of Goldman Sachs over the last 5 days
In the table below, you can see the stock prices of Goldman Sachs from the last 5 days:
What does the price of Goldman Sachs do in 2023?
Are you curious about what analysts predict for Goldman Sachs in 2023 and the following years? We have combined the forecasts of analysts using data from Alpha Vantage. Remember that this figure is merely a prediction about the price development of Goldman Sachs and it may not come true.
Strong investment bank: Goldman Sachs is one of the most renowned investment banks in the world, which gives it a competitive advantage.
Global presence: Goldman Sachs operates in more than 30 countries and benefits from developments in emerging economies.
R&D: Goldman Sachs invests heavily in R&D, which enables them to perform better analyses.
Dividends: Goldman Sachs pays out dividends every year, which allows you to build a steady income with an investment in the bank.
What are the risks of investing in Goldman Sachs stocks?
Economic situation: The economic situation has a strong influence on the demand for investments. When the competition struggles, the demand for Goldman Sachs' services may decrease.
Competition: Goldman Sachs has to compete with investment banks in the United States as well as in emerging economies.
Complexity: Stocks of banks like Goldman Sachs are complex for novice investors to understand since there are many intangible assets on the balance sheet.
Trust: The banking sector relies on trust. If confidence in Goldman Sachs diminishes significantly, you as an investor may lose a significant portion of your investment.
Who are the main competitors of Goldman Sachs?
How to invest in Goldman Sachs stocks?
You can buy Goldman Sachs shares through a stockbroker. A stockbroker is a company that enables you to invest in stocks listed on the US stock market. Click here to compare the best brokers for buying and selling US shares.
Before you can invest in stocks, you need to activate your investment account. You can do this by uploading a copy of your passport and proof of address. Then, deposit sufficient funds into your investment account and select the Goldman Sachs stock. During the opening hours of the US market, you can directly buy the stocks with a market order, or you can schedule the order with a limit order.
What does the company Goldman Sachs do?
Goldman Sachs, founded by Marcus Goldman in 1869, is an American bank that has become globally renowned and successful. The bank offers various services to clients worldwide, including affluent individuals, corporations, financial institutions, and governments.
The company's main activities worldwide are Trading and Principal Investments, Investment Banking, and Asset Management. The bank's headquarters is located in New York.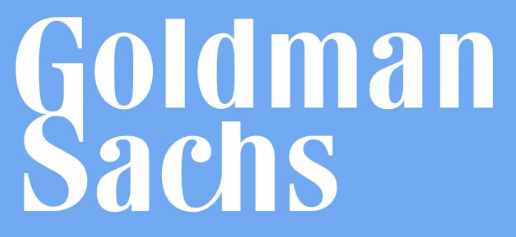 The founding of the company
At its founding in 1869, the bank was named "Goldman". The founder, Marcus Goldman, was a German-Jewish immigrant. Samuel Sachs, Goldman's son-in-law, became a partner in the company between 1870 and 1890. Due to Samuel Sachs' involvement, the bank's name was changed to Goldman Sachs.
A leading enterprise
Goldman Sachs is a leading enterprise, which provides financial advice to some of the world's largest corporations, governments, and wealthiest families. The fact that many former Goldman Sachs employees, such as Mario Draghi and Mario Monti, have obtained significant positions in politics and the highlights its status as a leading enterprise.
The 2008 financial crisis also had consequences for this prominent bank. Goldman Sachs transformed from a commercial bank to a financial holding company to take advantage of US measures to support companies.
A rapidly growing enterprise
Goldman Sachs experienced rapid growth starting in 2000. The 2008 financial crisis halted that rapid growth. However, the bank managed to achieve net profits every year, even after the crisis, despite significant losses in the financial sector.
Goldman Sachs' Subprime Mortgages
In 2015, the bank had to make a significant provision due to the worthless mortgages that it had packaged as attractive investment products. Without that provision, the profit that year would have been $3 billion higher. The issue with the subprime mortgages was resolved in 2016 when the bank agreed to a settlement with the US Department of Justice for $5.1 billion. This amount served as a settlement for the allegations of packaging and selling worthless mortgages.
Should you buy Goldman Sachs stocks?
It is never certain whether it is wise to buy Goldman Sachs shares. If confidence in the bank suddenly disappears, the stock price can plummet significantly. In the past, American banks have even collapsed. However, Goldman Sachs is a bank with a strong reputation, which can make it a potentially interesting investment.
If you want to invest in the financial sector, it is wise to compare Goldman Sachs with other bank stocks. This way, you can determine whether Goldman Sachs is currently the best investment option.
Author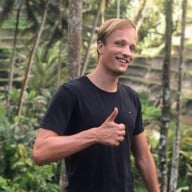 About
When I was 16, I secretly bought my first stock. Since that 'proud moment' I have been managing trading.info for over 10 years. It is my goal to educate people about financial freedom. After my studies business administration and psychology, I decided to put all my time in developing this website. Since I love to travel, I work from all over the world. Click <a href="/about-us/">here</a> to read more about trading.info! Don't hesitate to leave a comment under this article.