How to buy Goldman Sachs shares?
Goldman Sachs is a well-known or even almost infamous bank. For example, the bank was partly responsible for the credit crisis of 2008. Nevertheless, year after year they managed to achieve great results. An investment in Goldman Sachs shares can therefore work out well. In this article, we look at the best methods you can apply to buy Goldman Sachs shares. You can also find the current stock price in this article.
Goldman Sachs is a cunning bank. They managed to cause the credit crisis & Do you want to buy Goldman Sachs shares? You can directly trade in Goldman Sachs stocks with one of these reliable brokers:

| Brokers | Benefits | Register |
| --- | --- | --- |
Bank shares are often very dependent on the economic situation. During an economic crisis, you can see that banks are instantly doing less well. Investments bring in less money and loans are repaid less quickly. Goldman Sachs is no exception to this rule. As an active trader, you can benefit from investments in Goldman Sachs by keeping track of the global economic situation.
A good broker where you can actively speculate on Goldman Sachs shares is Plus500. At Plus500, you can speculate in stocks by using CFDs. With CFDs, you can indicate whether you expect a stock to rise or fall. Use the button below to open a free demo at Plus500:
What is the Goldman Sachs' stock price?
Are you curious about the (historical) share price of Goldman Sachs? Check out the graph on this page! With the buttons you can open a CFD trading position on the stock.
What does the company Goldman Sachs do?
Marcus Goldman founded the American bank Goldman Sachs in 1869. Today, Goldman Sachs is a globally known and successful bank. The bank offers customers worldwide various services. Goldman Sachs' clients include high net worth individuals, corporations, financial institutions, and the government.
Goldman Sachs has the following main activities: Trading and Principal Investments, Investment Banking and Asset Management. The bank's headquarters are in New York. Since 2010, the main office is located in Lower Manhattan at 200 West Street.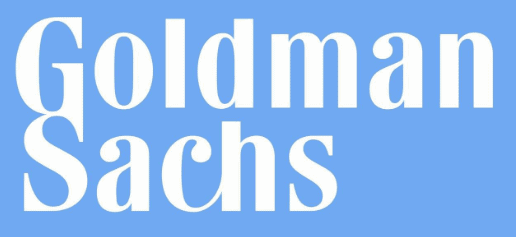 The establishment of the company
When the company was founded in 1869, the name of the bank was Goldman. Its founder Marcus Goldman was a German-Jewish immigrant. Samuel Sachs, the son-in-law of Goldman, became a partner in the company between 1870 and 1890. Due to the joining of Samuel Sachs, the bank's name was changed to Goldman Sachs.
A leading company
Goldman Sachs is a leading company because the bank provides financial advice to some of the world's biggest companies, governments, and wealthiest families. That it is a leading company is also evidenced by the fact that bankers who have worked at the bank, such as Marin Draghi and Mario Monti, managed to secure important positions in politics.
The credit crisis in 2008 was not without consequences for this leading bank. Goldman Sachs was transformed from an investment bank into a financial holding company. The bank decided to do this so that they could benefit from the US measures to support companies.
A fast-growing company
From 2000 onwards, Goldman Sachs experienced rapid growth. In 2008, the credit crunch brought an end to this growth. However, despite the large losses in the financial sector, the bank managed to achieve a net profit all year even after the credit crisis.
Junk mortgages provided by the bank
In 2015, a large provision had to be made. This was because the bank had packaged worthless mortgages into supposedly attractive investment products.  Profits would have been $3 billion higher that year without that provision. The issue of junk mortgages was settled in 2016. The bank agreed to a $5.1 billion settlement by the U.S. Justice Department. With this amount, the accusations about the packaging and resale of worthless mortgages were bought off.
Quarterly loss in 2017
In the fourth quarter of 2017, Goldman Sachs suffered a net quarterly loss of $1.9 billion. This loss, the first quarterly loss in six years, was caused by the US tax reforms. For the whole of 2017, there was still a profit of $4.3 billion. That year sales were $32 billion.
Author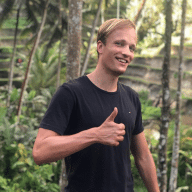 About
When I was 16, I secretly bought my first stock. Since that 'proud moment' I have been managing trading.info for over 10 years. It is my goal to educate people about financial freedom. After my studies business administration and psychology, I decided to put all my time in developing this website. Since I love to travel, I work from all over the world. Click here to read more about trading.info! Don't hesitate to leave a comment under this article.