How to buy Morgan Stanley shares?
Morgan Stanley is a well-known American bank with a long history. An investment in Morgan Stanley shares can therefore turn out well: but what should you pay attention to when you want to invest in Morgan Stanley stocks? In this article we will discuss the best method to invest in Morgan Stanley & we will also show you the latest stock price of the company.
Where can you buy Morgan Stanley stocks?
Do you want to buy Morgan Stanley shares? You can directly trade in Morgan Stanley stocks with one of these reliable brokers:

| Brokers | Benefits | Register |
| --- | --- | --- |
How can you actively invest in Morgan Stanley?
Morgan Stanley's share price is constantly fluctuating: it can therefore be smart to respond to this by opening positions on both rising and falling prices. Banking stocks often perform badly during an economic crisis and perform well in times of prosperity. This allows you to achieve good results with investments in Morgan Stanley by responding well to the latest price developments.
A good party where you can actively trade in Morgan Stanley CFD shares is Plus500. Don't forget to carefully analyse the bank's position in relation to the competition: in this way you can determine whether it is currently attractive to buy CFD shares. Use the button below to try trading CFD Morgan Stanley shares for free with a risk-free demo:
What is the stock price of Morgan Stanley?
Are you curious how the share price of Morgan Stanley is developing? The chart below shows the price at which you can trade CFD stocks of Morgan Stanley.
About the company Morgan Stanley
The American bank Morgan Stanley, which is headquartered in New York City, New York, has three main activities:
The Institutional Securities division is responsible for trading securities, commodities and financial derivatives for clients and for its account. It also brings companies to the market, places loans in the market and advises large corporations on mergers.
The Wealth Management department provides asset management for wealthy private individuals.
The Investment Management division is engaged in asset management. This is done with traditional investment funds, real estate investments and private equity investments.
The history of the company
In 1935, it was forbidden to operate both as a commercial bank and a private bank at the same time. In that year, the business bank Morgan Stanley was created as a spin-off from the bank JPMorgan & Co. Following a merger in 1997 of this merchant bank with Dean Witter Reynolds and Sears Roebuck's credit card company Discover, the name of the company was changed to Morgan Stanley Dean Witter Discover & Company. In 2001, the name of the company was changed again to Morgan Stanley.
Morgan Stanley ran into financial difficulties in 2008, during the credit crisis. These problems could not be solved by reducing risky investments. To save Morgan Stanley, the company was transformed into a financial holding company. The company could now borrow money from the Central American bank. In addition, a large Japanese bank bought a 21% stake in the company. The bank paid USD 21 billion for this.
In 2008, Citigroup, a competitor of Morgan Stanley, ran into financial difficulties. A 51% share of Citigroup's equity division was sold to Morgan Stanley. Subsequently, the two companies continued as Morgan Stanley Smith Barney. In 2020 City Group decided to sell all remaining shares to Morgan Stanley. The name of the asset management business was changed to Morgan Stanley Wealth Management.
The company goes public
In 1942, the company was listed on the New York Stock Exchange.
Morgan Stanley is fined heavily for price manipulation
In December 2019, the Sanctions Committee of the French regulator announced that the merchant bank Morgan Stanley had been fined EUR 20 million for suspected price manipulation.
On 16 June 2015, the merchant bank would have purchased many government bond contracts in a quarter of an hour. These contracts were bought with the aim of artificially raising the price of Belgian and French government bonds. After the price increase, the bonds were sold aggressively. A futures contract would also have been subject to manipulation. Morgan Stanley calls the allegations unjustified and disproportionate. The merchant bank therefore appealed against the fine.
It is wise to keep a close eye on this type of news when considering an investment in Morgan Stanley shares. Negative news can put pressure on the share price making it less attractive to buy shares.
Author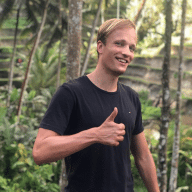 About
When I was 16, I secretly bought my first stock. Since that 'proud moment' I have been managing trading.info for over 10 years. It is my goal to educate people about financial freedom. After my studies business administration and psychology, I decided to put all my time in developing this website. Since I love to travel, I work from all over the world. Click here to read more about trading.info! Don't hesitate to leave a comment under this article.