How to buy Morgan Stanley stocks (2023)?
Morgan Stanley is a well-known American bank with a long history. Investing in Morgan Stanley shares can be a profitable venture, but what should you consider when investing in Morgan Stanley shares? In this article, we will discuss how to invest Morgan Stanley stocks, and you can examine the latest stock price.
Do you have confidence in the future of Morgan Stanley? Morgan Stanley is an intelligent bank that adapts well to the latest developments. The company has made various acquisitions, such as e-Trade and Eaton Vance, with the aim of achieving better financial results.
If you believe that Morgan Stanley's profitability will continue to increase in the future, it may be attractive to buy Morgan Stanley stocks. You can buy Morgan Stanley shares with a broker:
| Brokers | Benefits | Register |
| --- | --- | --- |
| | Buy Morgan Stanley without commissions. Your capital is at risk. Other fees may apply. | |
| | Speculate with CFD's on increasing & decreasing prices of Morgan Stanley! 82% of retail CFD accounts lose money. | |
| | Benefit from low fees, an innovative platform & high security! | |
| | Speculate on price increases and decreases of Morgan Stanley with a free demo! | |
What is the Stock Price of Morgan Stanley?
Are you curious about the stock price performance of Morgan Stanley? The graph below shows the price at which Morgan Stanley shares can be traded.
Company Data of Morgan Stanley
Below is the key company data of Morgan Stanley.
Before deciding whether to buy or sell Morgan Stanley shares, it is important to analyse the stock thoroughly. The overview below shows how Morgan Stanley has performed over the past period.
Stock Prices of Morgan Stanley over the Last 5 Days
The table below shows the stock prices of Morgan Stanley for the last 5 days:
What is the Projection for Morgan Stanley's Price in 2023?
Are you interested in what analysts think Morgan Stanley will do in 2023 and the following years? We have combined the predictions of analysts using data from Alpha Vantage. Remember that this figure is merely a forecast of Morgan Stanley's price movement and may not necessarily come true.
Strong market position: Morgan Stanley has built a strong position within the financial industry, particularly in the field of investment banking.
Diversification of income: Morgan Stanley generates revenue from investment banking, wealth management, and trading operations.
Financial strength: Morgan Stanley has consistently delivered good results, which makes it an attractive investment for investors seeking stable returns.
What are the risks of investing in Morgan Stanley stocks?
Market uncertainty: Banks are heavily dependent on economic developments. Changes in interest rates or confidence in the bank can significantly impact its results.
Competition: Morgan Stanley faces strong competition from Goldman Sachs and JPMorgan Chase.
Regulation: Morgan Stanley is subject to increasingly strict regulations. If the bank makes a mistake, it can expect high fines.
Who are the biggest competitors of Morgan Stanley?
Compare brokers: Take the time to compare different stockbrokers and choose one that suits you.
Activate your investment account: Activate your investment account by uploading a copy of your passport and proof of address.
Deposit funds: Determine the amount you want to invest in Morgan Stanley shares and deposit sufficient funds into your investment account.
Buy Morgan Stanley shares: Select the stock and enter the amount you wish to invest.
Evaluate your investment: Remember to evaluate your investment regularly in Morgan Stanley shares.
About Morgan Stanley
The American bank Morgan Stanley, headquartered in New York City, New York, has three main activities:
The Institutional Securities division is responsible for securities trading, commodities trading, and financial derivatives trading for clients and proprietary trading. This division also brings companies to the market, places loans in the market, and advises large corporations on mergers.
The Wealth Management division provides wealth management services for affluent individuals.
The Investment Management division engages in asset management, including traditional investment funds, real estate investments, and private equity investments.
Company History
In 1935, it became prohibited to be both an investment bank and a commercial bank simultaneously. In that year, as a spin-off from the bank JPMorgan & Co., the investment bank Morgan Stanley was formed.
After a merger in 1997 with Dean Witter Reynolds and the credit card company Discover from Sears Roebuck, the company's name was changed to Morgan Stanley Dean Witter Discover & Company. In 2001, the company's name was changed back to Morgan Stanley.
During the 2008 financial crisis, Morgan Stanley encountered financial difficulties. The company's risky investments and positions could not be reduced to solve the problems. To rescue Morgan Stanley, the company was transformed into a financial holding company, enabling it to borrow money from the U.S. central bank. Additionally, a large Japanese bank purchased a 21% stake in the company for $21 billion.
In 2008, Citigroup, a competitor of Morgan Stanley, faced financial problems. Citigroup sold 51% of its wealth management division to Morgan Stanley. Subsequently, the two companies continued as Morgan Stanley Smith Barney.
In 2020, Citigroup decided to sell all remaining shares to Morgan Stanley. The wealth management division's name was changed to Morgan Stanley Wealth Management.
Morgan Stanley Receives High Fine for Market Manipulation
In December 2019, the sanction committee of the French regulatory authority announced that Morgan Stanley was fined twenty million euros for market manipulation.
On June 16, 2015, the bank was alleged to have purchased many contracts for government bonds within a fifteen-minute timeframe. The bank bought these contracts to artificially increase the prices of Belgian and French government bonds. After the price increase, the bonds were aggressively sold. There were also allegations of manipulation involving a future contract. Morgan Stanley considers these accusations unfounded and disproportionate.
It is advisable to monitor such news reports carefully when considering an investment in Morgan Stanley shares. Negative news can put pressure on the stock price, which makes it less attractive to buy shares.
Bank stocks are challenging to analyse since their balance sheets contain many financial assets with complex risks. Investing in Morgan Stanley shares is inherently risky since banks have historically faced problems due to a lack of market confidence.
However, financial stocks can be attractive as they often provide attractive and stable dividend yields. Furthermore, Morgan Stanley is a bank that has demonstrated strong financial performance over the years. Before investing, research whether you are willing to take on the risks involved.
Author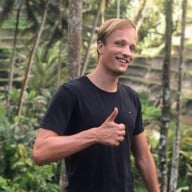 About
When I was 16, I secretly bought my first stock. Since that 'proud moment' I have been managing trading.info for over 10 years. It is my goal to educate people about financial freedom. After my studies business administration and psychology, I decided to put all my time in developing this website. Since I love to travel, I work from all over the world. Click <a href="/about-us/">here</a> to read more about trading.info! Don't hesitate to leave a comment under this article.